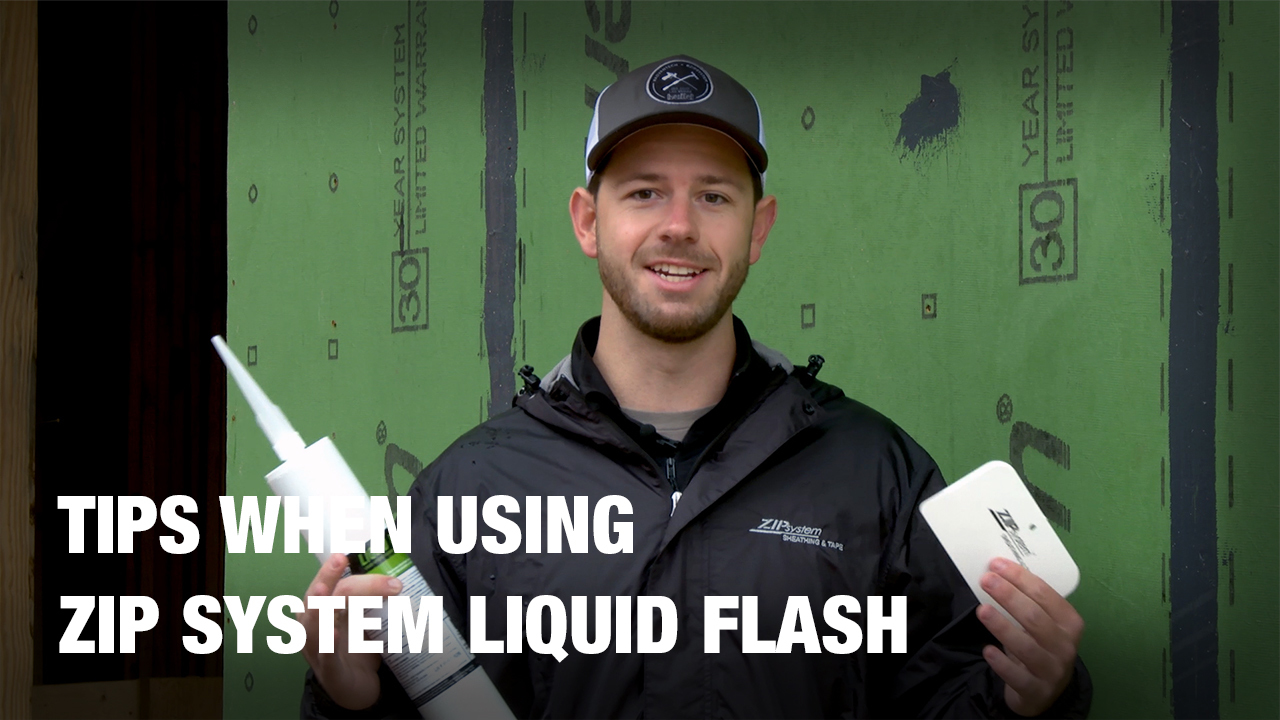 Tips When Using ZIP System™ Liquid Flash
1 Min Read April 25, 2022
ZIP System liquid flash is a moisture-cured fluid applied flashing membrane for air-and water-sealing exterior wood-framed walls.
The liquid applied flashing is optimal for flashing different material transitions or irregular shapes, such as the wall to slab flashing between wood and concrete, or window rough openings.
Bonds to wood, concrete, masonry, architectural metals, glass, PVC, FRP, EPDM and most other building materials.
Weather-resistant and tack-free in as quick as 20–40 minutes, depending on conditions. Target thickness achieved when substrate is no longer visible.
Backed by a 30-year limited warranty and 180-day Exposure Guarantee when used with ZIP System sheathing.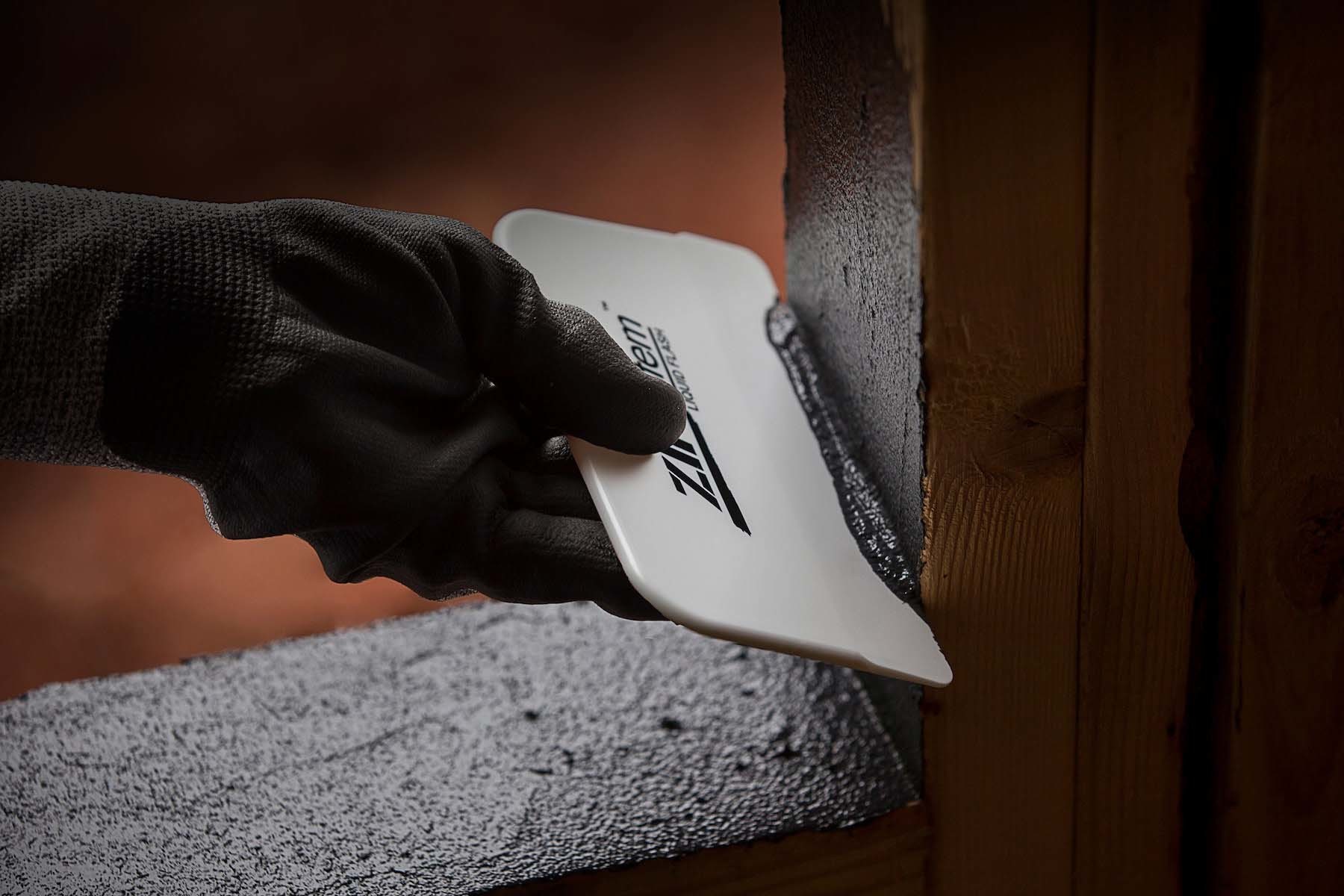 Want to Try ZIP System liquid flash?
Try ZIP System liquid flash on your next project.