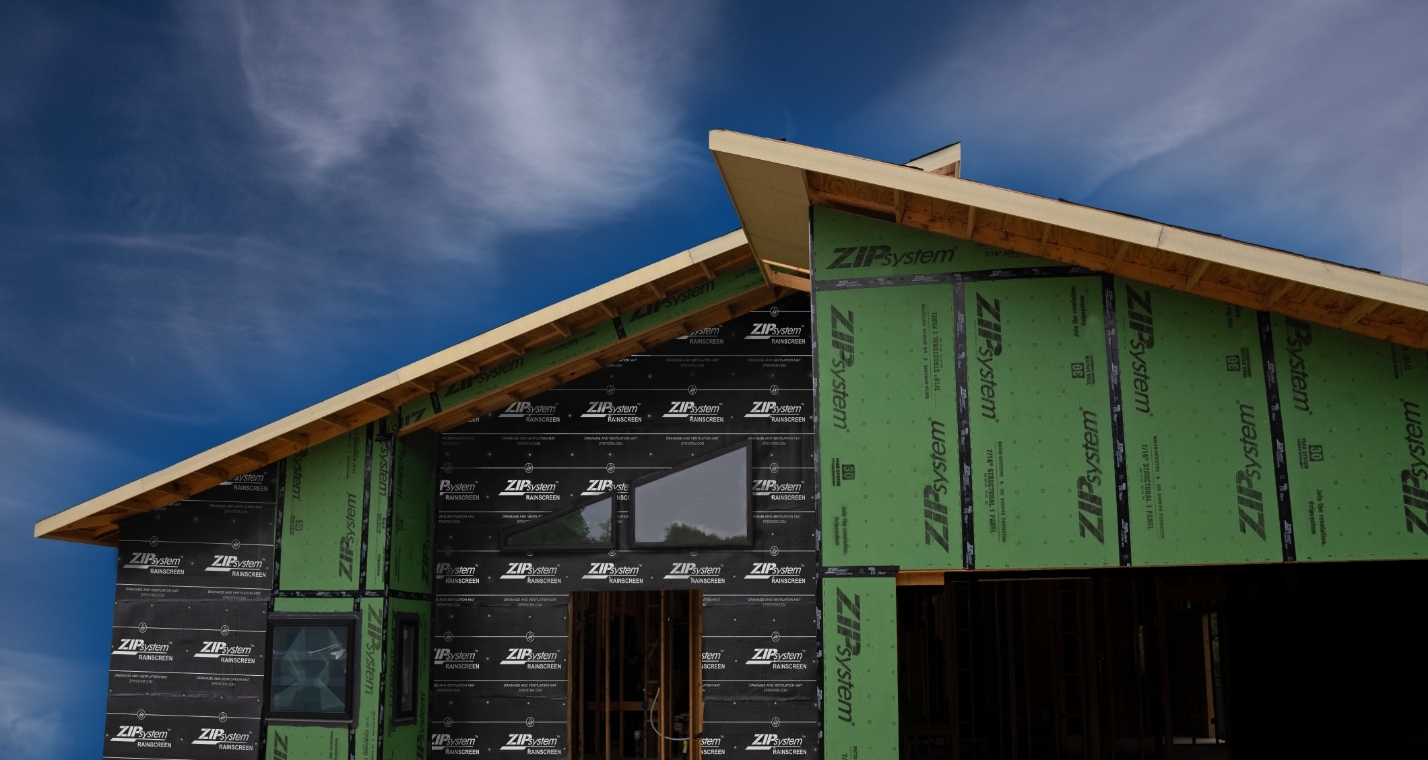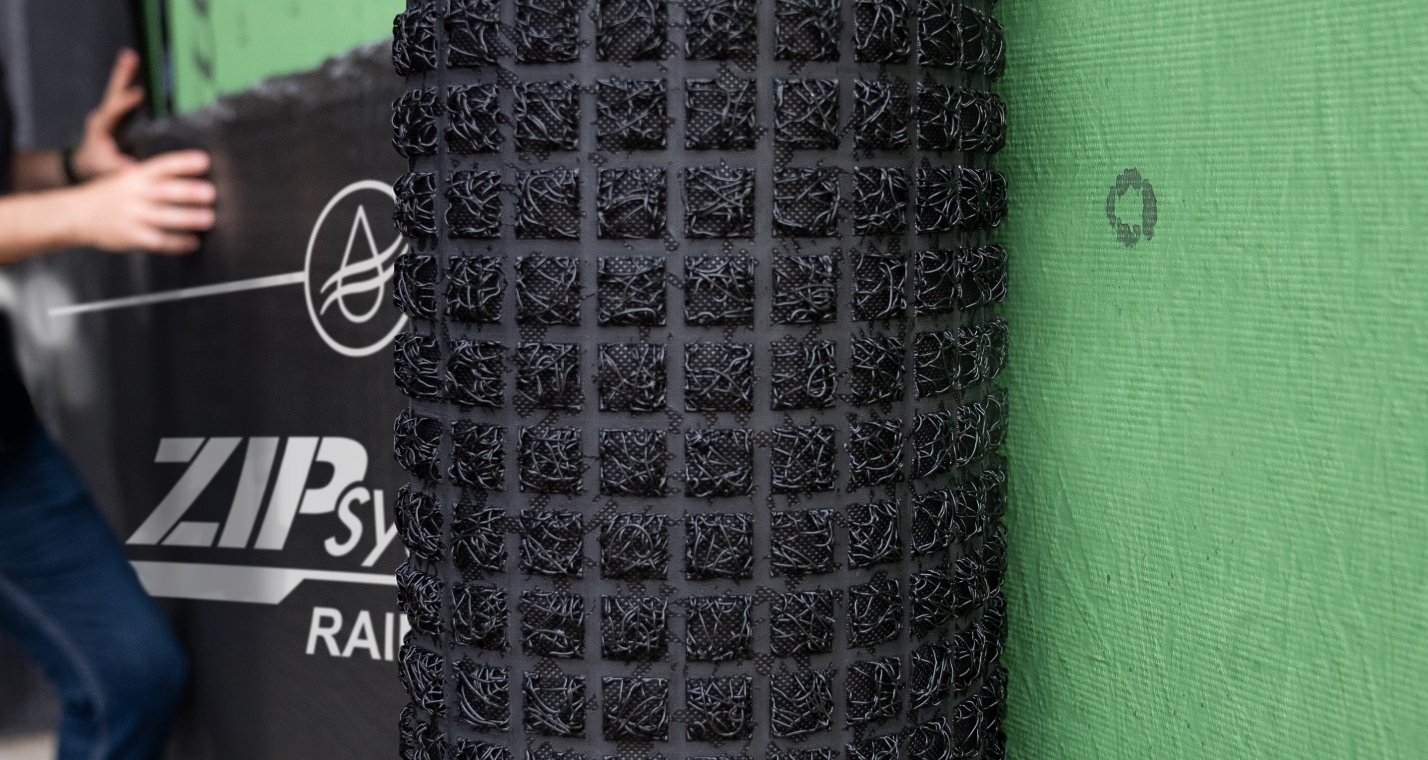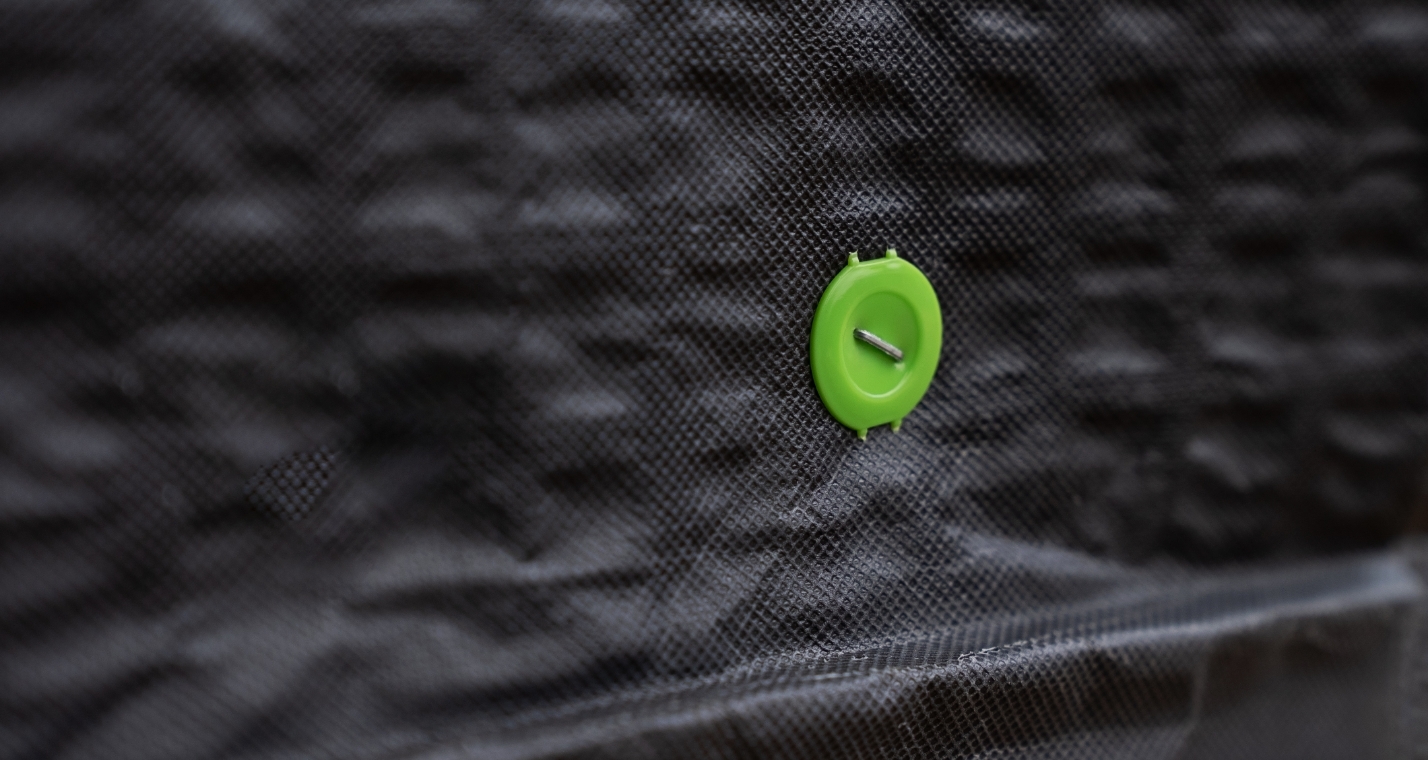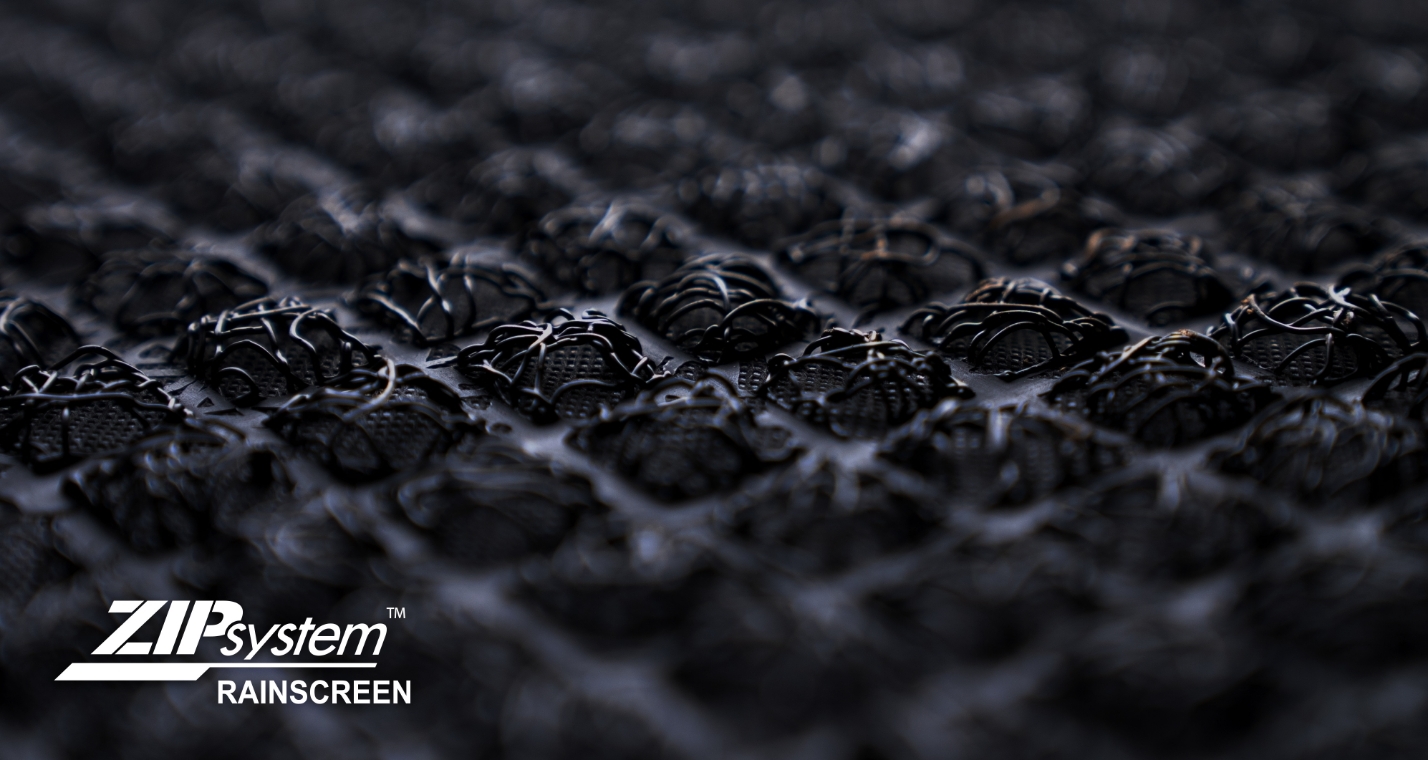 ZIP System™ Rainscreen
ZIP System rainscreen is the latest ZIP System solution to help builders achieve a high-performance wall assembly. It streamlines drainage and ventilation between sheathing and reservoir cladding systems. With easy installation, it provides an air gap and drainage plane to promote drying behind cladding systems. Now, teams can meet the new code-required 3/16" air gap and secondary water-resistive layer for stucco and adhered stone assemblies with a single rainscreen product[1].
01 Product Detail
NOW AVAILABLE IN SELECT AREAS
| Type | Width | Length | Total Coverage | Drainage Efficiency | Code Recognized WRB[3] | Exposure | Water Vapor Transmission |
| --- | --- | --- | --- | --- | --- | --- | --- |
| 1/4" | 4' | 65' | 260 ft2 | ASTM E2273-Pass (≥ 90%) | ASTM E2556- Pass | 90 days | ASTM E96 Method B-~7 perms |
02 Why It Works
Enhanced wall assembly drainage and ventilation in one.
Ventilation Behind Cladding

A ¼" drainage mat creates an air gap between the exterior wall sheathing system and the cladding system to promote drying within the wall assembly.

Integrated Secondary Water-Resistive Layer

Heavy-duty fabric layer installs outward against the cladding system to help meet secondary water-resistive layer needs[1] for "reservoir" or "absorptive" cladding (like adhered stone or stucco) when taped at vertical seams with ZIP System™ flashing tape.

90-Day Exposure

Engineered to meet jobsite demands, ZIP System rainscreen can remain exposed during construction for up to 90 days.

Durability

Features a rigid, entangled mesh screen design with high-compression strength to effectively provide ventilation and drainage performance over time.
03 Applications
ZIP System rainscreen can be used with a variety of wall claddings, including stucco, adhered stone, lap siding, fiber-cement siding, brick veneer and wood siding. Reservoir claddings such as stucco, adhered stone and thin brick veneer require the vertical seams of ZIP System rainscreen to be taped with ZIP System flashing tape prior to the application of mortar or a base coat.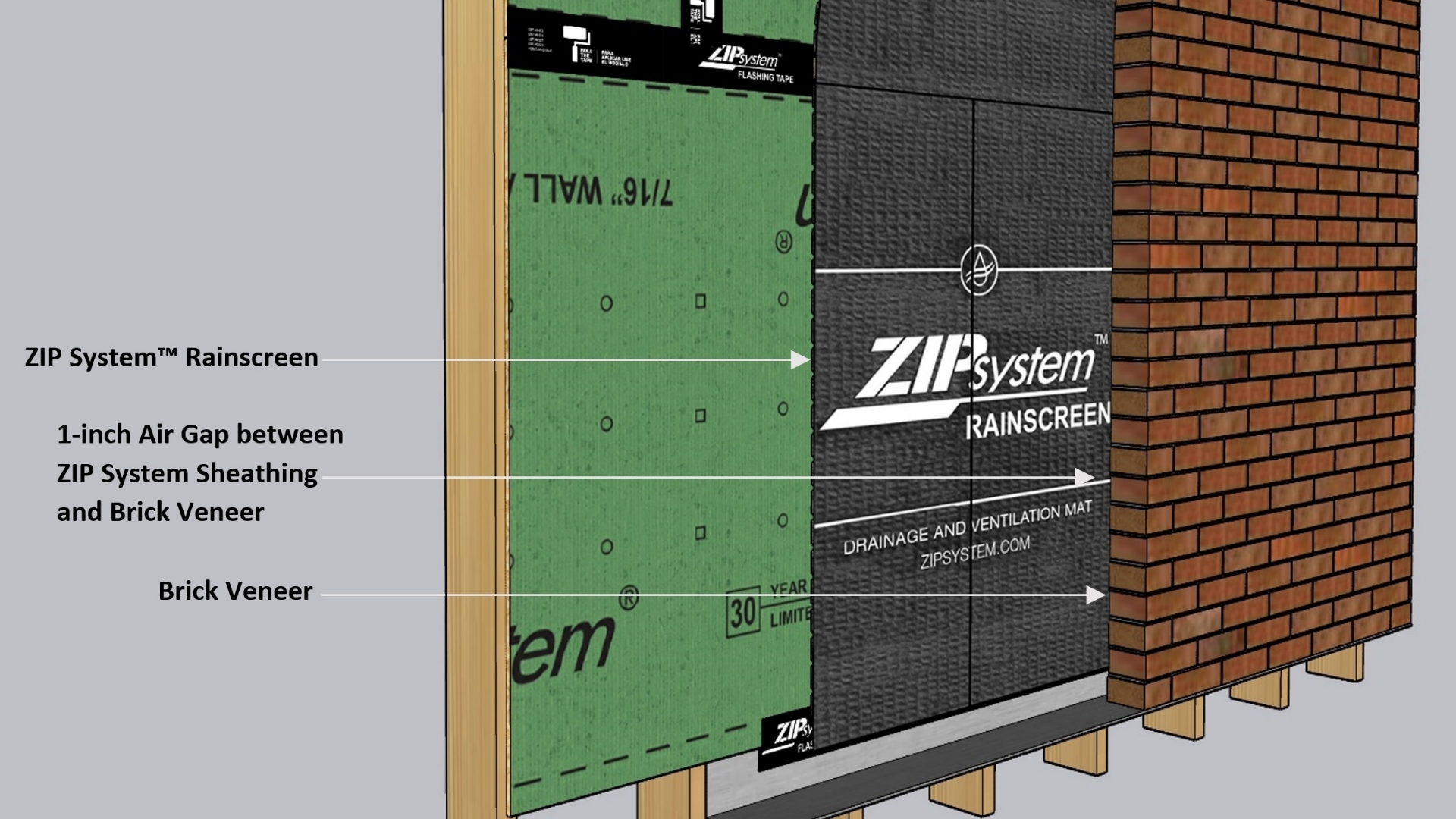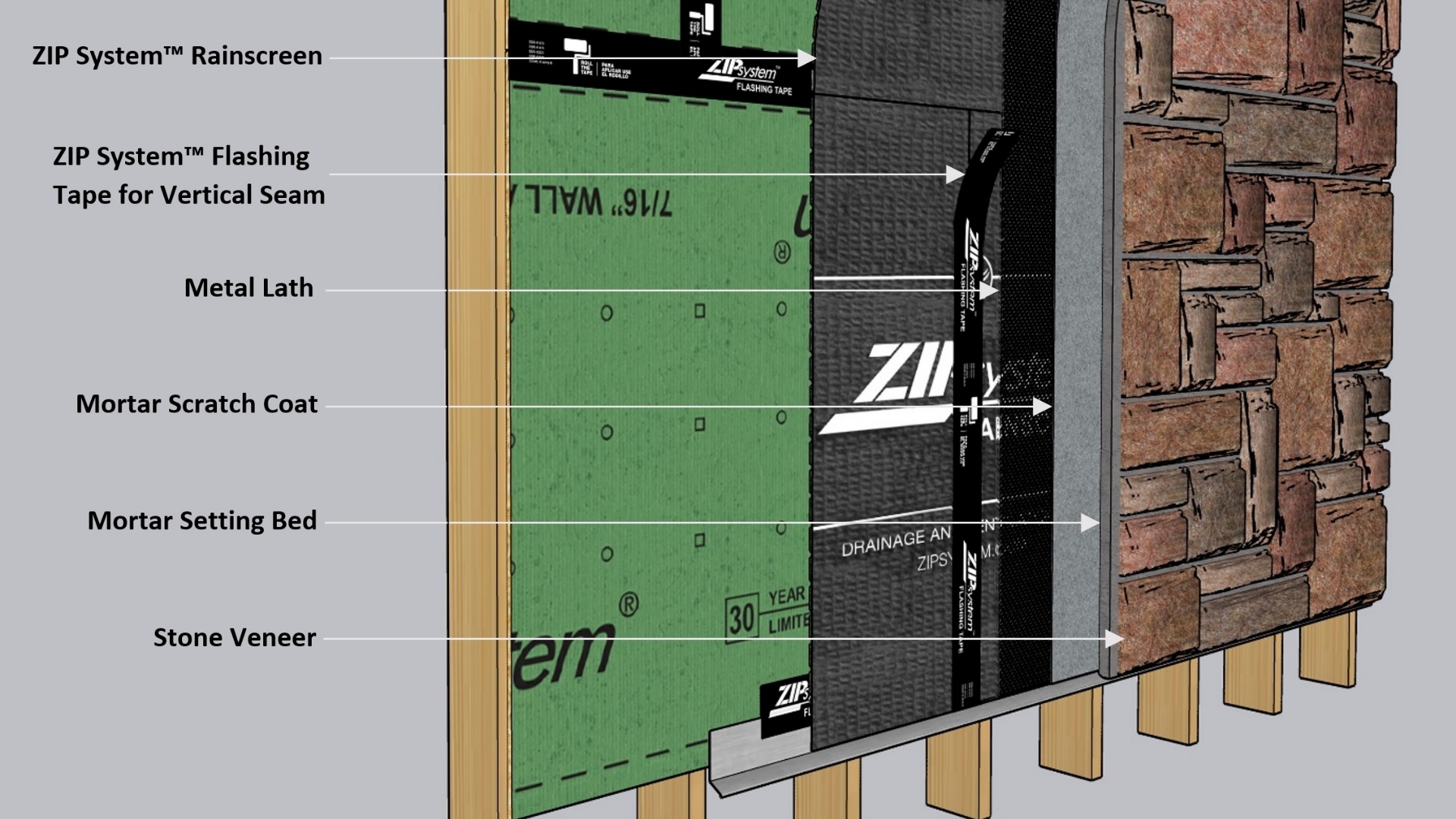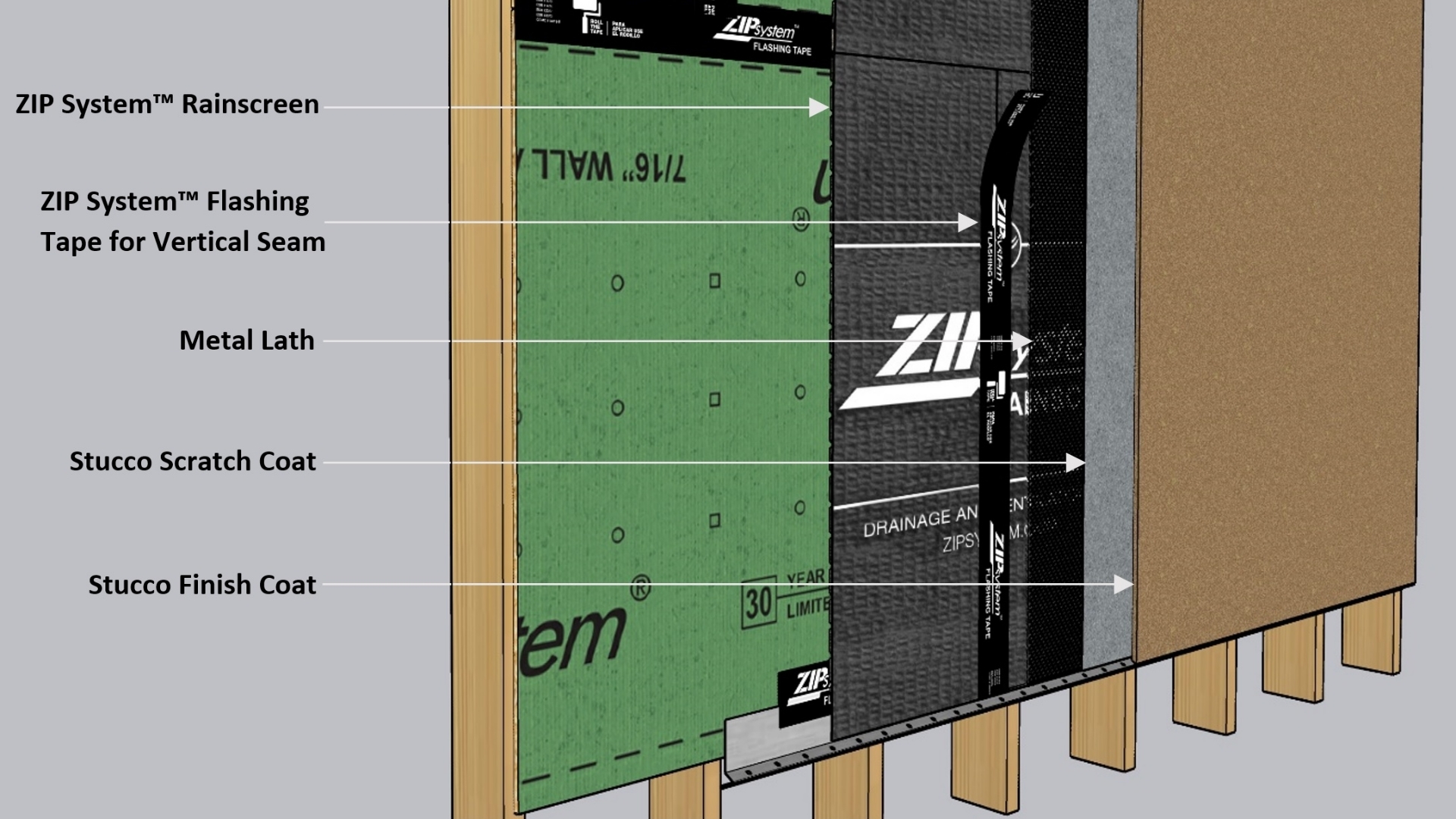 04 Related Articles
Behind the Build Blog