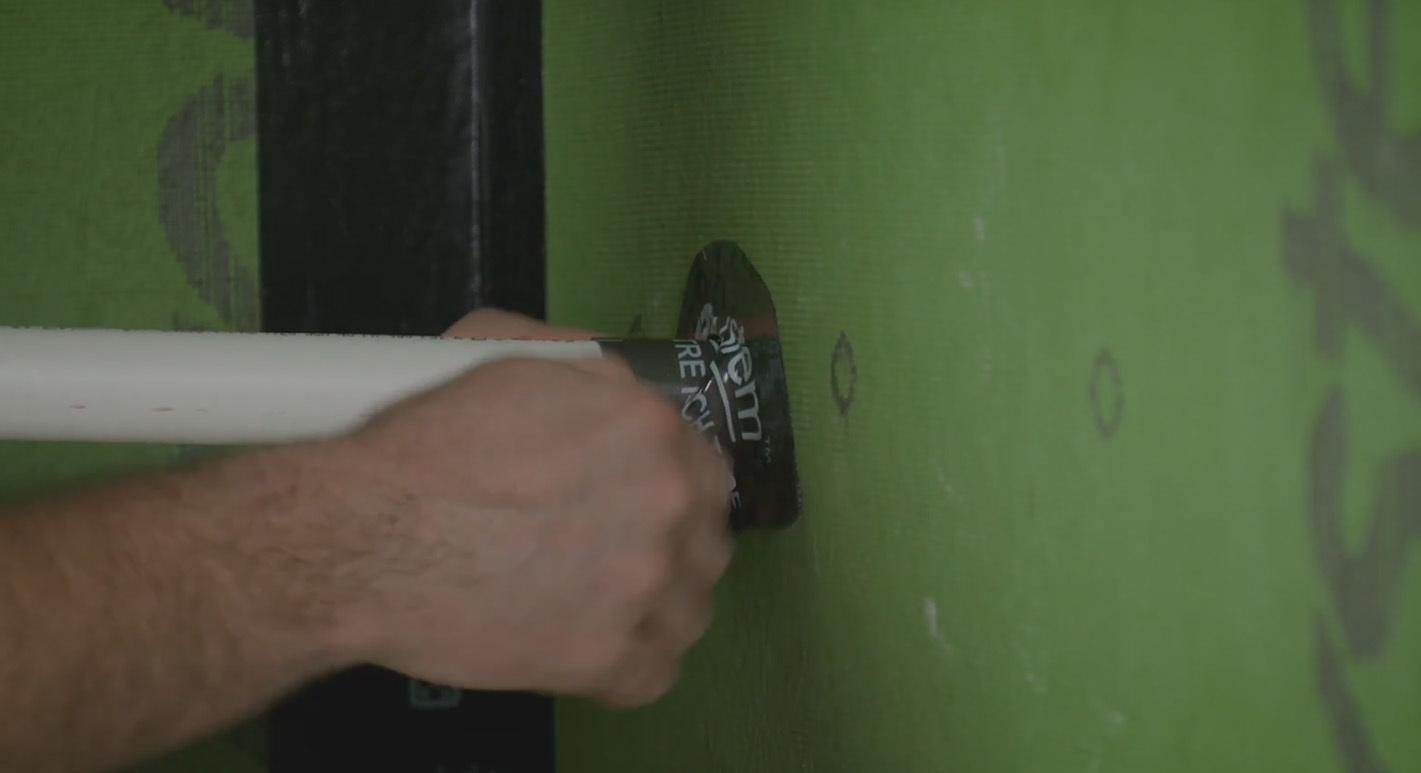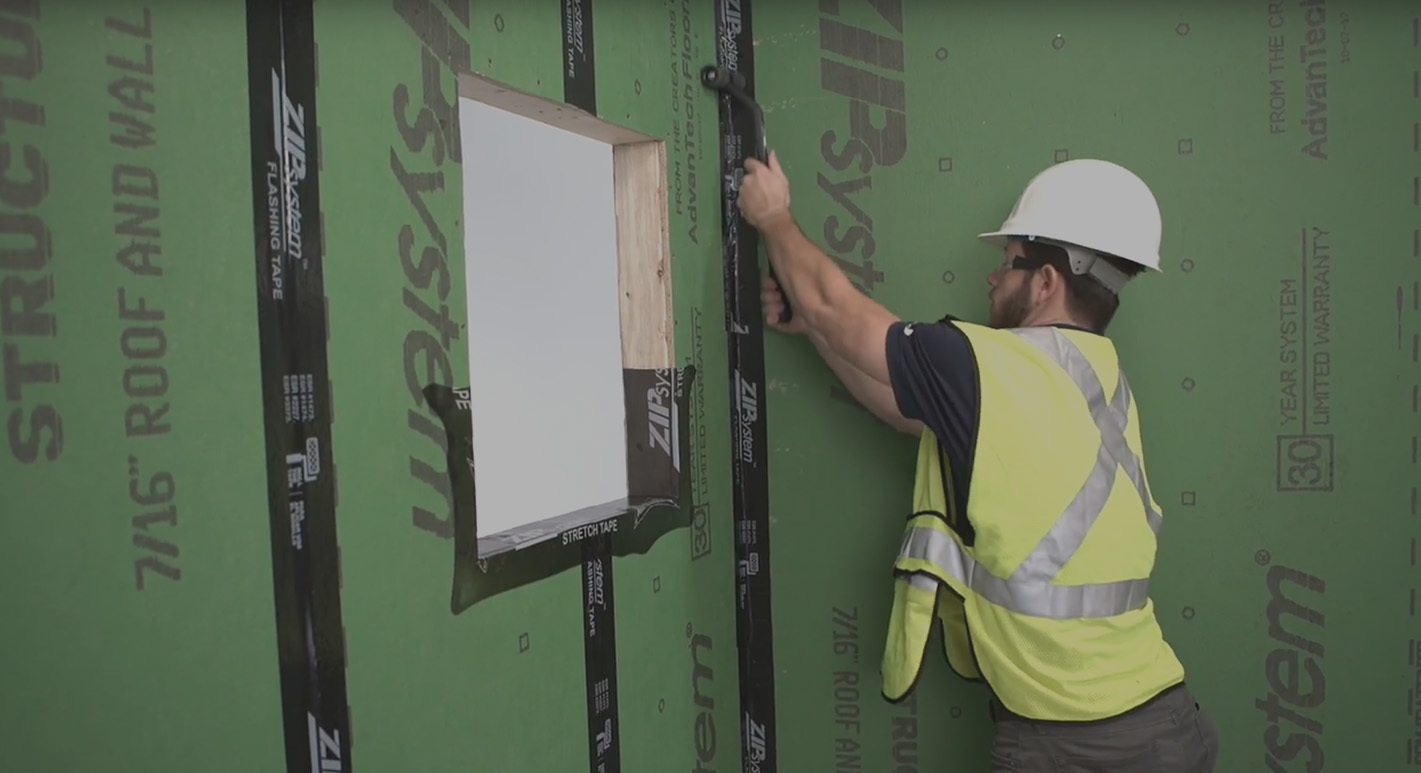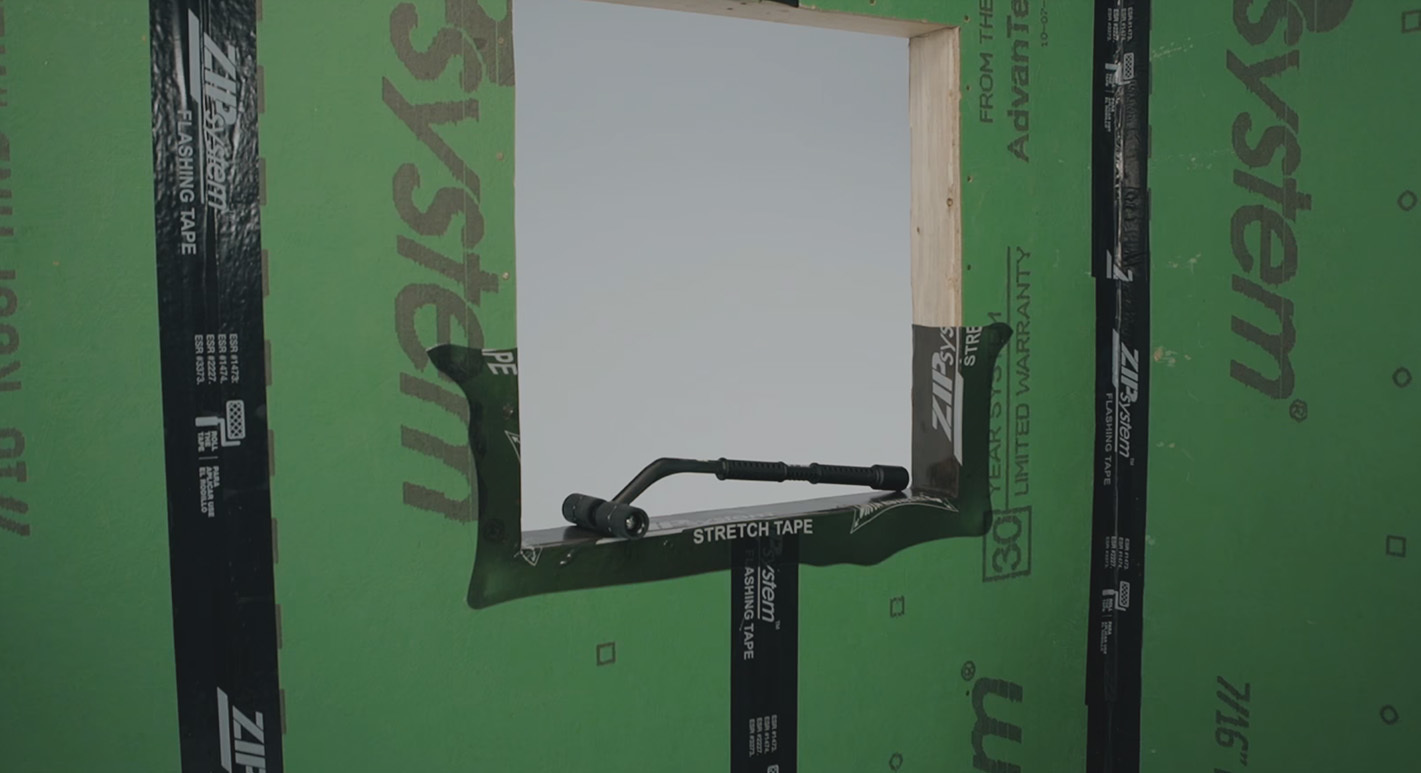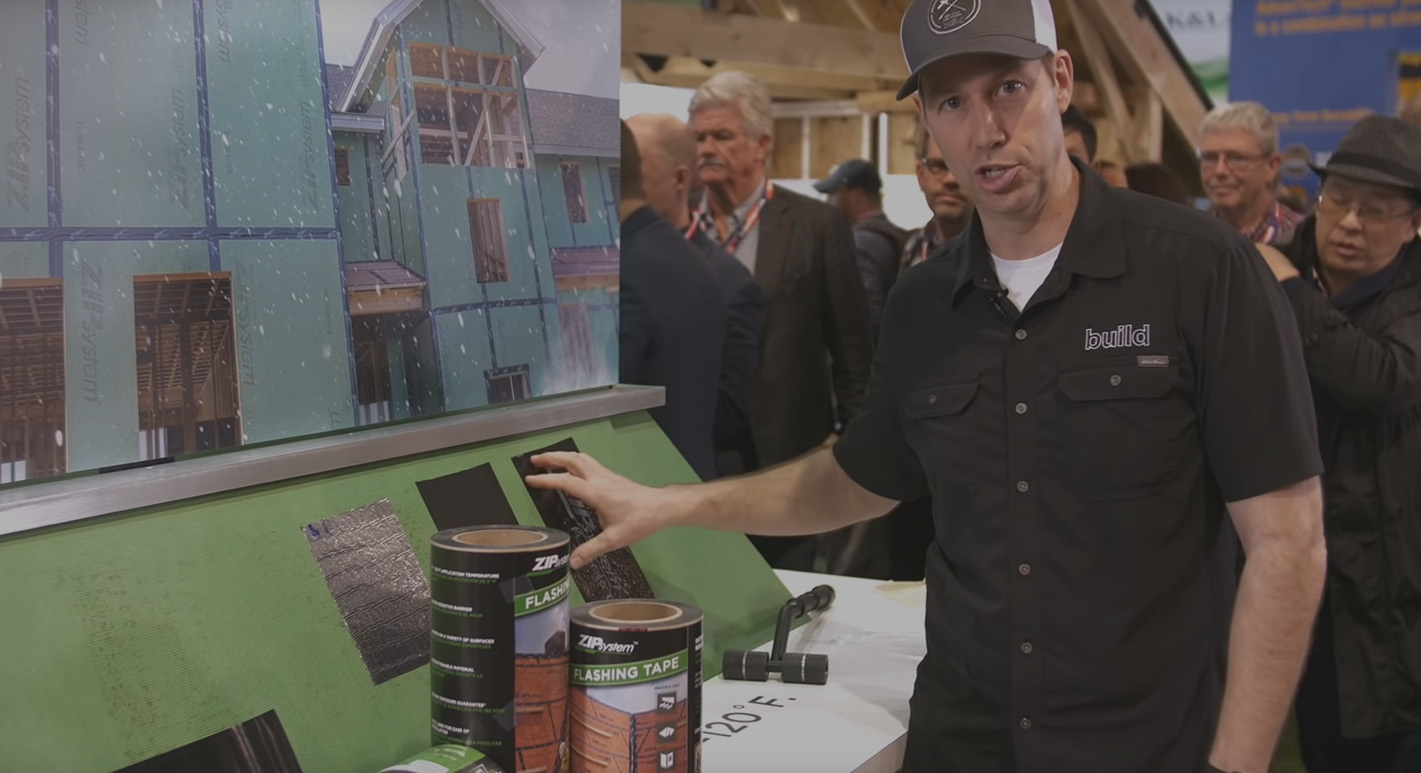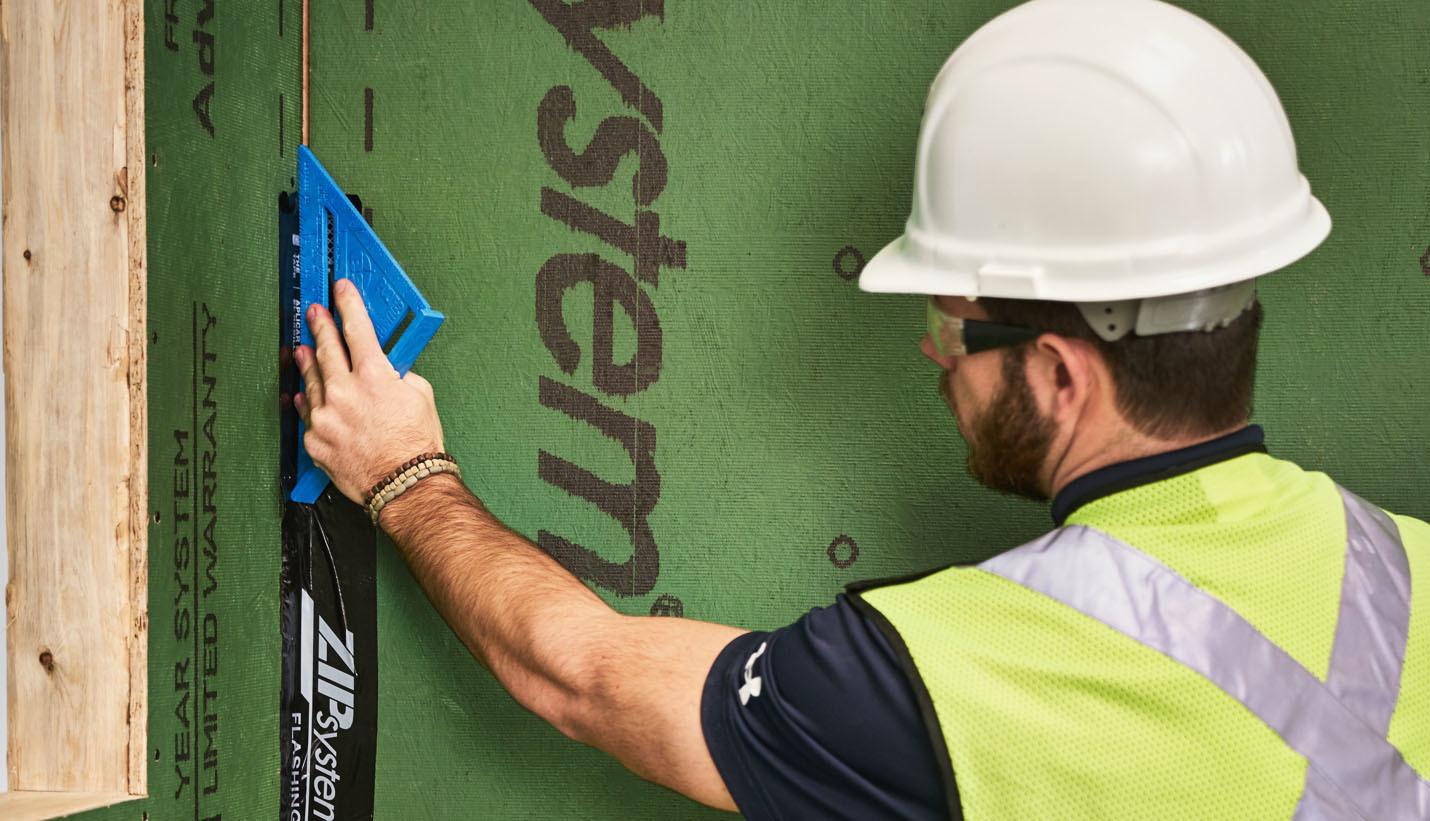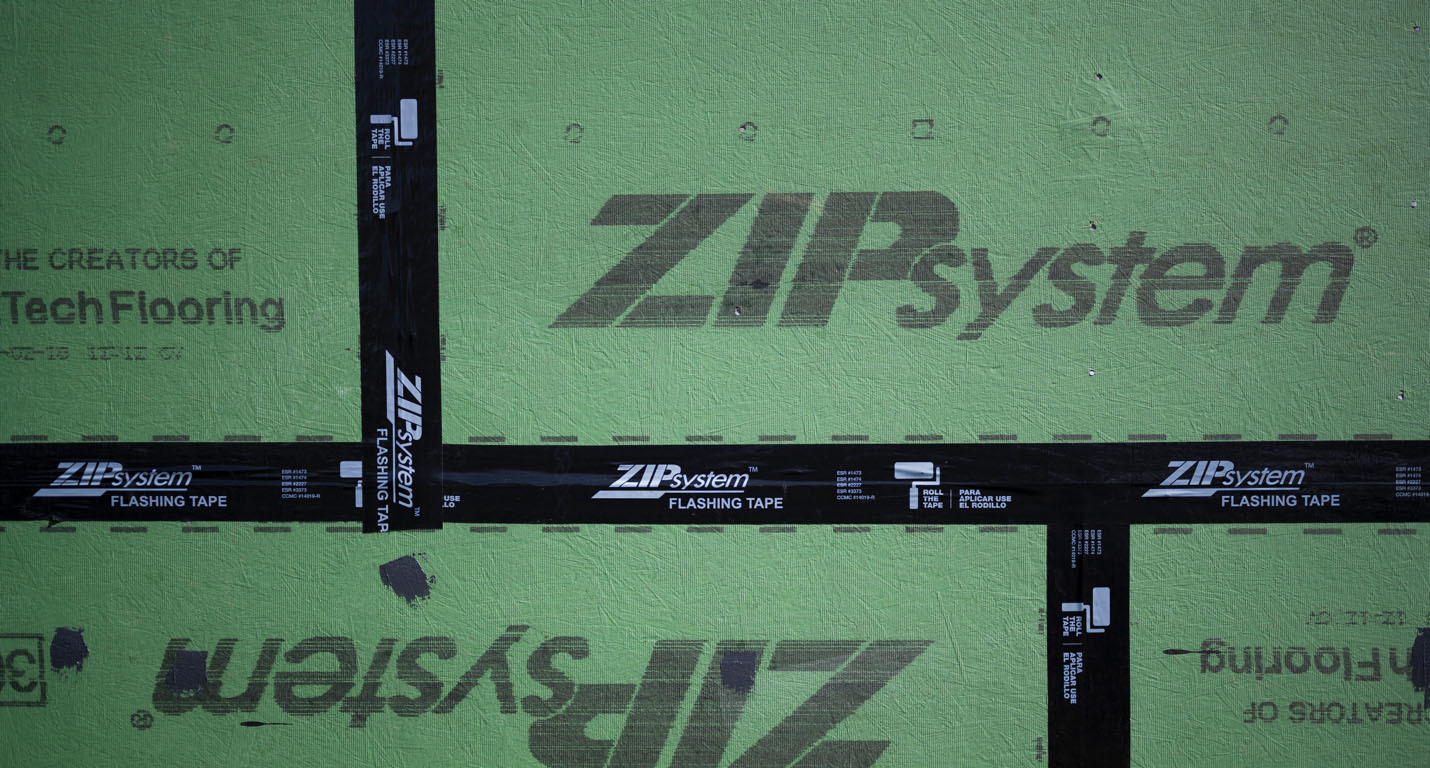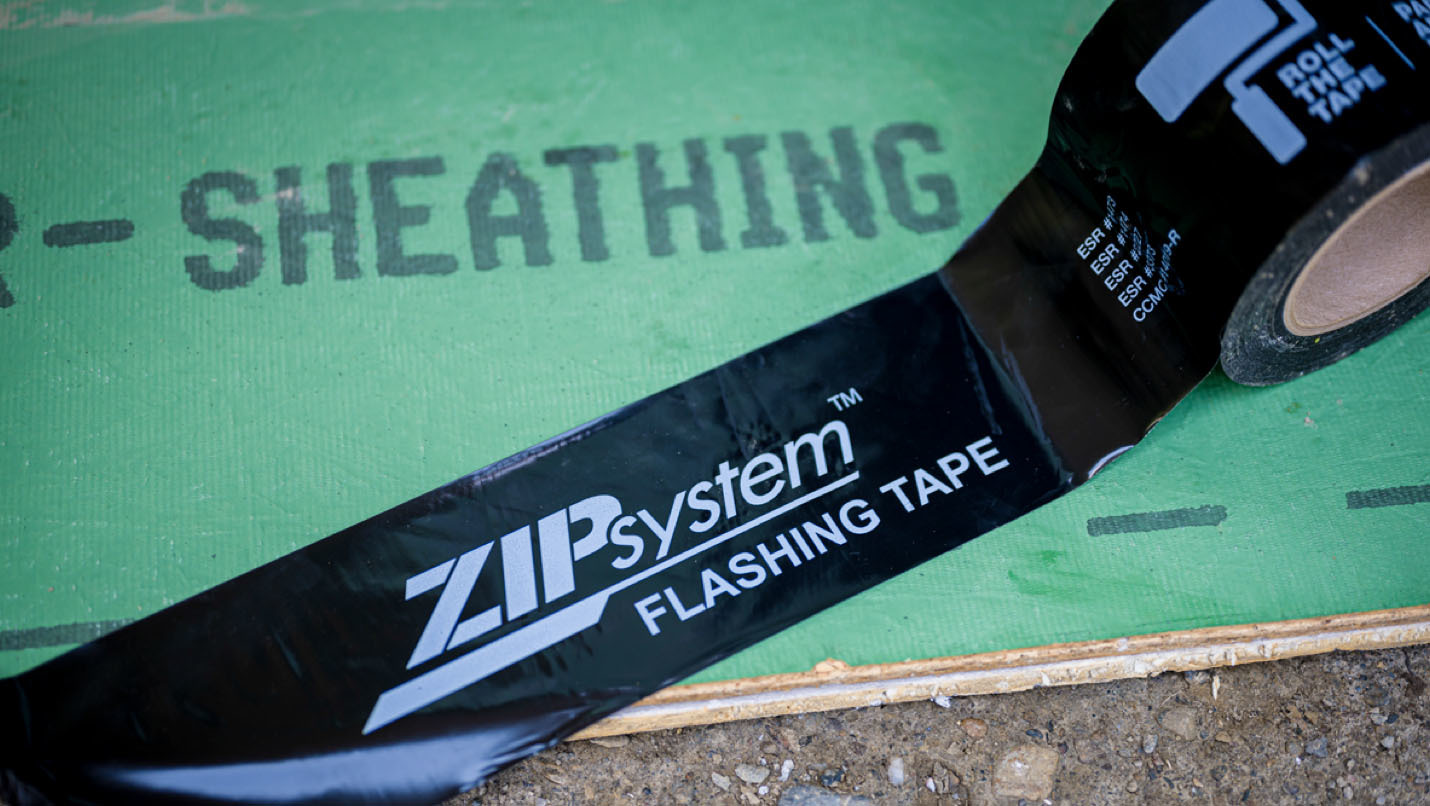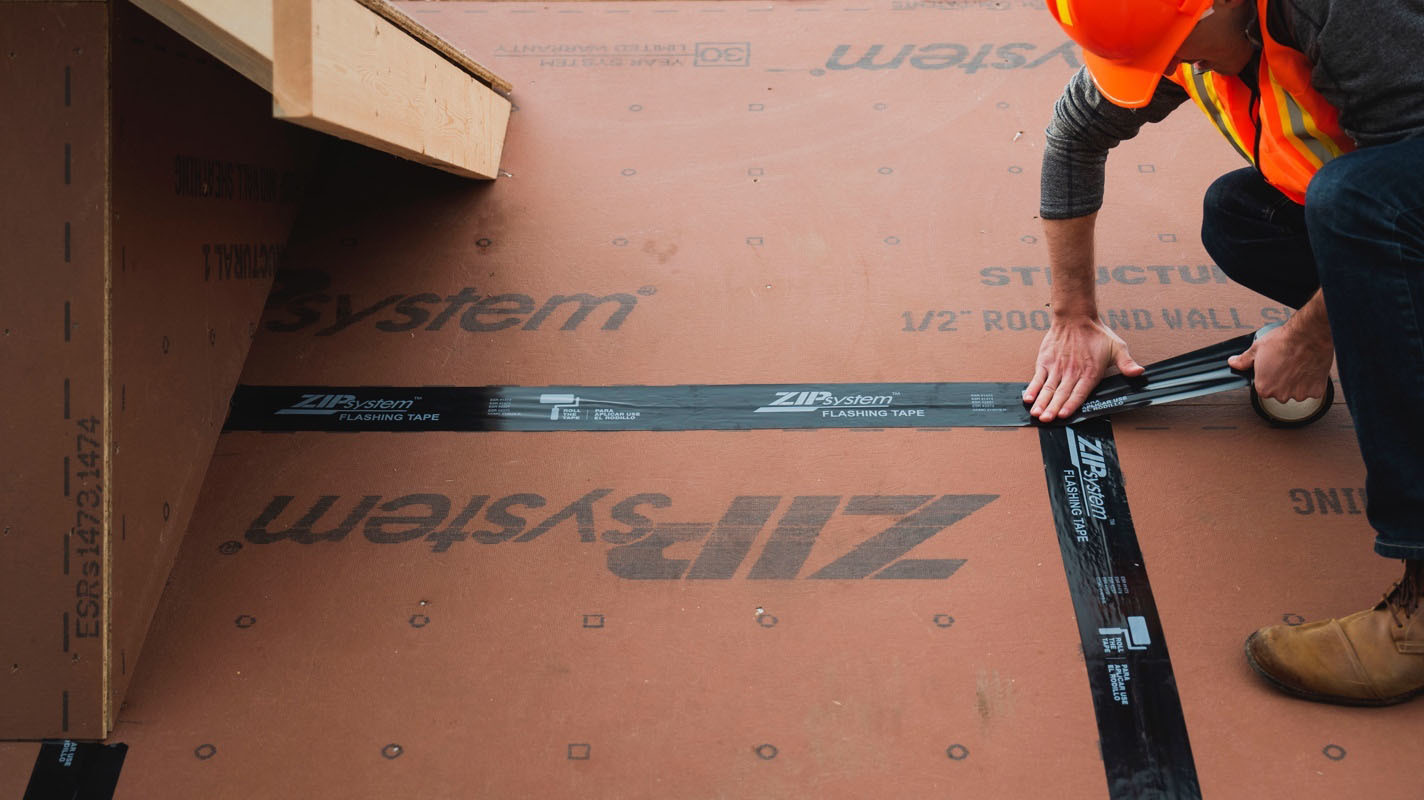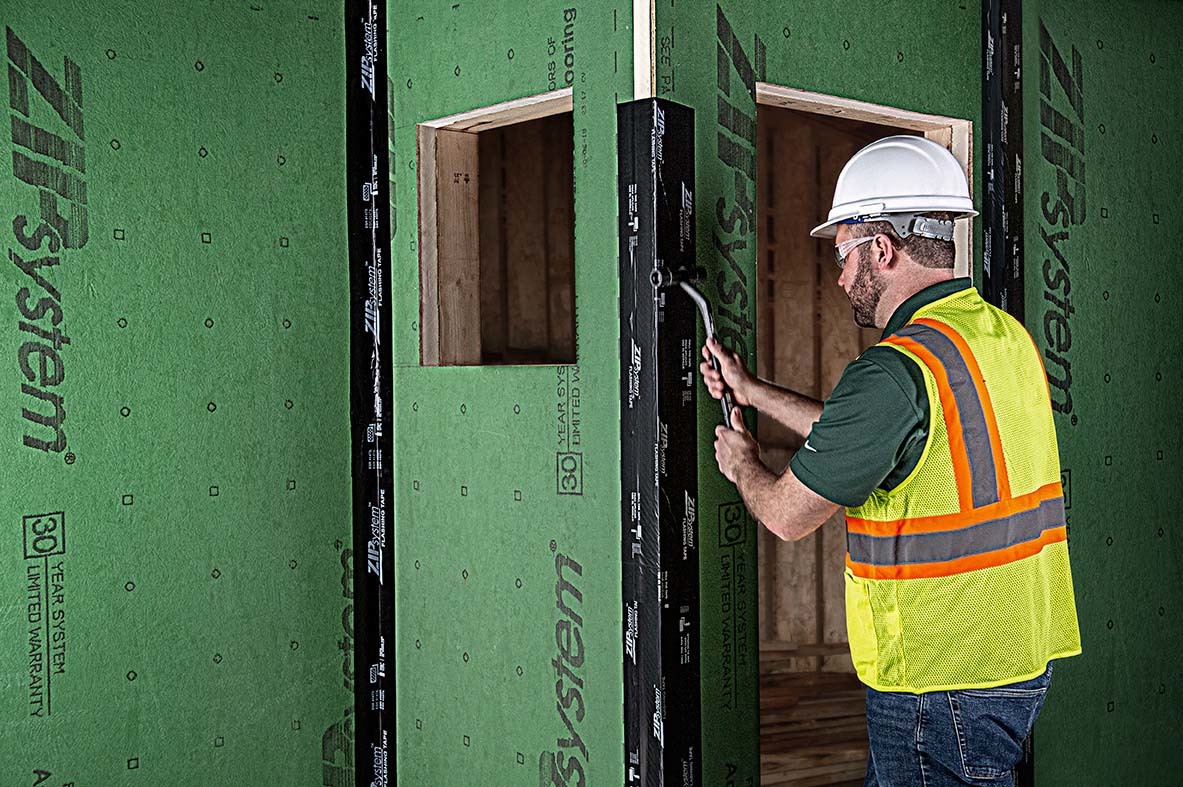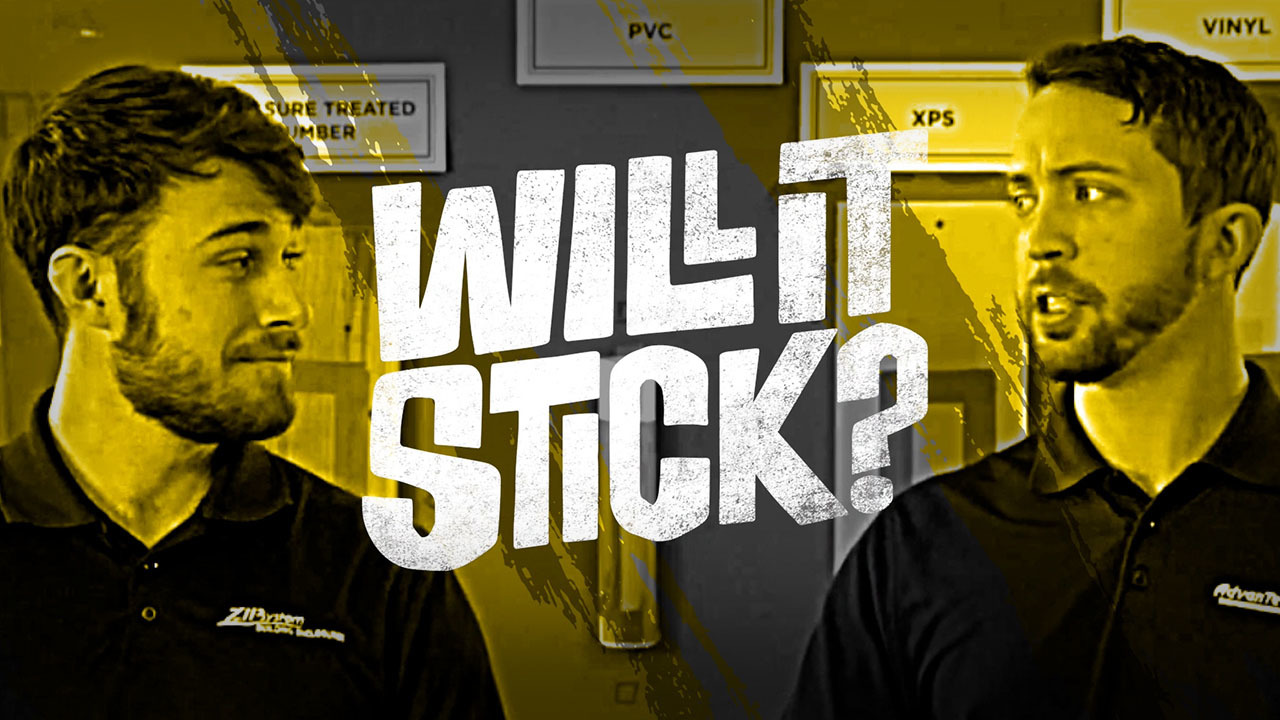 ZIP System™ Flashing Tape
ZIP System flashing tapes are not your average industrial tapes. Made with advanced acrylic adhesion specially formulated for application over a wide temperature range, ZIP System tapes are pressure-activated to create a powerful bond that gets stronger over time. When used as part of a ZIP System building enclosures system, they are covered under a 180-day Exposure Guarantee and 30-year limited warranty[1].
02 VP Tape
Vapor Permeable (VP) Tape
A new innovation in the ZIP System product line of flashing solutions, it offers a higher perm rating than our standard flashing tape for teams seeking a specific permeability in their designs.
Contact a Rep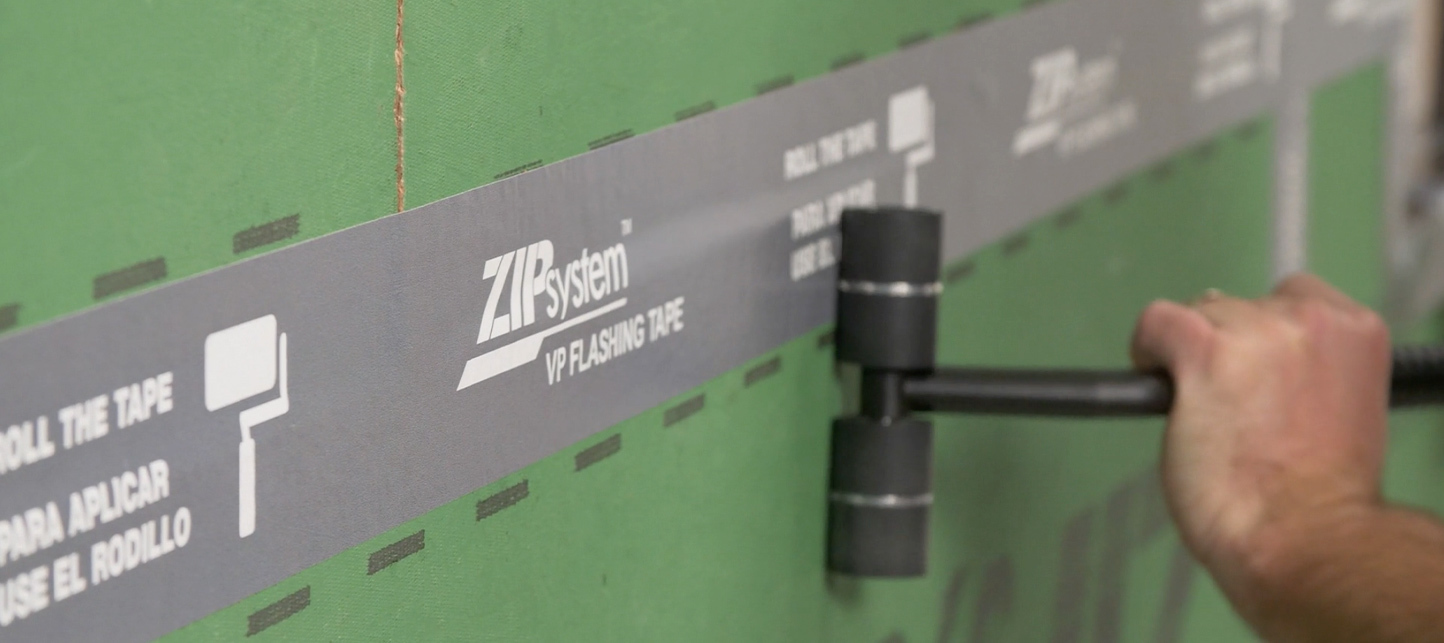 Nominal Width

Roll Length
Tape Thickness
Adhesive Technology

Code Evaluation Report

Installation Temperature Range
Exposure

Tensile Strength

Elongation
3-3/4"
30' and 90'
12 mils
Acrylic
ESR 2227

AAMA 711: Pass

0–120°F

180 days
938 psi
400–800%
6"
75'
9"
50'
12"
50'
03 Why It Works
Performs even in the toughest conditions.
Variety of Surfaces

Bonds to a variety of surfaces to tackle your toughest flashing jobs.

Cold Temperature Application

Can be applied in temperature applications as low as 0°F.

Enhanced Acrylic Adhesion

Advanced acrylic technology provides a strong, tight bond for an effective seal, even around fasteners.

180-Day Exposure Guarantee

Backed by a 30-year limited warranty and 180-day Exposure Guarantee when used with ZIP System sheathing[1].

Repositionable Material

Can be pulled up and reapplied for hassle-free installation.

Weather Barrier

Top layer provides effective tack during installation for safety.
04 How to Install
Installation Videos
Great for both seam sealing and flashing, see how properly rolling with the ZIP System tape roller ensures ZIP System flashing tape sticks, lasts and performs.
Download Install Manual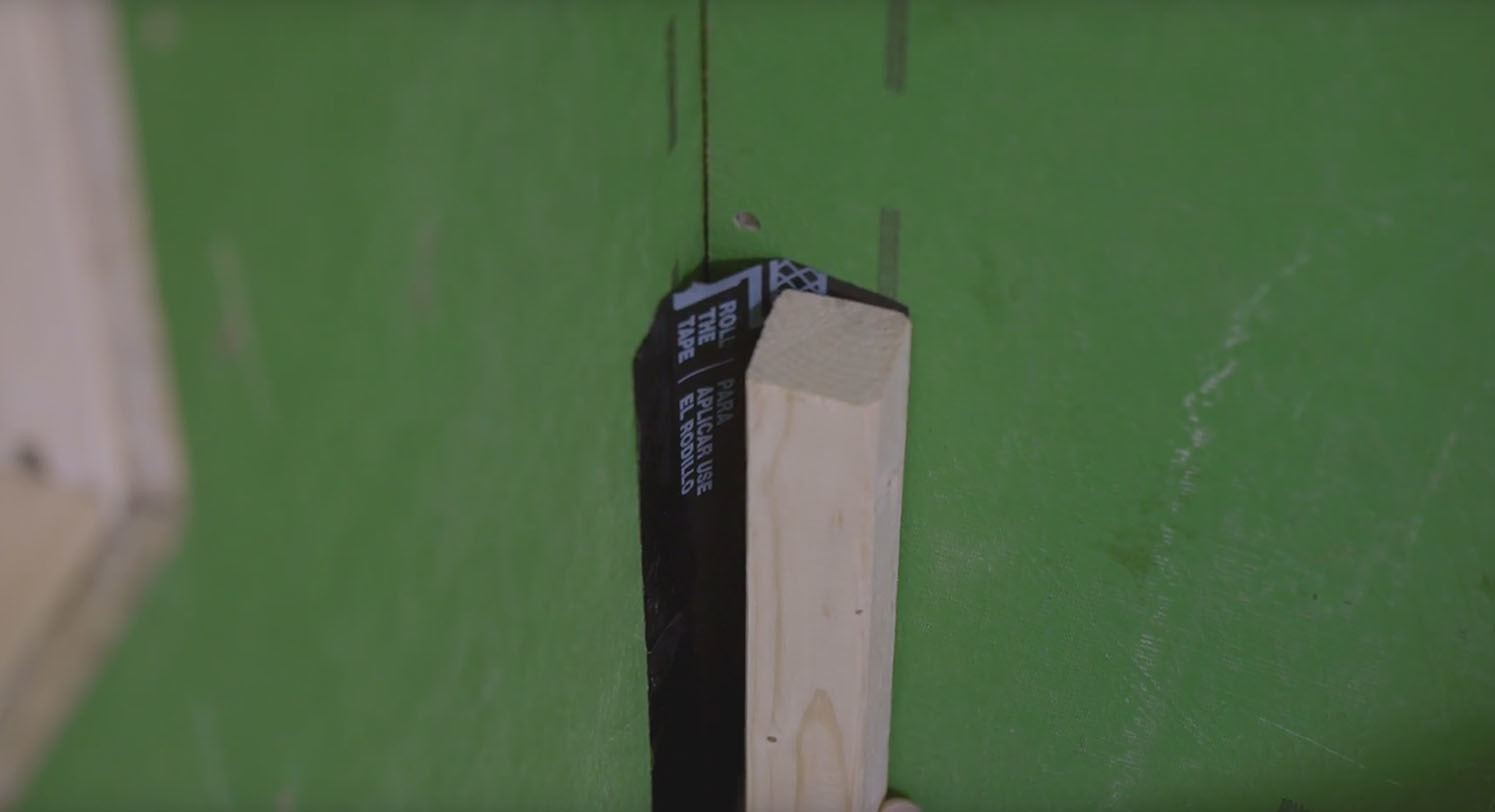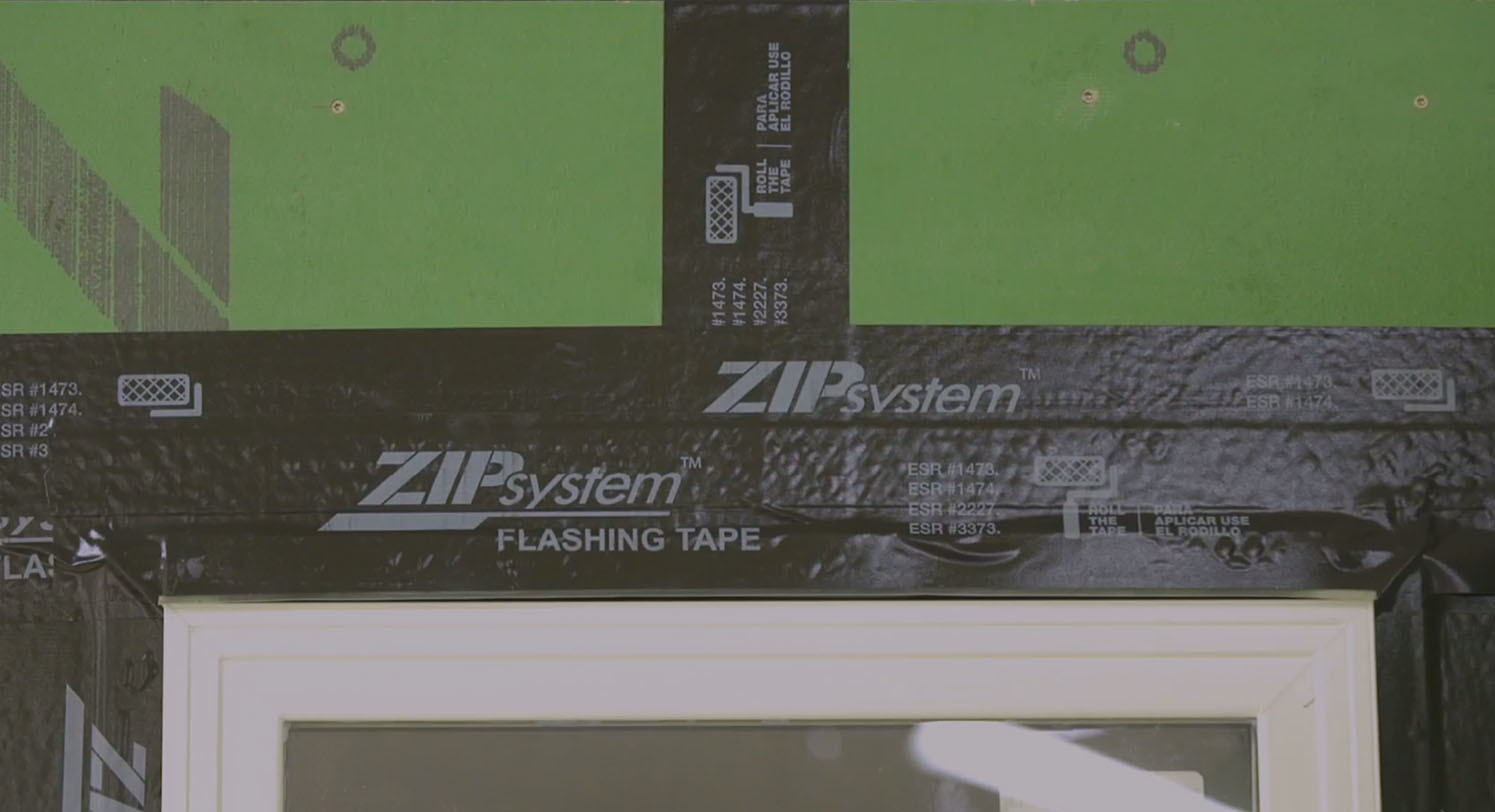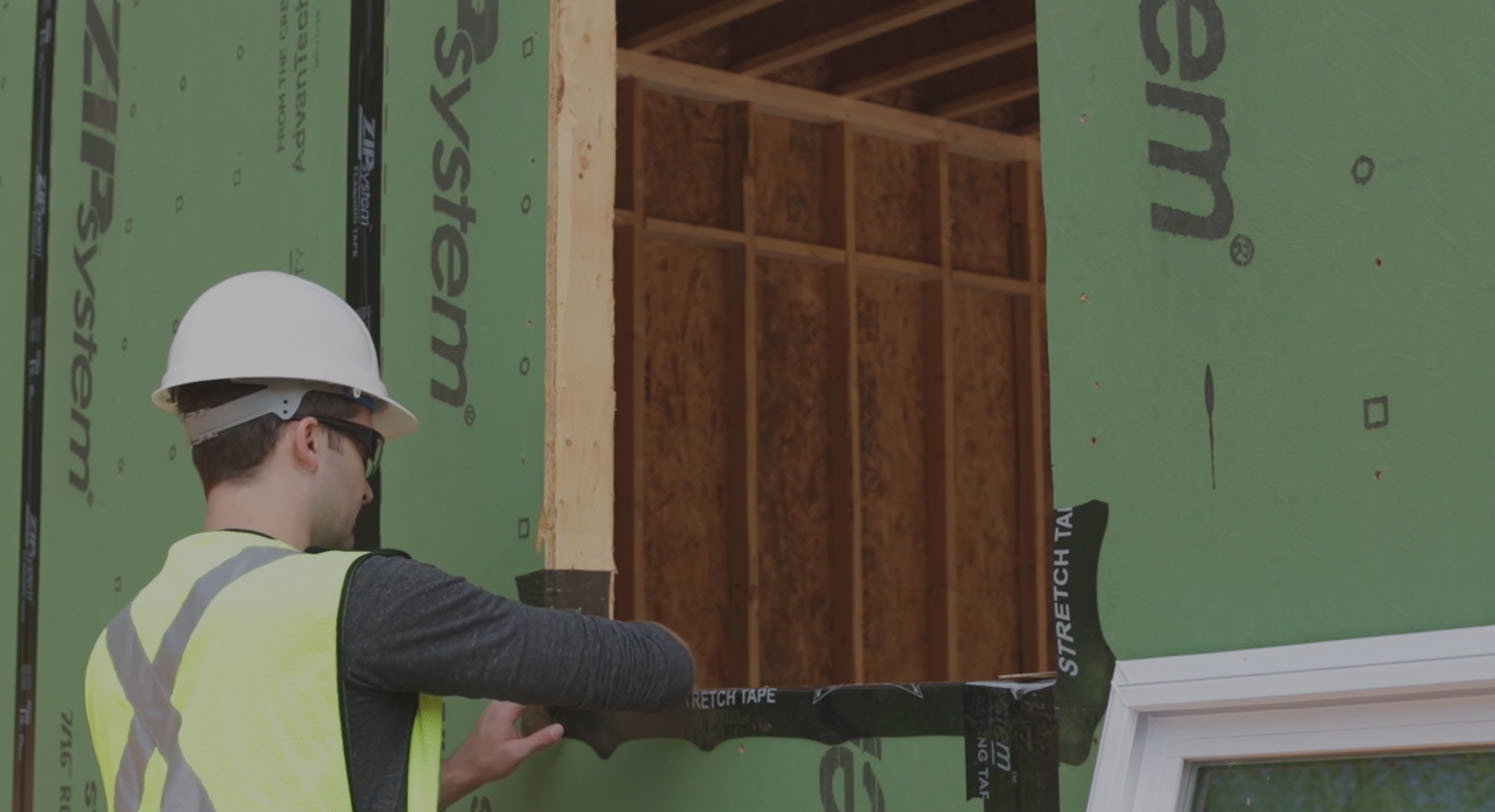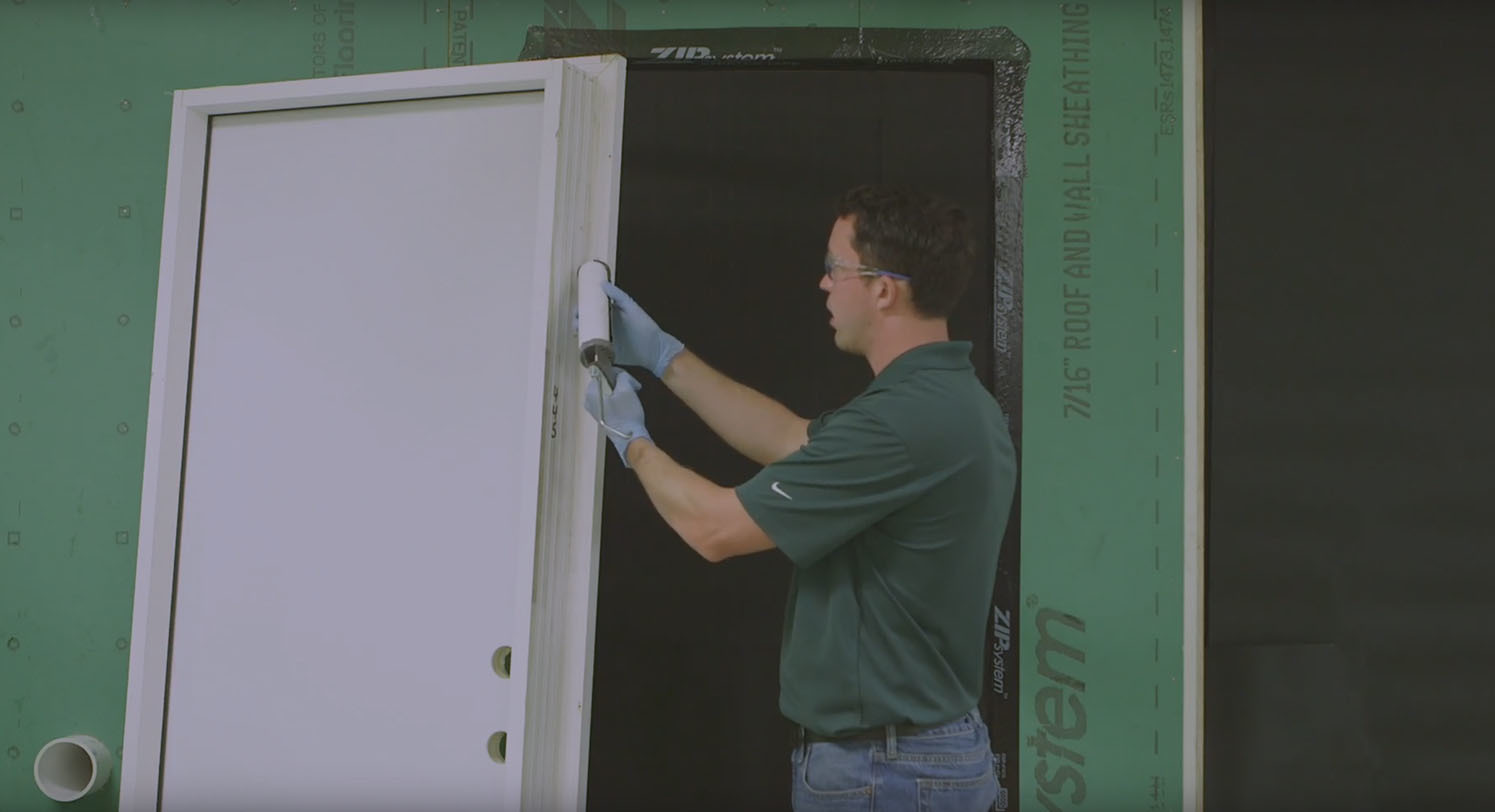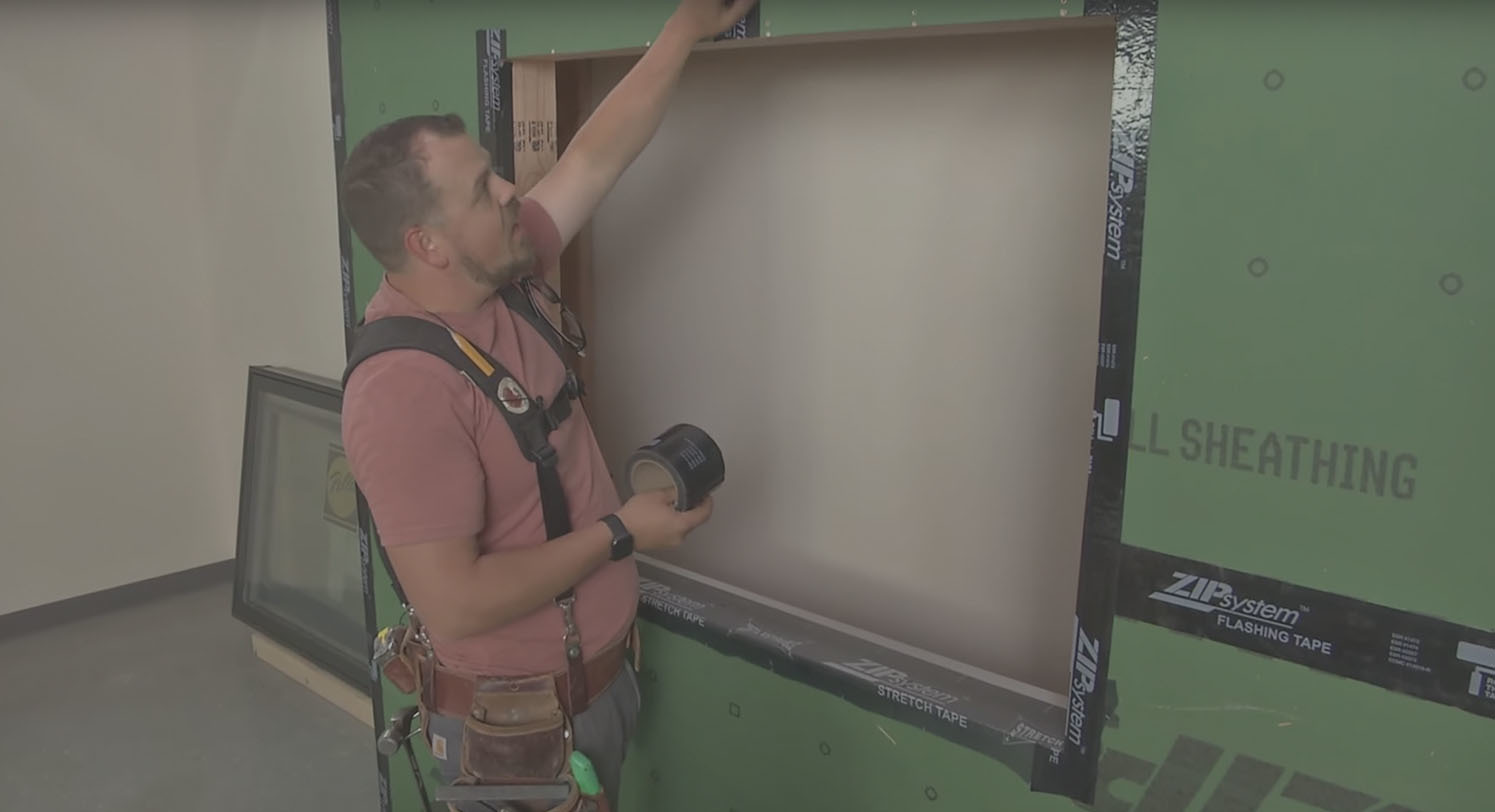 05 Product Reviews
See what other builders are saying.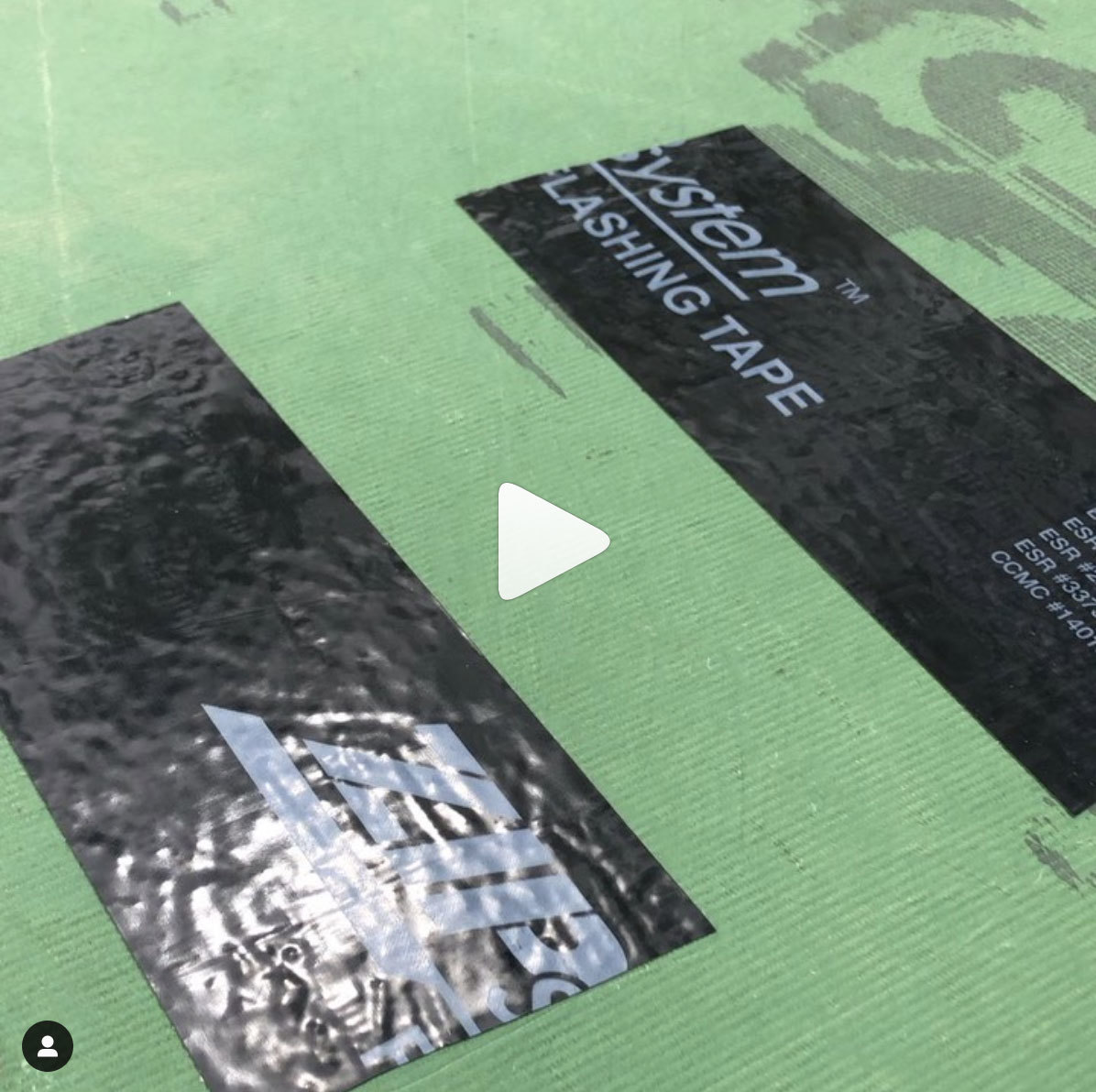 PSA. Not public service announcement but pressure sensitive adhesive. Did you know that is the reason why manufacturers want you to roll the tape? Because the pressure makes the tape adhere. Jake Bruton
@jake.bruton
06 News & Articles
Behind the Build Blog