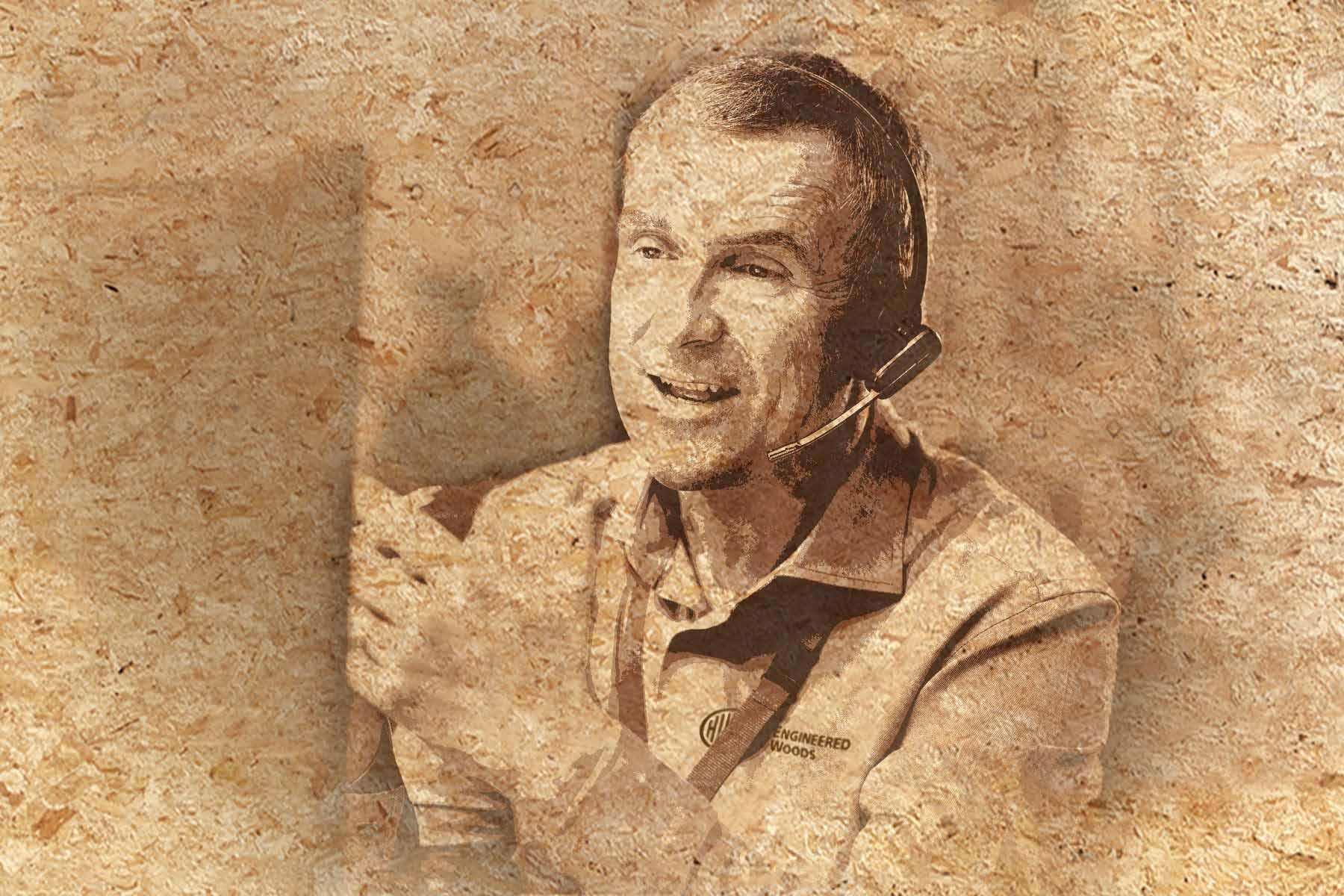 Hand-in-Glove: Dealers Rely on AdvanTech® Subflooring Product Engineering Team for Same-Day Support
3 Min Read May 29, 2018
Building products dealers maintain sizeable inventories to serve as a one-stop shop for their customers, who rely on their business partners for expert customer service. But the size of these inventories often come with a unique set of challenges, which is why dealers know they can rely on the Product Engineering Team at Huber Engineered Woods, maker of AdvanTech® subflooring products, for technical support when their customers have questions about AdvanTech® panels or AdvanTech™ subfloor adhesive.
"We recognize dealer sales representative have many products to manage. It's not practical for them to know the nuances of every single item they carry," said Tate Hudson, product application specialist for Huber Engineered Woods. "That's where our team comes in. If questions arise on AdvanTech subflooring or ZIP System® sheathing and tape products, either before or after the sale, our same-day support strengthens our commitment to our dealers' success."
Licensed engineers and product application specialists are available every day to answer e-mails and phone calls through the live Technical Hotline and techquestions@huber.com. According to Hudson, the most common question dealers receive from their customers about AdvanTech subflooring is on the product's moisture resistance properties.
"It's a near certainty that jobsites will be exposed to moisture and, depending on location, that ranges from rain and humidity to snow and ice, and sometimes all the above," Hudson said. "Dealers appreciate the fact that our Product Engineering team stands ready to ensure their customers understand how AdvanTech subflooring's advanced moisture resistance helps prevent warping, swelling and delamination and ultimately costly sanding and repair delays."
Other common queries, Hudson added, include technical questions on finished flooring installations, such as tile and hardwood, and whether a specific application meets the product's warranty requirements.
"It is important to us that we work hand-in-glove with our dealers so that their clients have the best customer service experience possible," Hudson said. "That's because we're not just a supplier; we're a dedicated partner and an extension of a dealers sales support team."
Technical support even extends into a weekly series on Instagram. More than 500 followers tune-in weekly to the @huberwood Instagram Story, to get installation tips, building science insight and even a few laughs from Hudson.
"It's been great being a part of the 'Tech Tip Tuesday' series on Huber's Instagram profile," Hudson said. "We've been blown away by the engagement and product advocacy from builders, framers and dealers. The platform definitely fosters better building through shared ideas and pain points. It's a real privilege to be in the mix with these passionate professionals."
In just over four months, @huberwood on Instagram gained 4,000 followers and receives dozens of tagged posts from product users and customers each week.
"Whether it's hands-on demonstrations, answering questions on the phone or sharing ideas on Instagram, we are more tightly integrated with our dealers and end users than ever before," he said. "Dealers are the first line of defense between their customers and AdvanTech subflooring, so when they stock our panels they quickly learn that our performance doesn't stop with our products."
To learn more about how you can become part of the AdvanTech® subflooring story, contact your regional sales manager or visit huberwood.com/contact-us.