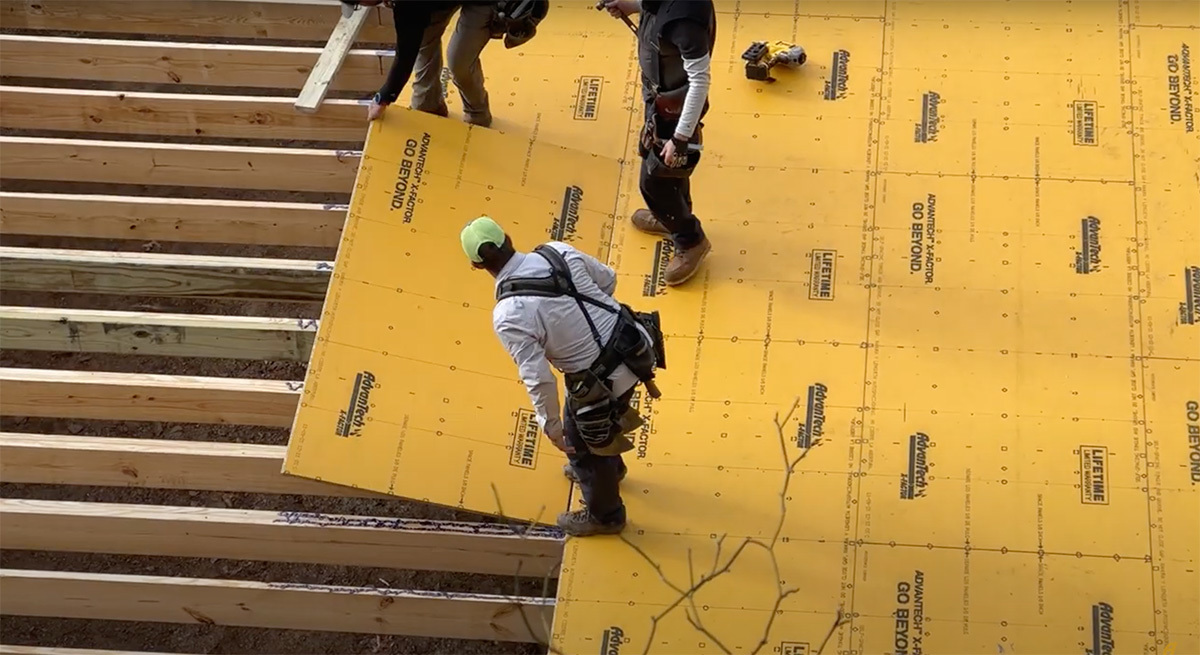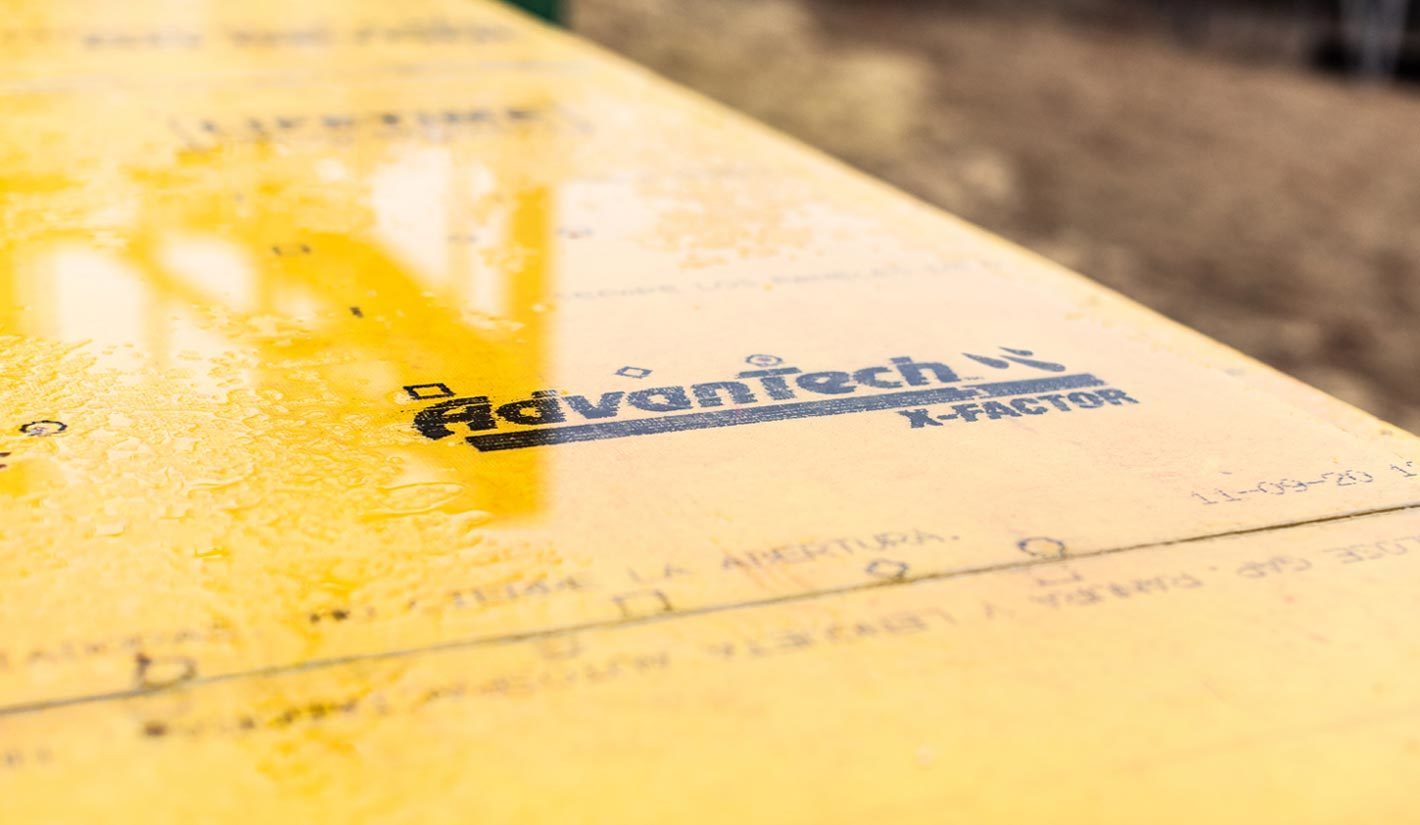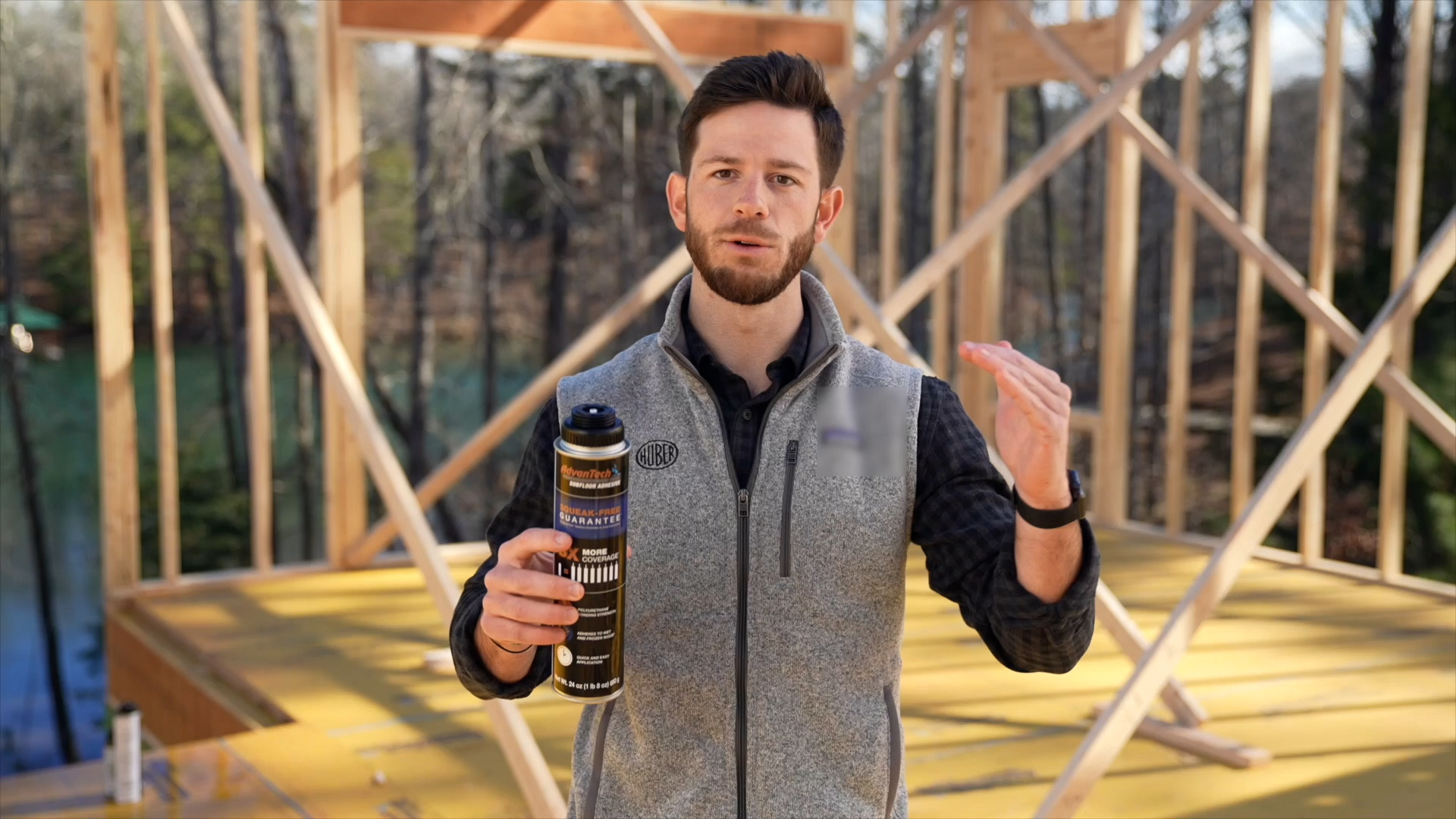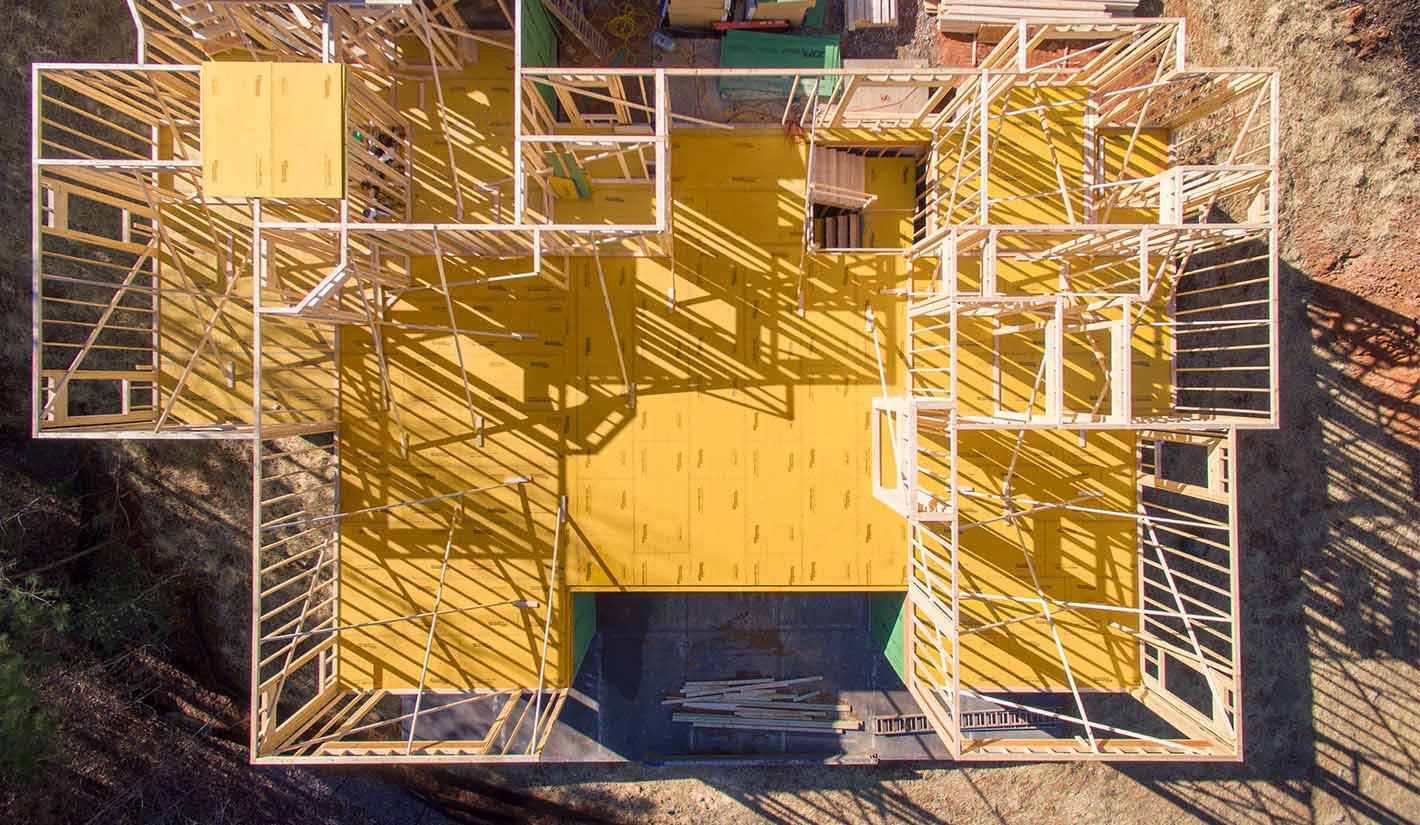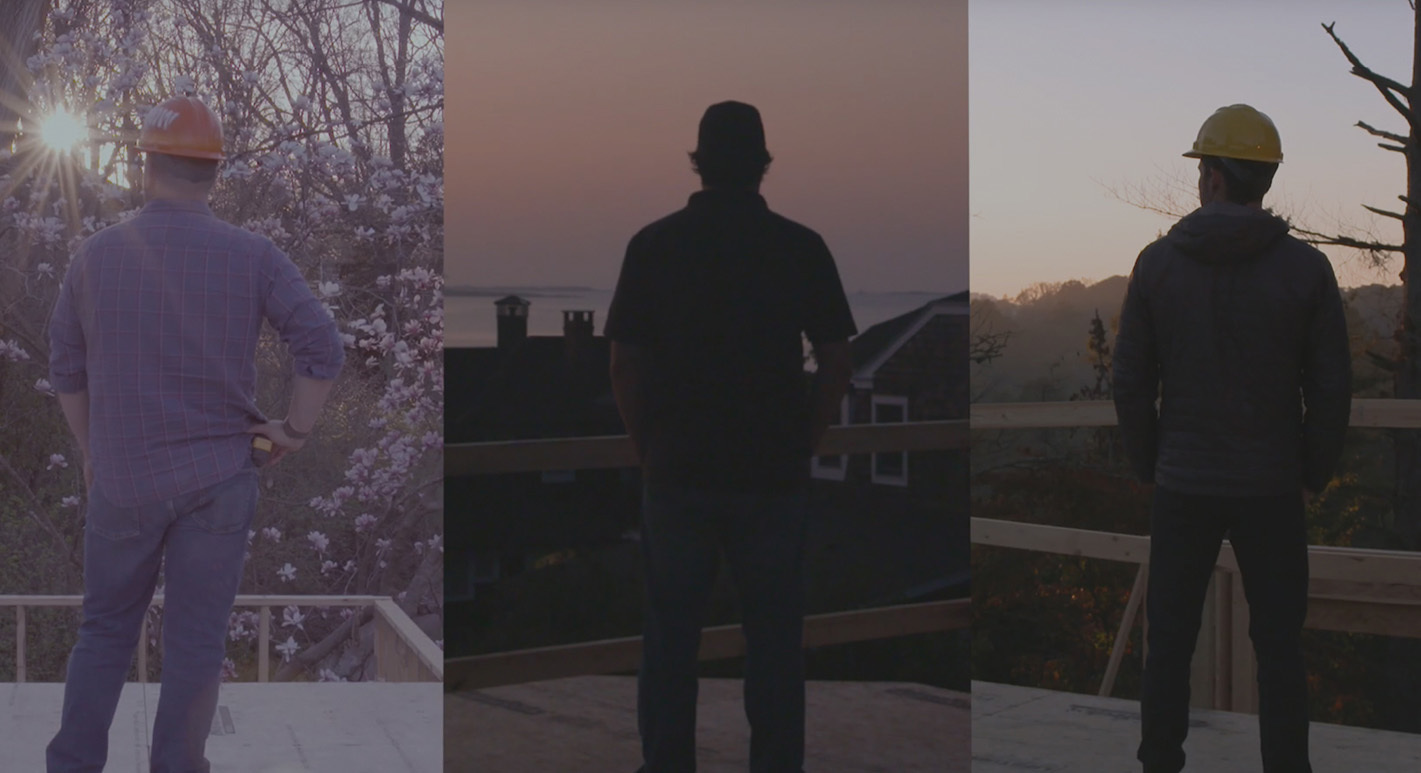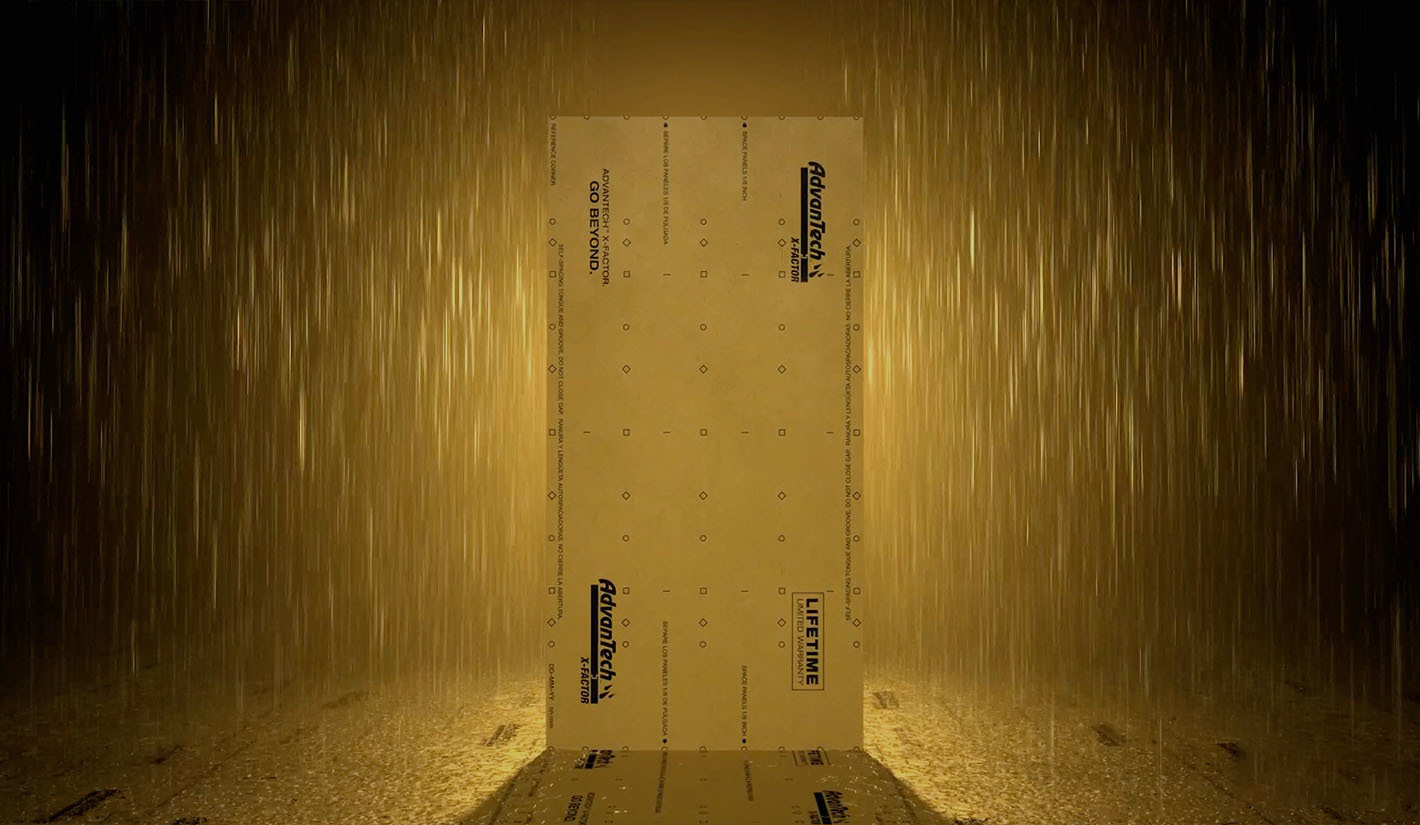 AdvanTech X-Factor® Subflooring
AdvanTech X-Factor is a new, premium subflooring that rises to meet the evolving needs of craft builders. Featuring an innovative built-in, water-shedding barrier, it delivers jobsite durability against weather and a smooth, easy-to-clean surface that's great for written jobsite communications. The unique, enduring look of AdvanTech X-Factor also creates a refined signature work site that exceeds expectations of the most discerning clients.


01 Products
It's not just your jobsite. It's what truly sets you apart.
Unlike traditional, commodity OSB and plywood panels that can show flaking, delamination or discoloration from exposure to daily jobsite stress, AdvanTech X-Factor protects the panel surface quality and appearance. With a built-in protective top layer, it takes the moisture resistance teams expect from an AdvanTech® panel to the next level and pairs well with AdvanTech™ subfloor adhesive for a Squeak-Free Guarantee™[1].
(This product may be limited in your area. Contact your local Huber representative or local lumberyard to learn more.)
02 Why It Works
Go beyond with AdvanTech X-Factor.
Moisture Resistance

Advanced moisture-resistant resin technology applied through the panel.

Enduring Premium Look

Distinctive water-shedding top layer is easy to clean and marker friendly.

Strength & Stiffness

High-density engineered wood for long-lasting strength and stiffness.

Secure Fit

Precision tongue and groove profile and patented fastening guide for easier installation.

Fastener-Holding Power

Fastener-holding power helps keep floors flat and quiet.

Structural 1 Rated

Enhanced engineered wood panel designed to meet Structural 1 rating requirements.

No Sanding Guarantee

500-day no sanding guarantee[6] means saying goodbye to swelling, cupping and delamination.

ESR-1785

AdvanTech panels meet ESR-1785 standards[4] documenting above-code performance for strength, stiffness and fastener-holding power.

Lifetime Limited Warranty

Backed by a lifetime limited warranty[6], AdvanTech® flooring delivers performance you can trust.
Get a secure fit every time and durability under every floor.
With our precision engineered tongue and groove system, AdvanTech X-Factor subflooring panels deliver a secure fit for dependable edge-to-edge support to prevent movement that can cause squeaks.
Carpet Over AdvanTech X-Factor

A proprietary tongue and groove profile provides dependable edge support for a firm, solid-feeling substrate while the consistent surface of AdvanTech X-Factor provides a smooth base for carpet finishing in most residential and multifamily applications.

Hardwoods Over AdvanTech X-Factor

The combination of high wood density and advanced resins helps hold fasteners in place and keep hardwood flooring flat and quiet.

Ceramic Tile Over AdvanTech X-Factor

With premium moisture protection, AdvanTech X-Factor panels keep a smooth, consistent surface on single-family and multifamily projects, even after jobsite exposure.
03 News & Articles
Behind the Build Blog