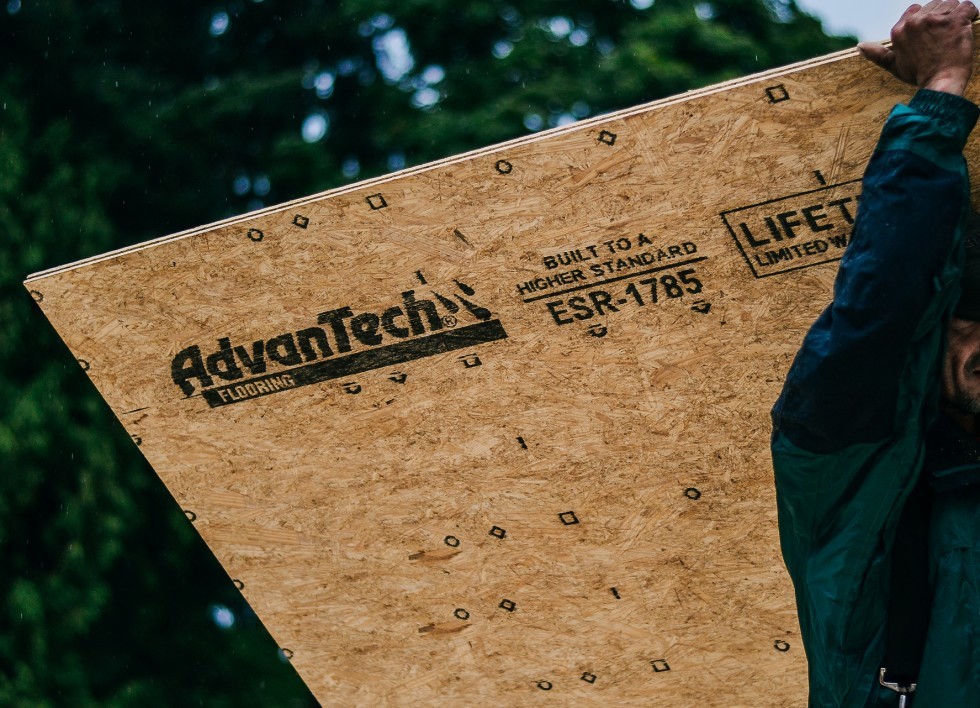 Switching Subfloors in South Carolina
2 Min Read January 5, 2018
"Small but growing" is how Daniel Builders Production Superintendent David Bass refers to the budding remodeling firm in Anderson, South Carolina.
Daniel Builders was started in 2006 by Daniel Jachens and Bob Cord who came together, combining their experience in construction and project management. The company stayed afloat during the 2008 recession and a decade later is 20 employees strong with niche in remodeling projects for Upstate South Carolina.
Three years ago is when David Bass said they made the switch to AdvanTech® subflooring.
"We've used all the other generics," Bass said. "Switching to AdvanTech subflooring was simple – it carries the best warranty and holds up the best."
The company does a lot of bathroom remodels and Bass says the subfloor is especially important in that application.
"Even when there's a water leak, if AdvanTech is down then we know the subfloor will still be intact," Bass said. "The durability is so superior to plywood or other OSB and AdvanTech gives us peace of mind when the subfloor is exposed for long periods of time."
Bass also cited the density of AdvanTech subflooring as being able to hold nails and screws better so they can fasten more effectively.
Excellent craftsmanship is something Daniel Builders prides themselves on. Built on a foundation of integrity and trust, Bass says they only use products for their customers' homes that they would want in their own homes.
"AdvanTech® is our go-to choice for subflooring," Bass said. "I can't say a bad thing about the product."