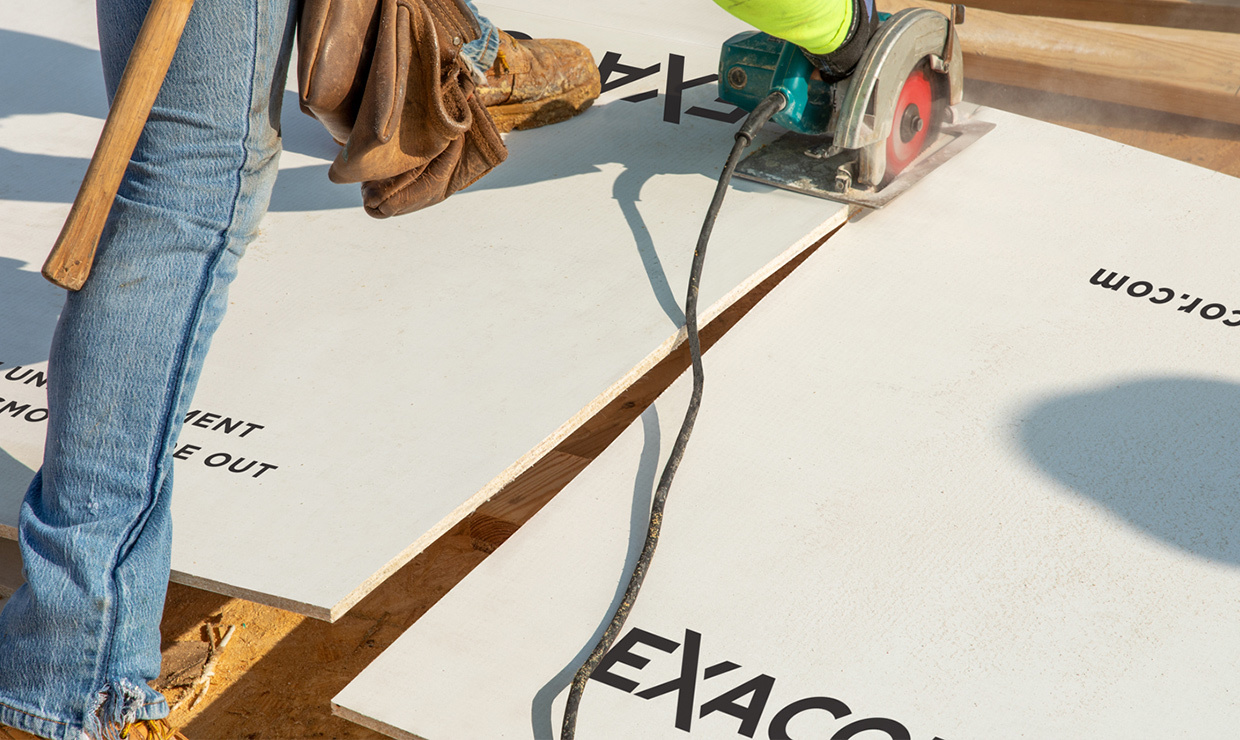 EXACOR™ MgO Panels vs. Gypsum Underlayment in Multifamily Buildings
4 Min Read
The design and construction of multifamily projects require that some key decisions are made on how to achieve the code minimum or preferred levels of fire-resistance and acoustical performance in floor/ceiling assemblies. Those decisions ultimately come down to selecting the right mix of products and materials to meet the criteria and there are many variations and choices. The role of the specifier is to asses those choices not only for achieving the desired results, but also in terms of determining their impact on the construction process and overall cost of a project. In this light, we look at a comparison of two common floor/ceiling assemblies: magnesium oxide (MgO) panels and self-leveling gypsum underlayments.
What is magnesium oxide underlayment?
MgO underlayment panels are made primarily from magnesium oxide (MgO) and they are similar in many regards to a cement panel product. MgO products are manufactured by combining mesh core materials with an MgO blend that hardens during a controlled curing process. This process allows the boards to become solid, much the same way that a cement slurry mixture becomes a hardened concrete material. EXACOR™ MgO panels are fire resistant[1], contribute to acoustic performance and they can be installed by conventional framing crews.
MgO underlayment contributes to fire resistance[1] and sound absorption ratings[2] as part of the overall floor assembly in multifamily builds.

What is self-leveling gypsum underlayment?
Self-leveling gypsum underlayment is used in both new and existing construction as a means to provide a level subfloor ready to receive a finished floor system. It is often described as "self-leveling" by virtue of the fact that they are poured as a wet mixture that settles down to a level condition. Self-leveling underlayment products are generally an aqueous mixture of gypsum or hydraulic cements (i.e., cured with water), fillers, polymeric binders and additives. The type and amount of these ingredients, as well as the amount of water in the binder, are used to control the key properties such as flow, setting behavior, and compressive strength.
The dry product is usually mixed with water on-site and applied to a subfloor to achieve a smooth surface. There are a range of self-leveling underlayment products which come with a variety of performance attributes to suit different job site requirements including the ability to enhance fire resistance and help increase STC/IIC ratings. Hence, they can be considered an option for multifamily construction.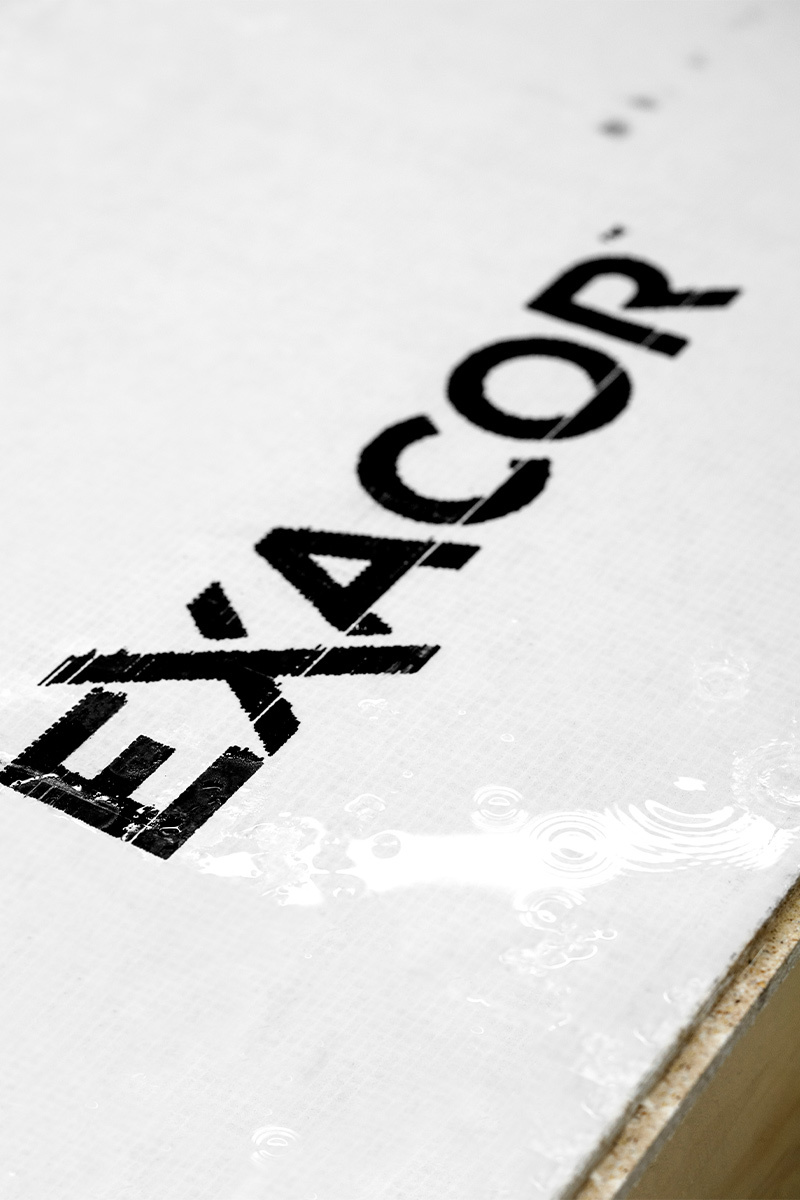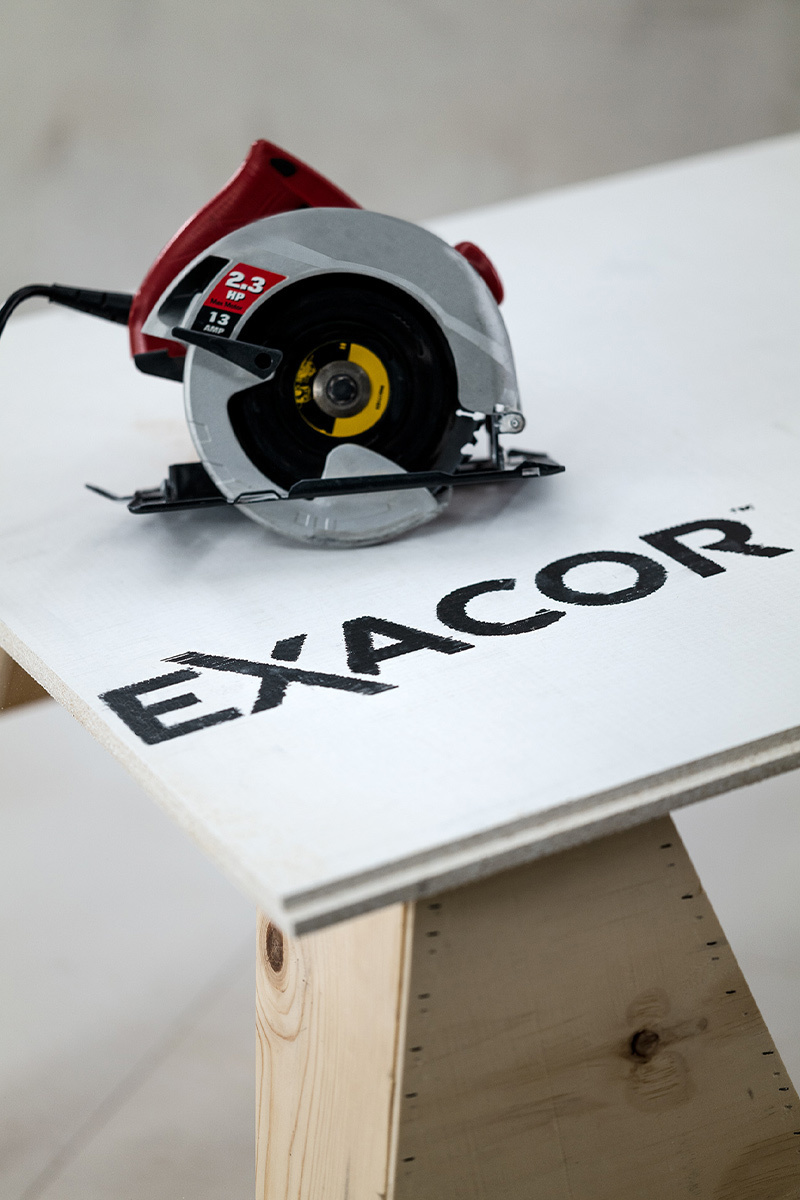 What's the difference between EXACOR MgO boards and gypsum underlayment?

Perhaps the greatest difference between EXACOR MgO boards and gypsum underlayment is the impact on the construction process through time.
To install gypsum underlayment, an additional specialty subcontractor/crew is required. This typically occurs after all framing is complete and the building is dried in from exterior weather. Self-leveling underlayment products typically takes several days under ideal conditions for curing, which can mean limited work can be performed during that time. This is exacerbated by unfavorable conditions of heat, high humidity, or cold temperatures that can cause longer delays and, perhaps, added expense to keep the temperature within the optimum curing range. In contrast, MgO panels are installed as a finished product by framing crews as they are installing the subfloor, saving time in the overall schedule compared to the additional trade, potential scheduling headaches and cure time associated with gypsum underlayment installations.
Learn More About EXACOR MgO Panels
MgO panels offer multifamily builders a time-saving, high-performance material for fire and sound rating. However, not all panels are equal. Made of MgO and an integrated mesh core, EXACOR™ panels are designed for structural performance and fire resistant needs, making them a streamlined solution for a smooth, structural base for floor coverings that can eliminate the need for gypsum underlayment. Discover more from EXACOR here.