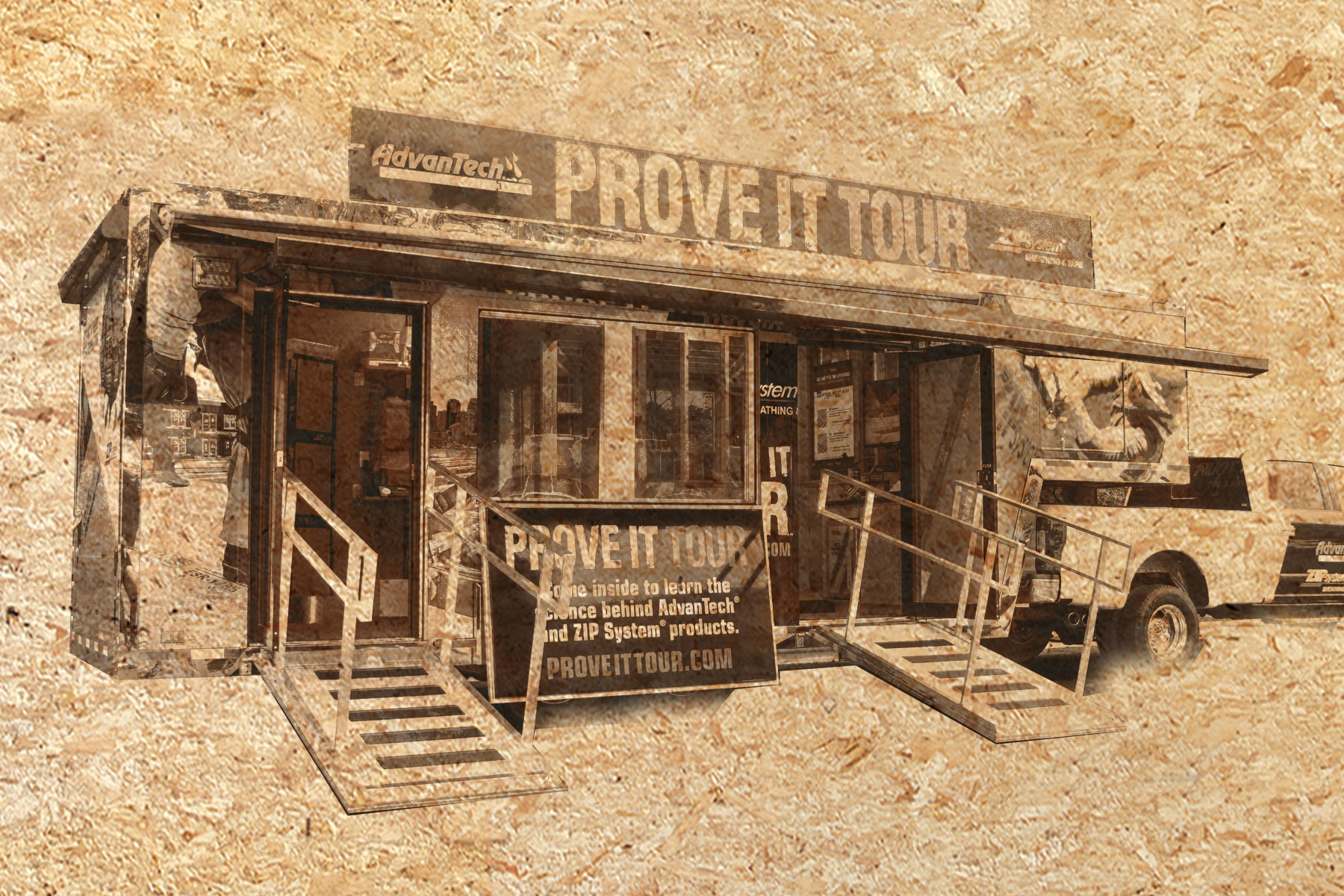 Empowerment: Marketing Creates New Channels to Reach Dealers, Builders
3 Min Read May 22, 2018
Marketing's first job is to create demand, which is why Huber Engineered Woods aligns its business strategy with its end-user strategy and invests time and resources to understand the needs of the market and the jobsite.
"The marketing communications side of our business is the innovative part that no one expects," said Charlie Robinson, vice president of marketing for Huber Engineered Woods, maker of AdvanTech® subflooring. "Our listening and analytic practices provide insights into who our customers are and who their customers are and how to reach them in a way that is meaningful to the most likely person who will benefit from the product promise.
"Not everyone will be a customer, and we accept that," he added. "We consistently deliver on our business promise to our customers, and I hope our partners believe that we are their best industry partner."

As part of its marketing programs, Huber Engineered Woods uses qualitative and quantitative research to develop deep insights into its customers and their purchasing habits. This results, Robinson said, in highly targeted campaigns that reach the right audience and, ultimately, deliver results.

We consistently deliver on our business promise to our customers, and I hope our partners believe that we are their best industry partner.
"Our marketing approach has evolved not only in where we provide product information, but also in how we help connect interested builders to our dealer partners, technical service teams and local sales representatives," Robinson said, "The company's approach to marketing strives to blur the barriers between our departments, allowing us to provide a frictionless experience for our end users."
A hallmark of the company's marketing programs is an emphasis on raising product awareness. The contemporary branding communications approach includes innovative ways to introduce builders to Huber products from new digital channels and social media to experiential tactics and sales incentives. For example, first-time product users can take advantage of rebates, while newer tactics such as the Prove It™ Tour provide more than 500 on-site, hands-on product demonstration experiences at lumberyard locations each year. The company has also seen great traction in its social media presence, garnering over 3,000 followers on Instagram in its first three months.
"Our strategic marketing programs stand out because we are most interested in who our target end user is and what our customers' needs are," he said.
At Huber Engineered Woods, Marketing not only covers national and regional advertising, PR, content marketing and events to promote its suite of products, but also a dedicated Customer Marketing team within its Marketing Communications Department.
"Our customer marketing efforts operate like an in-house agency with the ability to help both dealers and builders create customized co-branded campaigns to mutually promote our products and their business," Robinson said. "We're pleased to be a nimble team with ability to respond, predict and even course correct, if needed, to best serve the evolving landscape of our industry."
To learn more about how Huber Engineered Woods' marketing programs extend from the sales floor to the jobsite, including how your business can become part of the AdvanTech® subflooring story, contact your regional sales manager.