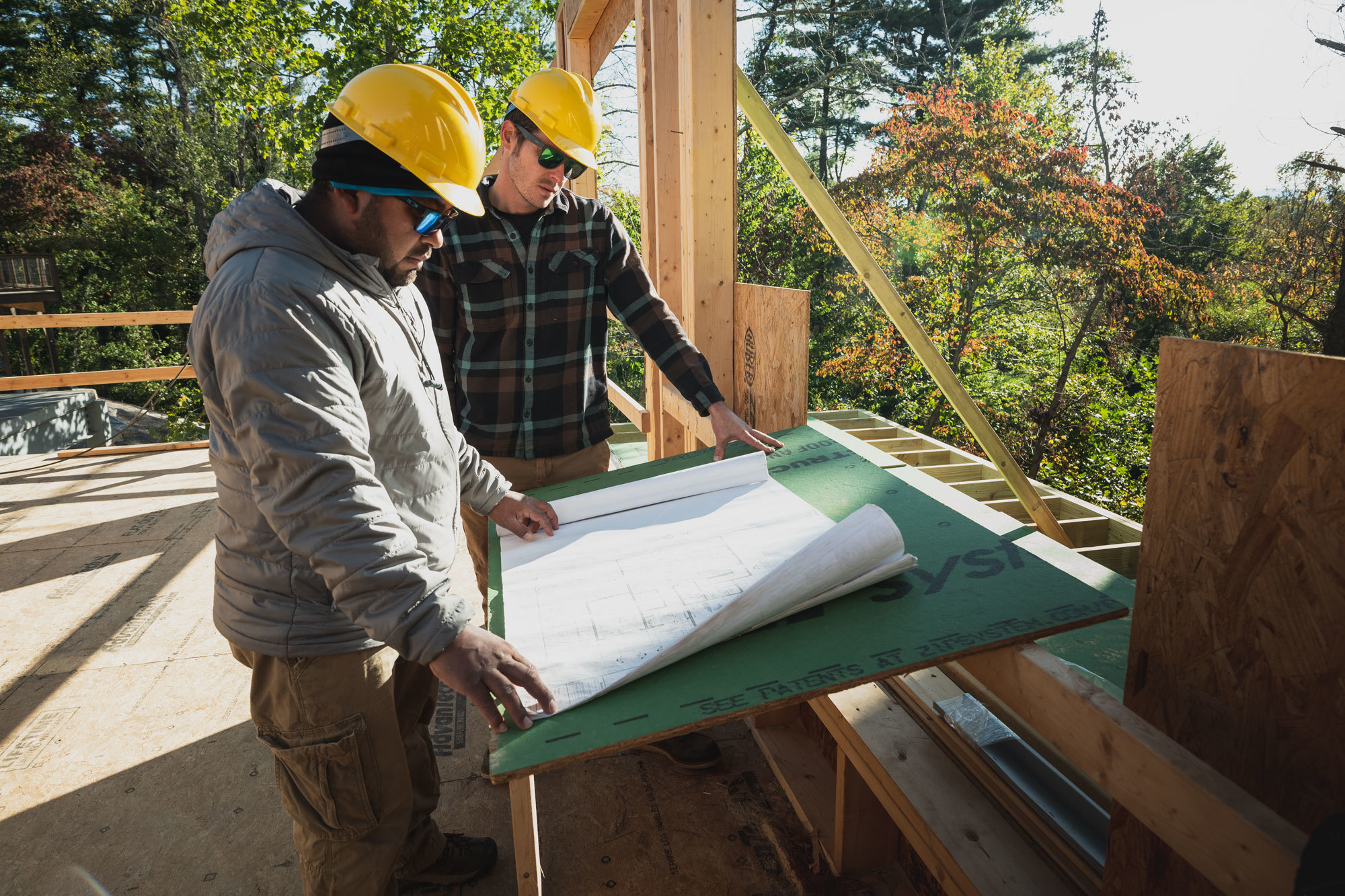 Builder's Adaptive Spirit Breeds Homebuilding Success
2 Min Read May 8, 2020
Bob Koplos has always been active and energetic, but after he was hit by an out-of-control car in front of his home, he focused that energy into deliberate action, starting his own business, Steel Root Builders, in Asheville, NC.
"The first thing I did was wiggle my toes," Bob said about the moments after the car struck him. "My leg was broken, but I was actually kind of excited that I wasn't paralyzed."
A Texas native, Bob journeyed to North Carolina to attend Warren Wilson College, where he deepened his woodworking craftsmanship.
"Being a builder means I'm always on the go," Bob said. "There's an ever-changing aspect to the job, so you have to adapt to creating at any given moment in time."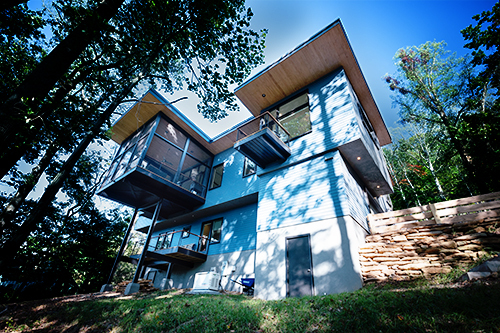 After school, he joined a green construction crew in Asheville. The accident happened during the time he worked with that crew.
He moved into project management while healing. Over the next few years, realized he needed more than working for someone else could offer. He sought the opportunity to grow his business management skills, while finding more space to create in his own way. His company, Steel Root Builders, now serves the greater Asheville area and specializes in mostly modern, energy-efficient homes.
The mountainous landscape offers additional challenges for homebuilding, whether on a steep slope or in a heavily wooded area.
AdvanTech® subflooring helps us ensure that quality and durability are maintained throughout the process.
"AdvanTech® subflooring helps us ensure that quality and durability are maintained throughout the process," Bob said about building custom homes on rugged terrain. "I want to keep the tried-and-true elements of the build, like a good subfloor assembly, in place, so we can adapt the rest of our process around every unique project and deliver a product that is durable, beautiful and lasts a long time."
From fine art to craft beer to custom homes, Asheville is a maker's town. Surrounded by mountains, Bob says the natural beauty of the landscape is both inspiring and motivating for creativity. His injury helped him channel that inspiration into a resilient spirit and a new business venture.
"The accident helped me create a work ethic and desire to get the most out of what I have in front of me every single day."
Learn more about Bob's story by watching his episode of "Bring your A-Game" on Youtube now.