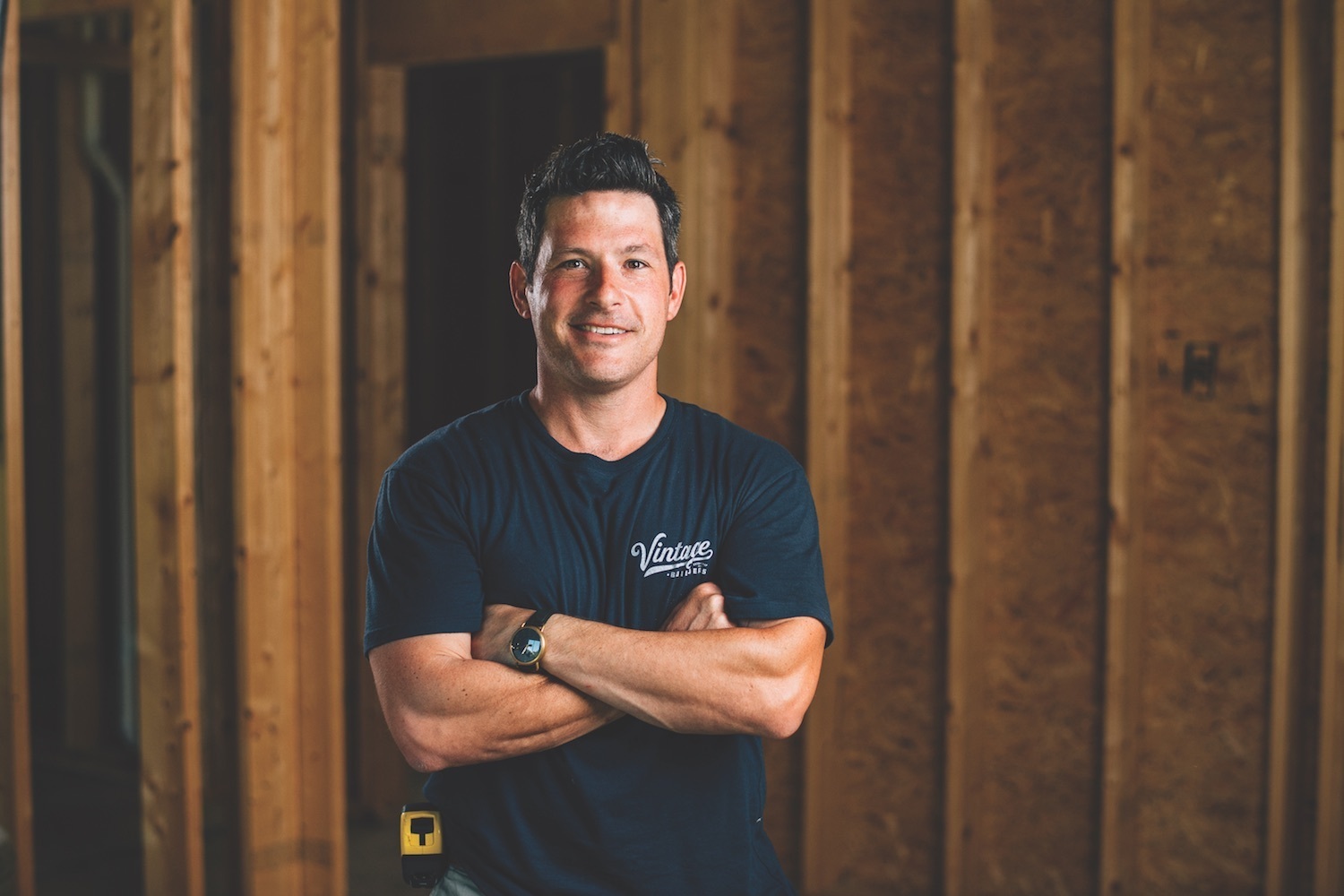 Why I Choose ZIP System® Sheathing and Tape for Quick Rough Dry-In
5 Min Read August 17, 2018
As builders working in New England, we have a joke: Don't like the weather? Wait 30 minutes and it will change.
But seriously, the building industry has its challenges, and I believe the biggest and most common challenge between remodelers, custom builders and spec builders alike is getting a weathertight shell. I can't remember how, or when exactly, we started using ZIP System® sheathing and tape, but I do know that because of its weatherproof durability and time-saving application, I never looked back once we did.
Here's a good example of why: Back when we used to "pop" the top off single-story Cape-style homes to create a two-story Colonial, it'd be a mad race to demo the roof system and frame wall and then install a weathertight shell.
To add to the challenge, 85 percent of the time the first level of these homes still contained all the client's belongings and even the clients themselves. We would watch the weather like a hawk, waiting until we had a five- to eight-day window of clear weather to pull the roof off the home.
But, of course, this never stopped Mother Nature from splashing a rain shower on us at 7 p.m. on a Friday. If we didn't wait for a clear weather window, we risked water damage to the client's goods. If we waited for the window, we risked holding the budget for the job. But financially, we couldn't just wait a month for clear weather — no budget or cash flow system would allow it.

ZIP System® roof sheathing creates a weathertight roof in one process.
What if we could complete the process faster? What if we could finish on Thursday, a full 24 hours sooner than that surprise rain shower, eliminate the potential damages to the client's property and, more important for us, limit the potential damages to our reputation? ZIP System sheathing and tape gave us the ability to hack the system that was forever our norm.
Why a Fast Rough Dry-In Is Important
For the general contractor whose crew completes the demo, frame, trim, roofing and window set, ZIP System® roof sheathing creates a weathertight roof in one process. This has two benefits:
Instead of pulling a $180 tarp over the roof for the evening and pulling it off the next morning, you get to move right to window set. This is a huge time-saver.
You're not rushing. You're setting windows while another crew member tapes and rolls the roof. Then, the next morning, you are comfortably completing the roofing. In the end, the client and their neighbors are amazed by how quickly it came together, and you don't have to worry about callbacks. Rather than chasing leaks through a tarp on a Friday night, trying to reassure the client it's normal, and then using excess manpower to fix it, you're completing the job faster and with fewer issues. That's the goal. It's a no-brainer.
Today, we've moved on from remodeling the Cape-style homes to building custom homes. However, the initial philosophy is the same. Water is still the devil in construction, but it's in different details now. We typically have a weekly client meeting during the rough frame stage, and if it rains and we don't have weather protection, we're walking the client around puddles continuously reminding them it will not affect the final product of their home. We still need a weathertight shell as soon as possible.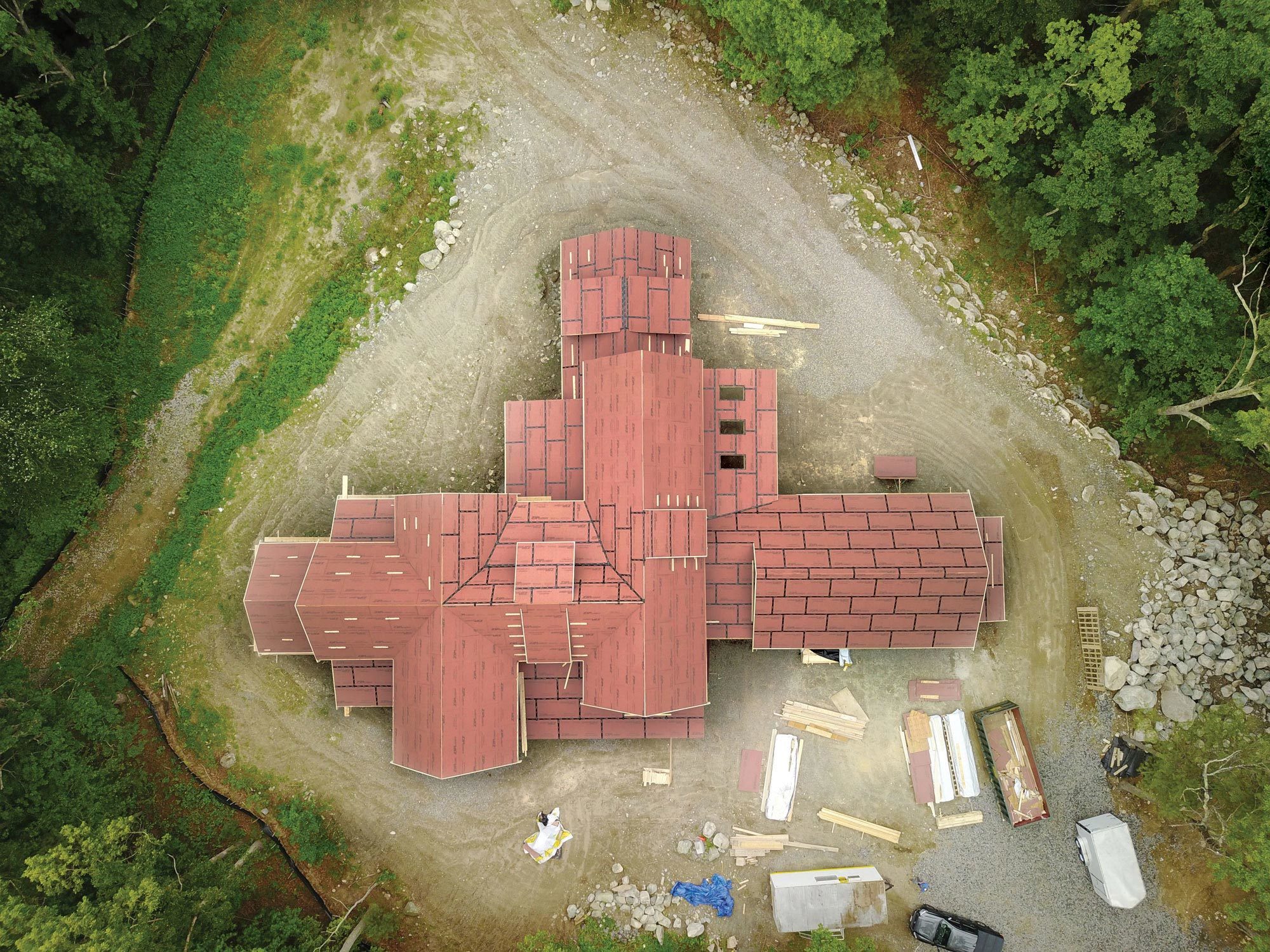 Example of How We Maintain Building Schedules
Now, let's break down a schedule example of the overlap and the install of ZIP System sheathing and tape on a new build.
June 10: The frame crew is the only crew on-site and they are finishing the roof framing and about to start sheathing.
June 11: The crew sheaths the roof with 5/8" sheathing butting the joints with no H-clips because we are running roof rafters 16" OC. (If you're running trusses at 20" or 24" OC, you will need to either install H-clips between sheets or use tongue and groove.) Now, the crew is pulling around ropes from their harnesses to tape and roll the seams of the sheathing and valleys, which instantly gives the build a weathertight roof.
June 12–13: The framing crew leaves to complete roof trim and window set, and at the same moment, your rough mechanicals have started on the interior.
June 14–15: The roofing crew has arrived to apply ice and water to valley, cheek walls and first 3–6' up from fascia, and shingles start being applied. The framing crew is trimming windows, corner boards and the water table. Plumbing, electrical and HVAC are on day three, when normally they can't start until June 16, giving them a four-day advantage. In my eyes, this four-day process could be five to seven in a heartbeat if snow or rain are in play.
To be clear, I'm not trying to cut days for the sake of speed alone. I feel the only time you can gain on your construction schedule to create contingency and flow is in the excavations and rough framing/mechanical stage. The difficult part is doing it without sacrificing quality.
What I've defined above didn't change the process and didn't cut corners. Instead, it's a mechanical approach with the same use of manpower in a more efficient way, which gives you the ability to overlap trades in different areas on the site. That's the trick, and ZIP System sheathing and tape gives us the ability to pull it off.
Saving time at this stage is priceless because you would pay any amount of money for one or two extra days in the millwork or mechanical stage. With this method, you can add four more days into the bank for later in the process.
I hope this tip and explanation helps, and I wish you guys the best in the battle of framing homes and additions all across the USA, Canada and beyond.