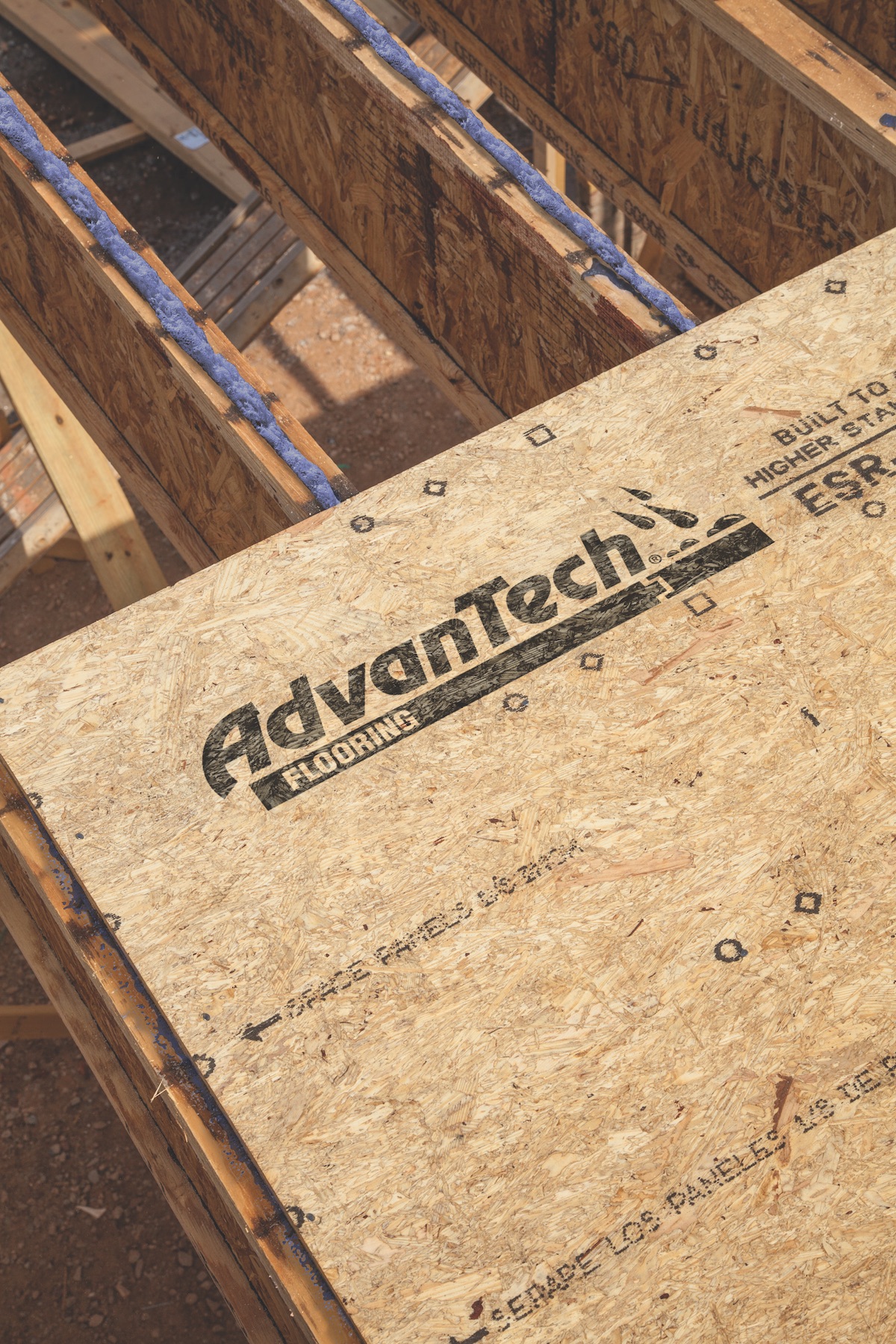 Southeast Builder Sees Value in Subfloor Moisture Resistance
2 Min Read August 9, 2018
Twenty years after revolutionizing the building industry, AdvanTech® subflooring is still changing the way teams build. For one custom builder in Florida, an afternoon rainstorm and an errant piece of subfloor provided an impromptu testing ground that reaffirmed change can be good.
Dostie Homes has been providing Floridians with luxury homes since 1958. Today Chris and Rick Dostie, whose grandfather started the business, marry high construction standards with personal service to ensure their customers can create the home of their dreams. This same demand for quality led Chris to make the switch to AdvanTech subflooring.
Soon after the switch, a Dostie home was exposed to a particularly heavy Florida rainstorm before the house had been dried in. During a post-rain walk-through, the construction team quickly saw that one piece of subflooring didn't hold up to the moisture. To Chris' surprise, his framer had accidentally installed one sheet of another subfloor brand, and it was that single piece that couldn't stand up to the rain. The remaining panels — all AdvanTech® panels — were in great condition. Chris says he doesn't worry about the Florida rain anymore, or the life of the subflooring in the homes he builds, thanks to this real-time testing ground that proved AdvanTech subflooring was a product he and his customers could trust.
They don't build them like they used to, and we should be glad of that fact.
"It's cliché, but so many people want to look at new homes today and say, 'They don't build them like they used to,'" Dostie said. "It's true. They don't build them like they used to, and we should be glad of that fact. A lot of the products we have available to us today are far superior to products that we used 10, 15, 50 years ago."
AdvanTech subflooring is a brand builders trust to protect jobs against sanding delays. And now with AdvanTech™ subfloor adhesive, builders can protect their job against squeaky floor callbacks and delays.
Visit AdvanTechQuiet.com to learn more.