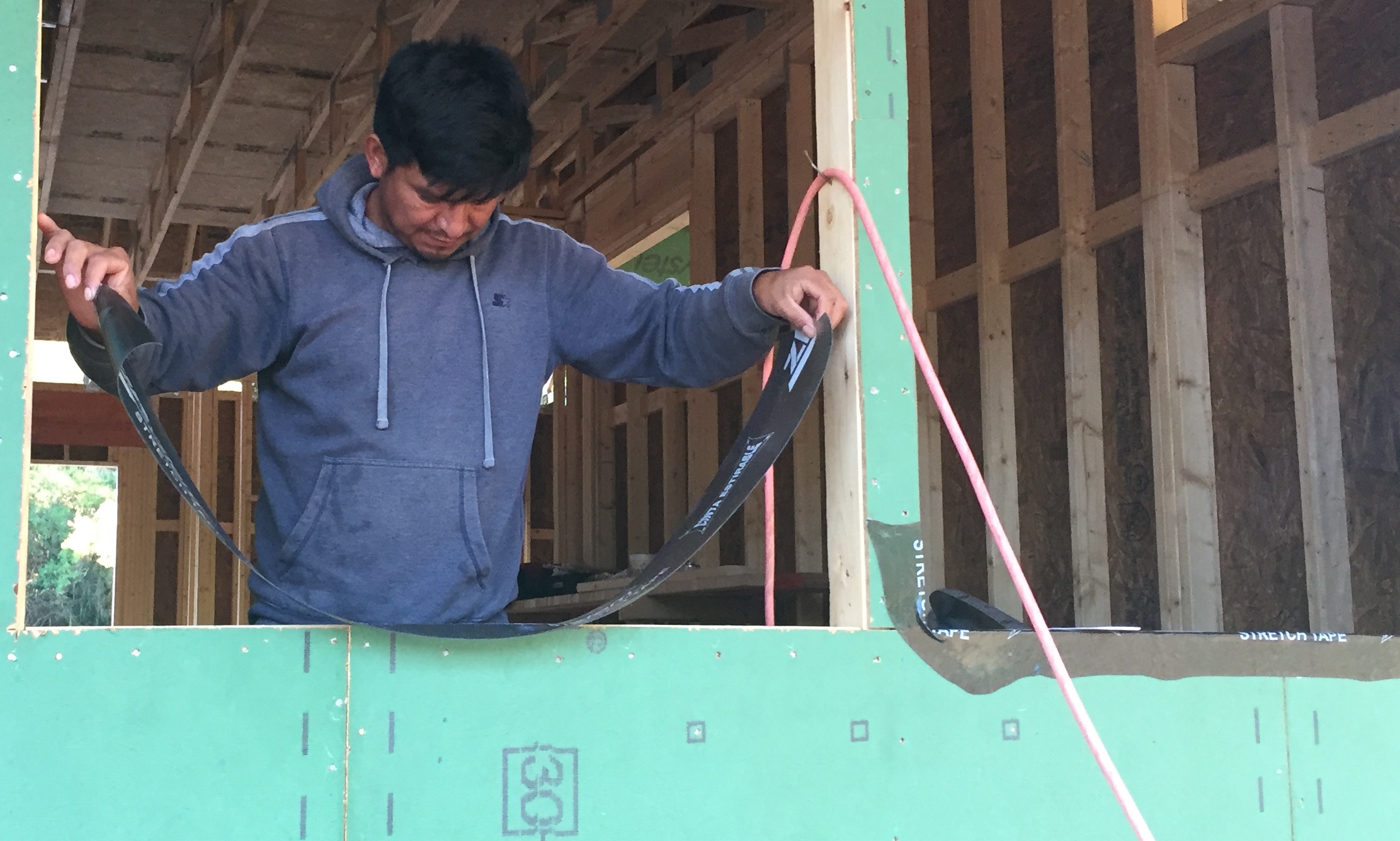 Go Big or Go Home: How a Florida Builder Creates Quality Homes
4 Min Read August 28, 2017
At GBGH Construction, every project is done to the fullest. Whether residential or commercial, the Tallahassee-based company has put its all into every build and remodel they've completed in their 20 years.
"Like our name says, we go big or go home," said Matt McHaffie, owner of GBGH Construction. "We shoot for the stars by using the highest quality, best materials we can to create the sturdiest, most efficient structure possible."
McHaffie is building a modern, 24-home subdivision made with ZIP System® sheathing and tape products, the first of its kind in Tallahassee.
Thoughtfully designed, masterfully planned.
"This is my first residential development," McHaffie said. "Many of the housing developments I have seen in this area are very traditional, and I wanted to build something with a modern style. Working with Architects Lewis + Whitlock, we headed in the direction of a master planned community as opposed to a typical development with empty and unplanned lots for sale."
McHaffie started by assembling a 12.5-acre parcel of land and determining the home density. Then he reached out to engineers and architects to collaborate on design and materials.
"While working with ALW we pushed for something different, not the same look that everyone else is using," McHaffie said. "We worked together to craft a vision for modern-style homes in a master-planned community that will have a unified aesthetic and flow. I haven't seen anything in the area or region similar to this."
In Tallahassee, most developments adhere to the typical Southern style featuring a brick façade, gables, columns and a garage. McHaffie wanted to pursue design trends gaining momentum in cities like Atlanta, Houston and Nashville, where houses are trending toward a boxier, modern style with an emphasis on quality building products and energy efficiency.
Modern is more than mid-century and minimalist.
"Modern style doesn't just speak to design, but also to materials used and their impact on the energy efficiency of the home," McHaffie said. "Our houses will use carports instead of garages, and we're getting rid of big attics that waste energy. We are also offering metal roofs, which are higher quality and longer lasting than a standard asphalt and shingle roof, and energy-efficient windows. We are paying more attention to what the house is built with rather than solely focusing on what it looks like. I never want to meet the minimum requirements for building standards; I want to use the best materials available to make the best home possible."
That's why McHaffie made the decision to use only ZIP System products for this development.
A system that offers ease, efficiency and peace of mind.
"I'd seen advertisements for ZIP System sheathing and tape for years, but never got any information other than what I saw in magazines," McHaffie said. "I knew all about it as far as marketing goes, but I didn't fully understand what it does, how it operates, and the extensive benefits it offers builders and homeowners."
Once McHaffie realized the time and energy savings ZIP System products could provide his modern, efficient homes, he made the switch.
"We look first and foremost at quality," McHaffie said. "With ZIP System sheathing and tape, I may be spending more upfront, but I know I'm getting a better end product. Many builders look for the best price without considering quality, but spending a little more for a better product is worth it. Let's say I spend $3,000 on sheathing for a house that costs $300,000. That's only one percent of the total build. That's so little and so worth it, especially considering the 180-day exposure guarantee and efficient taping method ZIP System products offers."
ZIP System sheathing and tape is the new standard.
While McHaffie has embraced the benefits of ZIP System sheathing and tape, he knows it isn't the standard — yet.
"A lot of builders don't want to change, but that's not the future," McHaffie said. "You have to change and keep up with technology. Huber Engineered Woods has the technology to benefit both homebuyers and builders who are concerned with the lifetime quality of a product. But right now, many builders don't understand that they could invest just one-to-two percent more on their home to get a 30-year warranty on sheathing with a built-in water and air barrier for a better-quality house. In less than five years, this should be the new standard in construction sheathing and decking products. GBGH certainly has made it very clear that ZIP System sheathing and tape and AdvanTech® subfloor are priority for any of our projects."
To discover more about ZIP System sheathing and tape, visit ZIPRevolution.com.