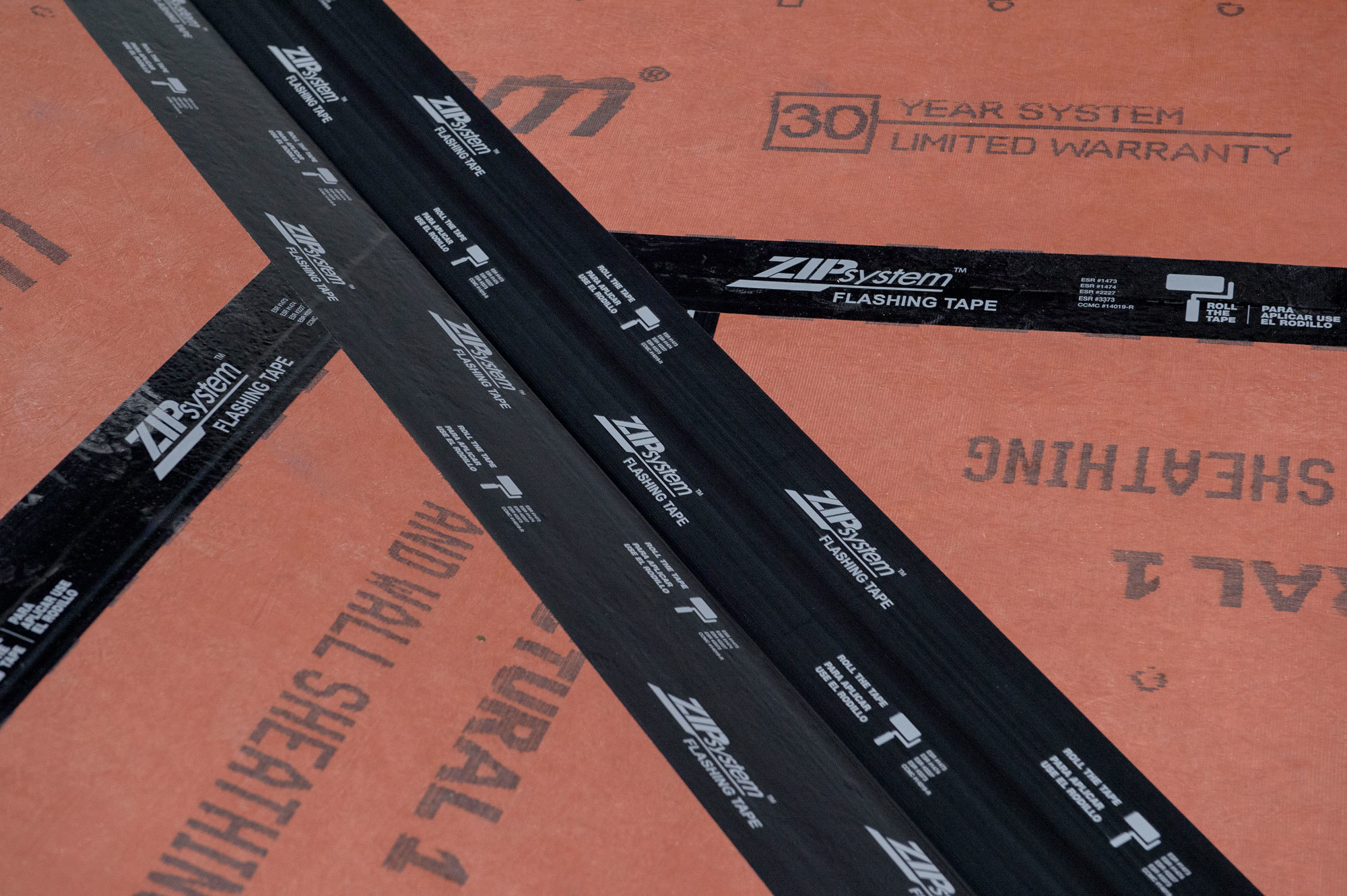 Fighting Moisture During Renovation and Restoration
3 Min Read June 4, 2019
When it comes to renovation and restoration projects, there's a challenging balance to achieve between old and new. Older homes provide distinctive charm and character but can be difficult to integrate with today's building practices.
Paul Patera, a Long Island-based builder, found ZIP System sheathing and tape to be a useful solution for both renovation and restoration projects. Since 2012, the unique needs of his jobsites have been met and exceeded by the high-performance standards of ZIP System products.
ZIP System products have become my go-to because they streamline the build process.
"ZIP System products have become my go-to because they streamline the build process. I use the sheathing, tape and the roof system without any issues," said Patera. "I'm doing a lot of work on older homes in the eastern end of Long Island and regular plywood and housewrap just doesn't have the moisture protection needed for the climate."
During the winter months, Long Island receives substantial snowfall in addition to harsh winter storms. The unparalleled protection of ZIP System sheathing and tape is especially useful in restoration applications to seal transitions between substrates.
"The tape is so strong, I can apply it to different substrates – even those that aren't ZIP System sheathing," said Patera. "It's great for projects where we're building an addition onto an existing home. In the context of 100-year-old home restoration, this is ideal because you want to maintain as much of the original construction as possible."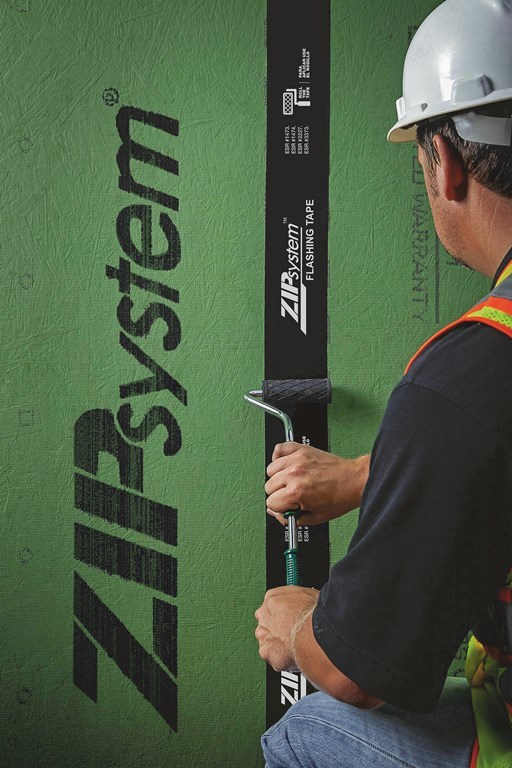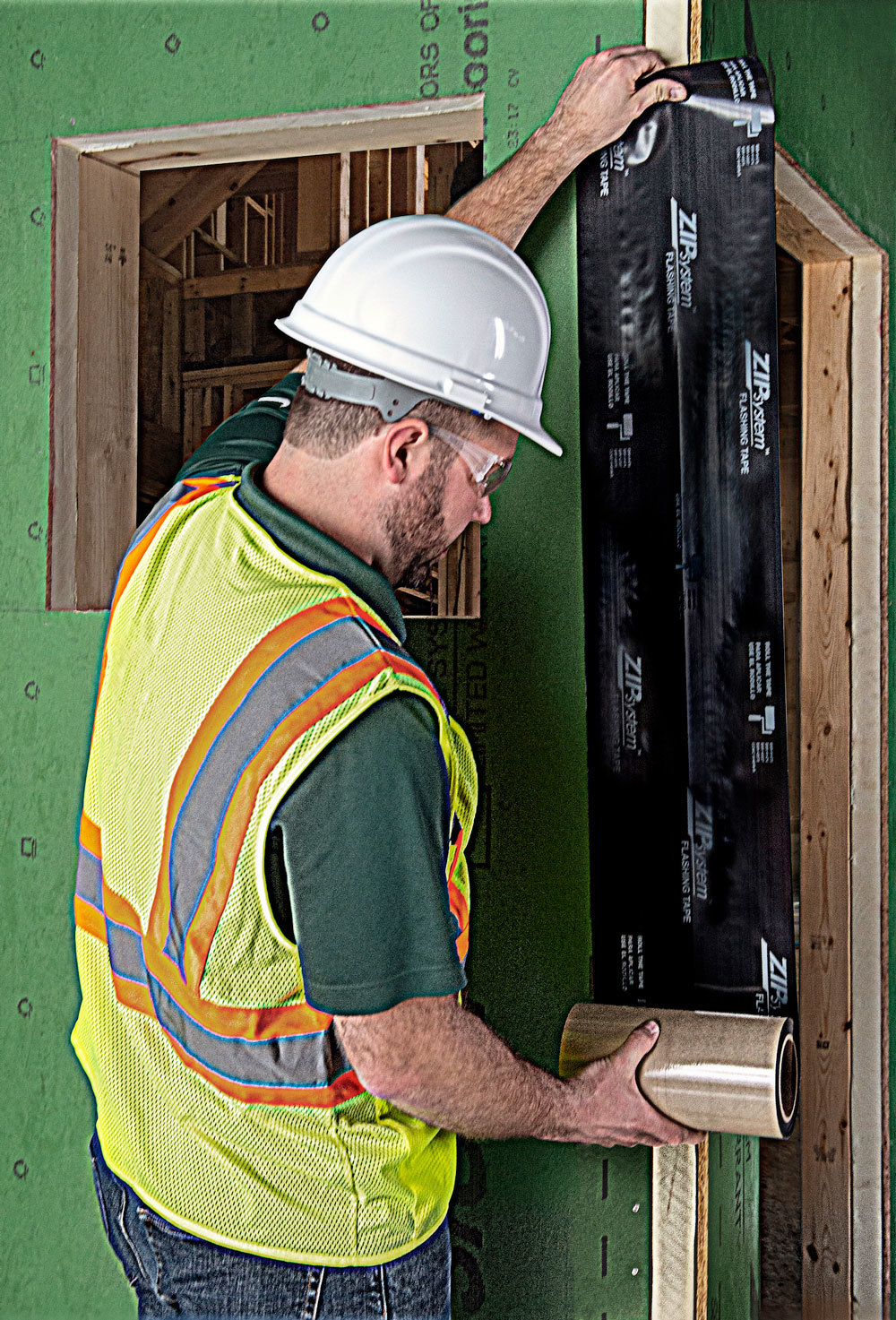 Patera often finds himself replacing windows in older homes. He credits the strength and durability of ZIP System sealing solutions for helping him create a continuous water barrier around these vulnerable window openings, to help keep water out in the long run.
"If a client asks me to swap out a 20-window house, I go straight to the truck and pull out the ZIP System stretch tape," said Patera. "When you remove older windows, you see a lot of failure with traditional housewrap and tape in terms of water intrusion around the opening. It's not abnormal for many of these homes to have mismatched surfaces and small gaps that have opened up over time. ZIP System™ stretch tape allows me to achieve a tight seal where I need it during restoration."
From window replacements and tricky transitions to roof replacement and new construction, Patera has found a solution for the many challenges that are specific to renovations of an older home with ZIP System® building enclosures.
To learn more about how ZIP System products can revolutionize your jobsite, visit ZIPRevolution.com.