The Pursuit of Next: Huber Engineered Woods in 2022
CHARLOTTE, N.C. (February 8, 2022) – Leading building products pioneer Huber Engineered Woods (HEW) built its business solving design and construction challenges by reimagining installation and assembly design. Innovations such as ZIP System® sheathing and tape and AdvanTech™ subfloor adhesive directly responded to the industry's desire to push efficiency and high-performance building forward. Through a relentless quest dedicated to innovating and testing product explorations, HEW is in the pursuit of the next solution to help build better.
Rooted in the responsibility to listen and respond to on-the-job needs of construction professionals, HEW utilizes a disciplined approach to product development. This process led to new product categories such as high-performance engineered wood panels introduced with AdvanTech® subflooring in 1997. Before AdvanTech, subflooring choices were limited to plywood and commodity-oriented strand board (OSB). AdvanTech subflooring brought a premium option that balanced strength, durability and moisture resistance in an engineered wood panel.
In the early 2000's, HEW introduced integrated sheathing and flashing systems for roof and wall assemblies with ZIP System® sheathing and tape. Streamlining air sealing and bulk water management with an easy-to-install panel and tape system revolutionized building enclosures. In recent years, HEW continued to expand its problem-solving offerings including ZIP System™ stretch tape, R-sheathing and vapor permeable tape, as well as AdvanTech™ subfloor adhesive backed by a Squeak-Free Guarantee[1]. In 2021, HEW launched EXACOR™ MgO panels, a new brand for subflooring and underlayment assemblies that offers a streamlined solution for strength, fire resistance2 and sound performance especially for multifamily construction.
At the 2022 International Builders' Show (IBS), HEW continues to deliver on its commitment to the pursuit of the next building revolution with new product reveals.
"We're constantly searching for a solution that makes the next build better. We're in the pursuit of 'what's next,'" said Vice President of R&D/Innovation Tim Romans. "By deconstructing needs during design and construction of today's forward-thinking builds, we're continuously pursuing product development that improves installation time, quality and sustainability."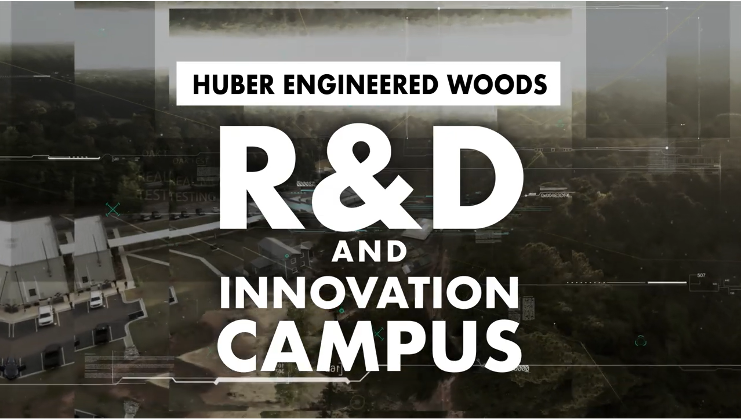 What's Next in ZIP System™ Building Enclosures
In early 2022, HEW expanded its line of ZIP System™ Roof Assembly products with the introduction of ZIP System™ peel and stick underlayment. Applied as a self-adhered waterproofing roof underlayment, it helps prevent water intrusion due to ice dams or wind-driven rain. When installed in combination with ZIP System sheathing and tape, a Leak-Free Guarantee is available for registered projects3. Full warranty, installation and project registration requirement details can be found at LeakFreeGuarantee.co.

What's Next in AdvanTech® Subflooring Assemblies
Trusted for 25 years, the AdvanTech brand introduces its newest innovation AdvanTech X-Factor® panels. A new class of premium subflooring, AdvanTech X-Factor features a fade-resistant, water-shedding surface on a high-performance engineered wood panel. With expanding availability in the Eastern United States in 2022, building teams will enjoy the enduring premium look provided by the unique gold surface. This built-in protective top layer takes the moisture-resistance expected from an AdvanTech® panel to the next level and pairs with AdvanTech™ subfloor adhesive for a Squeak-Free Guarantee1. Unlike commodity OSB and plywood panels that can show flaking, delamination or discoloration from exposure to daily jobsite stress, AdvanTech X-Factor protects the panel surface quality and appearance. The unique, built-in top layer provides a distinctively smooth, consistent, premium subfloor surface that is marker-friendly and easy to clean. For more information, visit AdvanTechXFactor.com.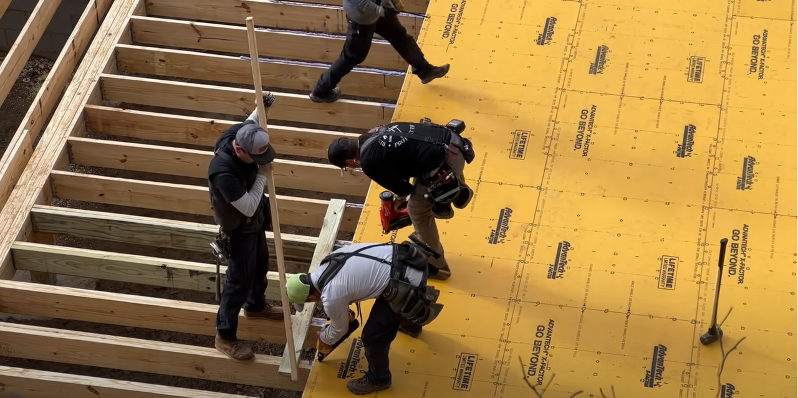 What's Next in EXACOR™ MgO panels
EXACOR™ MgO Panels now include wall sheathing products, marking a major addition to HEW's fire-rated assembly offerings2. An alternative to traditional gypsum panels, EXACOR wall sheathing can provide a streamlined approach to achieving a 2-hour fire- rated exterior wall assembly for Type III construction projects by reducing the number of product layers required by many common 2-hour wall assemblies. For trusted product consistency, EXACOR panels are manufactured under a quality control program with inspections by ICC-ES and Underwriters Laboratory (UL) to ensure consistent product performance. EXACOR wall sheathing is designed to strike a useful balance of fire-resistance and structural integrity, making it a suitable alternative to both gypsum panels and fire-treated wood products. For more information, visit Exacor.com.
1 Limitations and restrictions apply. See SqueakFreeGuarantee.com.
2 EXACOR panels may be used in specific published fire-resistant-rated assemblies as tested in accordance with ASTM E119/ANSI UL 263. Follow published fire-resistances-rated assembly requirements and consult local building codes and designer of record for fire-resistant design requirements.

3 Registration Required. Leak-Free Guarantee applies only when using a ZIP System Roof Assembly. See LeakFreeGuarantee.co for details and the definition of a ZIP System Roof Assembly.

###
About ZIP System™ Building Enclosures
Throughout history, home construction has been shaped by two forces: water and air. In the early 2000s, Huber Engineered Woods set out to develop an innovative approach to building envelopes; one that offered durable structural performance combined with moisture and air protection in an easy-to-install sheathing system. The result was ZIP System sheathing and tape, with built-in water-resistive and air barriers for roof and wall assemblies. Today the full line of ZIP System™ Building Enclosure products includes a wide range of integrated sheathing and flashing solutions. Roof and wall panels easily install with tapes and liquid flashing in a myriad of combinations to allow teams to have the right products, doing the right job, the right way the first time to help meet their building envelope needs.
About AdvanTech® Subflooring Assembly Products
For AdvanTech subflooring, the pursuit of the next best solution always starts with durability. AdvanTech is a brand name synonymous with the ability to stand up to the toughest jobsite conditions. Engineered to bring strength, moisture resistance and peace of mind into every build, AdvanTech subfloor assemblies are counted on to help prevent costly callbacks and re-work delays due to swelling, cupping and delamination. The high wood density and advanced resins technology of AdvanTech products help ensure floor fasteners are held in place, helping to reduce nail pops and floor squeaks. In fact, when used together, AdvanTech subflooring and subfloor adhesive provide a bond so strong it's backed by a Squeak-Free Guarantee.1
About EXACOR™ MgO Panels
Huber Engineered Woods' latest offering, EXACOR™ Magnesium oxide (MgO) panels offer next-level protection for a build. These cementitious panels provide a streamlined solution for strength, fire resistance3 and sound performance. EXACOR structural panels – primarily made of inorganic materials reinforced with layers of glass fiber mesh – offer a new way to achieve fire resistance and acoustical performance in multifamily and light commercial builds. EXACOR products can be used in flooring applications as both an underlayment over traditional OSB or plywood and as a subfloor, with assemblies that can meet or exceed code minimums for STC/IIC ratings for dwelling separations. In floor applications, EXACOR offers structural durability, can easily be installed by framers and can eliminate the need for an additional subcontractor to pour the self-leveling gypsum underlayment commonly used in multifamily and light commercial flooring assemblies.