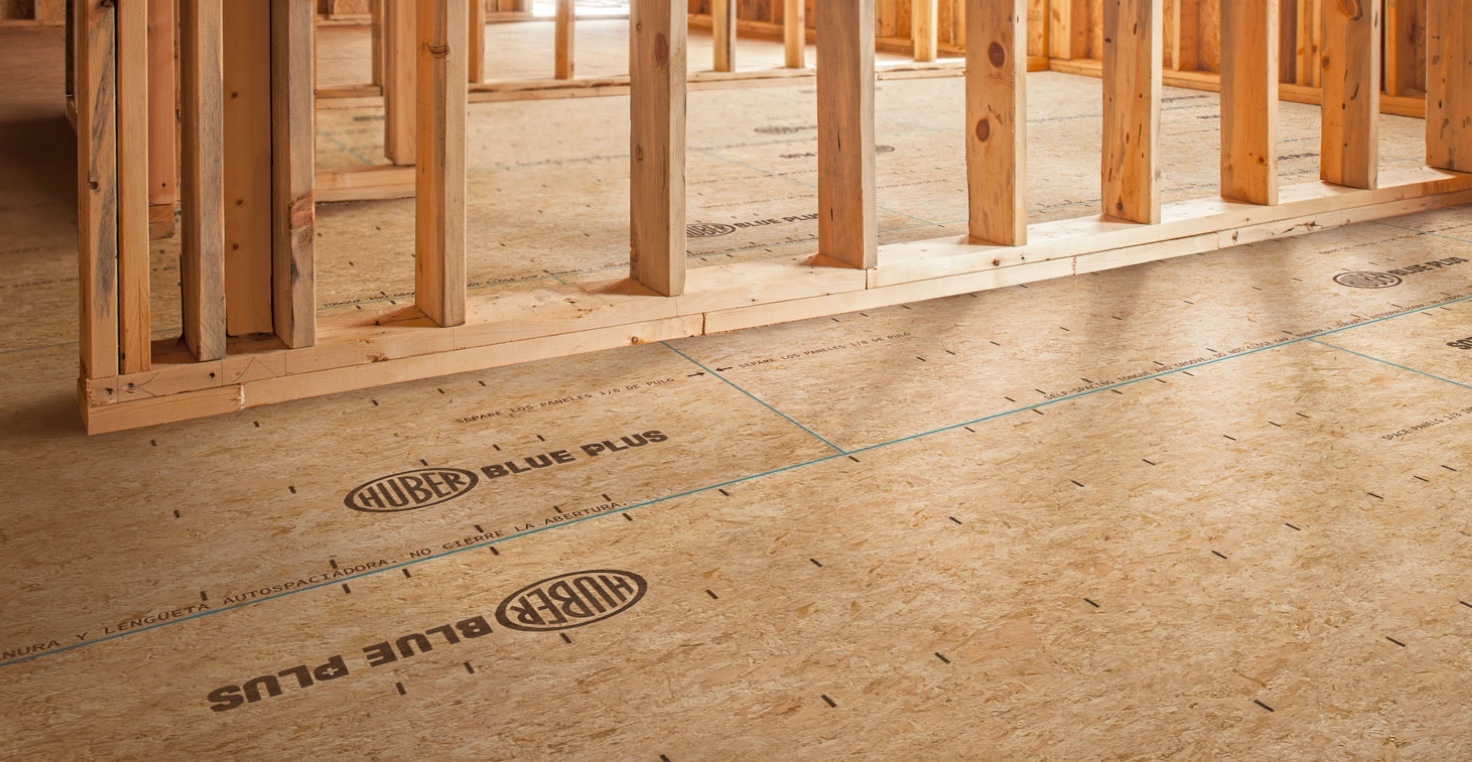 Huber Blue Plus®
Huber Blue Plus OSB flooring is a superior alternative for the builder who uses commodity panels. You can upgrade to a product backed by a no sanding guarantee while offering your customers an extended warranty[1].
Why It Works
Outperforms commodity panels, guaranteed.
200-Day No Sanding Guarantee

Our enhanced weatherability is backed by 200-day no sanding guarantee[1].

Enhanced Weatherability

Added moisture protection helps to reduce warping, buckling and sagging.

No Core Voids or Knotholes

Consistent product quality and uniformity means no low-density pockets, core voids or defects, providing increased yields and better assemblies.

Structural Integrity

Strength and stiffness for flatter, more stable flooring applications.

50-Year Limited Warranty

Backed by a 50-year limited warranty[1] and a brand you can trust.
Panel Thickness
Panel Thickness
Panel Count
Edge
Shipment Information
23/32 Panel
4' × 8'
80
Tongue and Groove (net face width is 47-1/2" on tongue and groove panels)
-45 Pieces Per Unit

-13 Unites Per Full Truckload