Introducing Magnesium Oxide (MgO): The panel that's changing the design-build of multifamily structures.
01 EXACOR Product Applications
One Board. Zero Hassle.
02 What Is MgO
Magnesium oxide (MgO) offers simple strength and streamlined installation for a building panel with exceptional workability.
MgO panels are made primarily from MgO and added compounds and are similar to a cement panel product. When the MgO products are formed, a controlled chemical reaction takes place that allows the boards to become solid. The result is a streamlined solution for meeting your sound, fire and strength requirements. No wet layer. No curing time.
Speed & Ease of Installation

Installs with just a single trade and without the need for gypsum underlayment.

Sound Absorption

Can help achieve sound ratings when used as a part of a STC/IIC-tested floor/ceiling assembly.

Fire Resistance[1]

Provides fire resistance as part of a floor/ceiling assembly.

Dimensional Stability

Withstands exposure to moisture and does not warp, expand, cup or delaminate like other (wood) panels do.

Inherent Strength

Contains a proprietary layered mesh reinforcement for added structural value.

Quality Assurance

Manufactured in a quality-controlled environment audited by NTA and UL to maintain consistency.

Optimize Material & Labor Costs

High-performing and time-saving material that can help reduce materials and trades needed to install.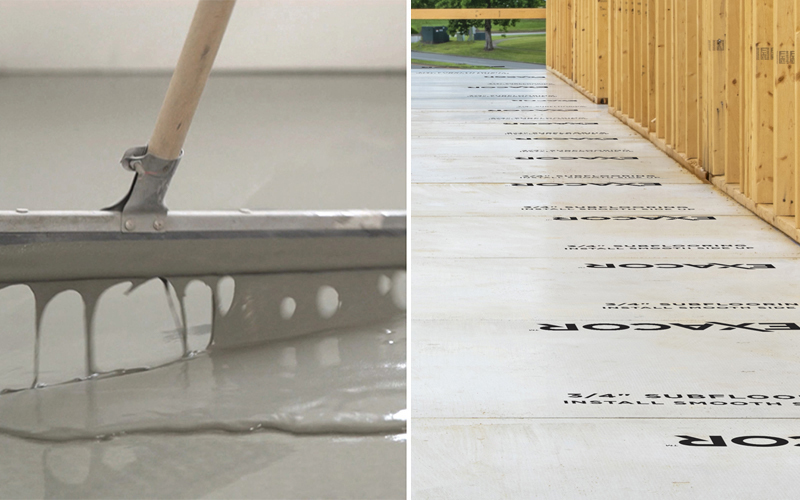 03 Abandon Gypsum
Materials matter when you're designing and building multifamily structures.
EXACOR MgO panels install in less steps, in less time and with less mess — all while offering fire protection[1] and sound dampening. So, why would you ever choose gypsum underlayment again?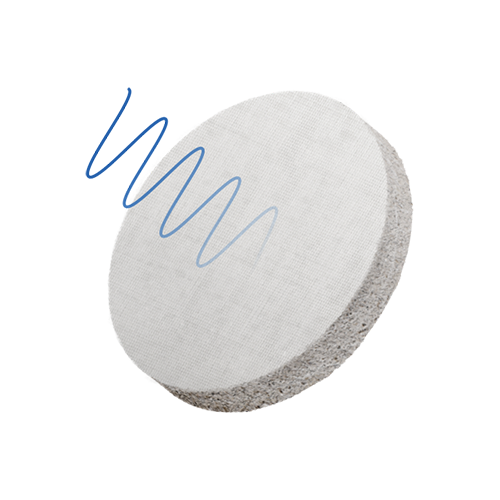 04 A Sound Choice
A sound choice for acoustical performance.
When used as a part of a STC/IIC tested floor/ceiling assembly, EXACOR single-layer underlayment panels installed over plywood or OSB subfloors can also help provide the fire and sound ratings[2] you need for your build.
05 CEU Options
Learning & Education
Interested in discovering more about magnesium oxide panels and the benefits EXACOR could bring to your multifamily jobsite? Explore learning opportunities below.
Magnesium Oxide (MgO) Floor & Wall Panels for Multifamily Buildings
A streamlined approach to achieve better acoustics and fire resistance.
Visit Education Center
06 Warranty
Warranty Information
See our 10-Year Limited Warranty.
View Warranty