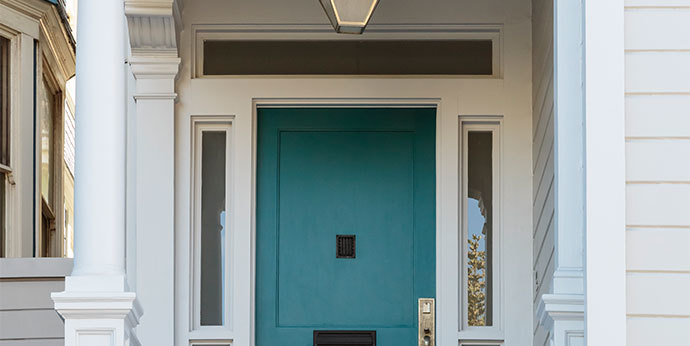 Spend Money Now on Features You Can't Change Later
3 Min Read December 10, 2019
Building your home is exciting. Choosing each item, from furniture to finishes, is a thrilling part of the custom build process. But there are some parts of your custom home design that can't be changed once the construction is complete. It's these pieces that, while vital to the structural longevity of your home, often get overlooked during planning. Including these aspects in your budget now can prevent more serious problems from occurring down the road. Make sure your home remains a quality investment for years to come by spending some extra money for these purposes:
Subfloor and flooring
While you may not see your subfloor, practically everything in your home rests on these 19/32 inch- to 1-1/8 inch-thick sheets. Located just beneath your finished flooring, the subfloor is an integral element to the structure of your home and is typically made of plywood or oriented strand board (OSB). Plywood is a common material for subfloor because it's rigid and strong. It is fabricated out of alternating layers of glued strips of wood veneer. However, it is susceptible to delamination when exposed to moisture, which can create buckled or uneven surfaces on which finished floors are installed. OSB is a made of multiple layers of wood strands that are glued and pressed together under high heat and pressure. Each layer is oriented in a specific direction to maximize strength and stiffness, but traditional OSB can absorb moisture and can make subfloors susceptible to swollen edges. With the advancement of new engineering, high performance engineered wood panels (next-generation OSB) can provide distinct advantages over typical plywood or traditional OSB. High-quality engineered wood has a unique combination of strength and stiffness and moisture resistance that ultimately help subfloors stay flat for a strong, even base throughout construction and over time. This new type of material helps protect against delays during construction if subfloors are exposed to weather that can make traditional materials swell or delaminate and require sanding or replacement, so they are flat when it's time to lay floor covering. A high-quality subfloor helps protect against floor bounce, squeaks and annoying nail pops. You can always upgrade your cabinets and fixtures, but an area like your subfloor is an unseen functional support not easily improved or fixed in the future.
Flashing
Windows are focal features in any home. Whether they're bay, hopper, awning or picture, windows let in sunlight, fresh breezes and sounds of the outdoors. But that's not all they can let in. Without proper installation, windows can allow water to leak into the walls of your home, causing mold, rotting and a host of other structural problems that require lots of additional construction and money. Proper flashing helps prevent this by adding a protective, watertight seal around your windows, roof and foundation. Even the smallest leak can build to a serious problem, so make sure your contractor is using high-quality flashing whose impermeable seal won't degrade over time.
When many of us start planning a custom home, we get swept up in considering how we'll spend our budget. From the best appliances and perfect cabinets to beautiful hardwood flooring and lighting, most of our planning goes into items that can ultimately be changed throughout the life of the home.
Make room in your budget now for things you can't change later. Investing in the structural quality of your build prevents expensive problems from arising in the future, problems that may affect the overall comfort of your home and require more construction, inconvenience and — most important — money.