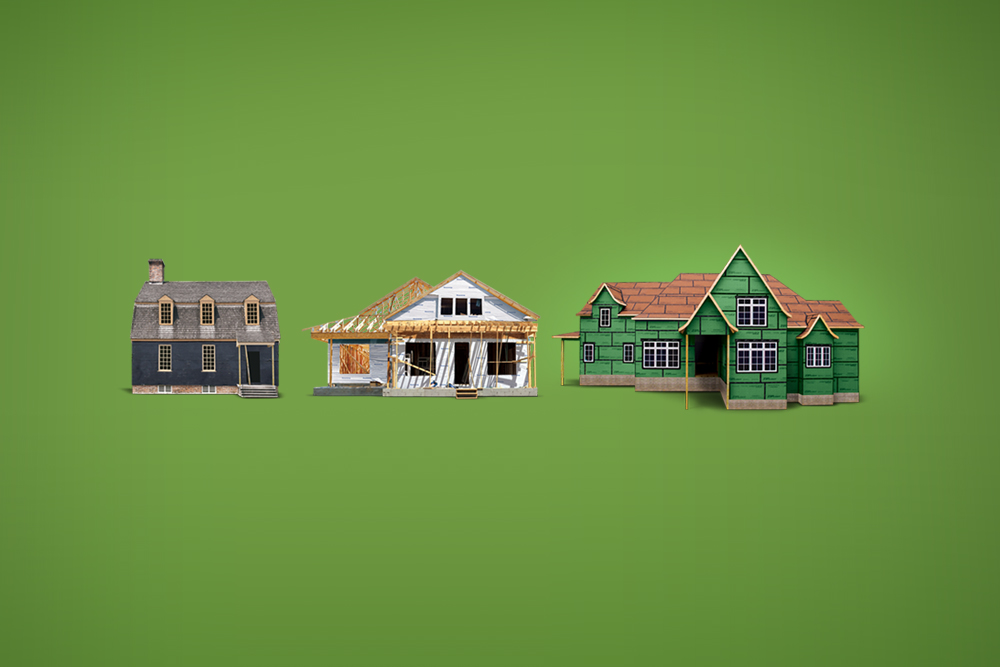 Revolutionary Building Products
2 Min Read July 19, 2017
Some of the world's best inventions were created to solve problems and make life a little simpler. In the 19th century, a severe labor shortage contributed to the rise of more efficient building practices. The need for better ways to build coupled with technological advances led to revolutionary products like machine-made nails and mass-produced dimensional lumber. Though today's skilled labor shortage is less severe, the demand for more efficient, resilient products continues to grow.
Ten years ago, Huber Engineered Woods set out to solve modern-day building problems of water and air management in exteriors, while making the construction process more efficient. The result was a revolutionary structural roof and wall system that is easy-to-install and provides water, air and vapor control with one system, eliminating the need for housewrap.
Since its introduction, building professionals like Paul Combs, senior operations manager of Dostie Homes of Jacksonville, Fla., have been using ZIP System® sheathing and tape to manage control layers during and after the build.
"It's a reality that we have to deal with the weather, we have to deal with the water," Combs said. "So, anytime that we can use a product that is designed and engineered to protect itself from these elements, we're all about using that. ZIP System sheathing and tape allows us to dry in the home a lot faster, and in doing so, we keep the elements out and the structural integrity of the materials intact."
In addition to the durability of the product, many users cite ease of installation and faster, more efficient construction as reasons they choose to build with ZIP System sheathing and tape.
"The system itself just provides a much more durable shell for the home," Combs added. "Not only is the integrity of the product better than that of a traditional housewrap, it also benefits our cycle times and production times of building the home. We're able to close in that exterior envelope a lot quicker."
As building envelopes and code regulations continue to become tighter, product manufacturers are likely to continue making products that revolutionize the way we build. To learn more about the science behind ZIP System® sheathing and tape and to hear from other users' stories, visit ZIPRevolution.com.