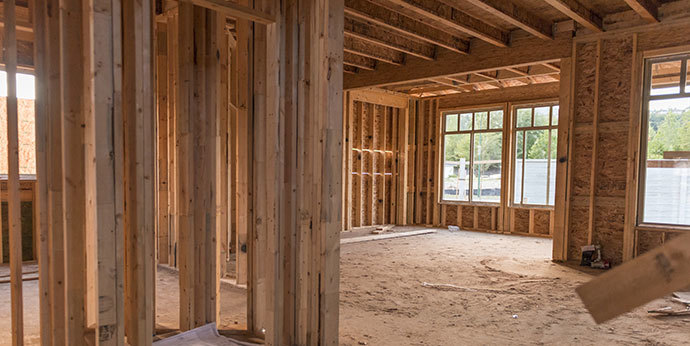 Behind the Build: What You Don't See Can Matter Most
4 Min Read December 10, 2019
When you're building a dream home, the things you can see might consume your thoughts. Whether you're choosing the perfect paint shade or custom cabinetry, much of your planning time will be spent dwelling over décor details. And, why not? It's these small touches that will make a new, custom home undeniably yours.
But focusing solely on your inner interior designer can leave your home with structural problems beyond what the eye can see. Materials used in the foundation and framing of your home will play a pivotal role in its structural stability and longevity. Pay attention to a few key components of your build now to ensure what's inside your walls receives as much care and attention as what's on them. Talk to your builder about these important elements:
What's holding everything together?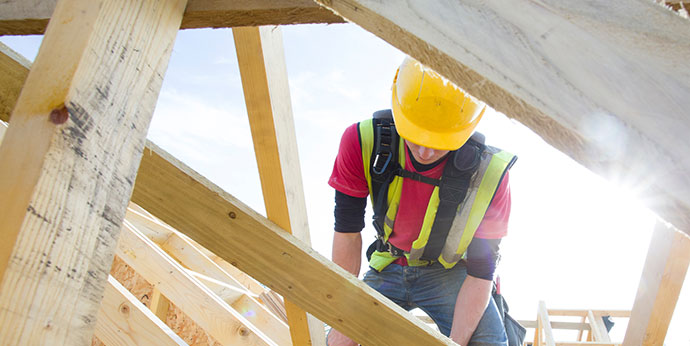 Most modern homes are built using the traditional "stick framing" method that uses 2x4" treated lumber to construct the frame of the house. Then, the frame is covered by large sheets of oriented strand board (OSB) or plywood to form the outer walls. Quality lumber is structurally rated to ensure that the frame can withstand the weight of the home. Wood should be properly acclimated prior to framing in order to prevent warping or cracking of the lumber caused by moisture.

What's under your floors?
While you may not have ever given it much thought, a lot rests on your subfloors – the base on which your finished floors rest. A high quality subfloor provides strength, stiffness and stability, and can help prevent bouncing, squeaking and warping. Subfloor can directly affect the aesthetics of your finished floor, no matter the type of material you use.
Hardwood: Typically, there is only a thin sheet of felt paper between your subfloor and finished hardwood flooring. If your subfloor lacks quality and strength, it could be prone to sag or warp leaving uneven space between the layers of your floor. This can lead to squeaks and uneven floorboards.
Tile: For tile installations, cement backer board is laid over the subfloor prior to installation of the grout and tile. If these heavy layers are placed over a low-quality subfloor product, it can cause the tile and grout to crack.
Subfloor can directly affect the aesthetics of your finished floor, no matter the type ofmaterial you use.
Whether you're tiptoeing out of the baby's room or stealing into the kitchen for a midnight snack, a sturdy subfloor won't give you away. With lower-grade subflooring, nails holding hardwood in place can pop out to snag socks and toes, and tile and grout can crack. Upgrading is a small investment in both peace-of-mind and stability for the life of your home.

What's inside your walls?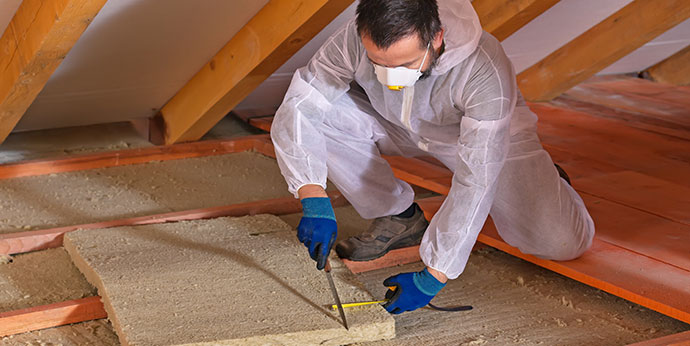 The primary purpose of insulation is to reduce temperature exchange and airflow between your home's interior and the outdoors, which increases comfort and reduces utility costs. Insulation comes in various forms, including rigid foam boards, blown-in and rolls. Depending on the structure and location of your house, insulation should be installed in between or on the outside of walls, between floors, throughout the attic and over ducts in unconditioned spaces, like unfinished basements or garages.
Knowing which type of insulation is best for each area of your home is important; what is more efficient in one area may provide too much or too little insulation in another. When insulation is unevenly distributed or incorrectly chosen, you can end up with an unevenly air conditioned or heated home. Talk with your builder to make sure insulation is correctly selected and installed in your home. In return, you'll get lower energy bills and a home temperature that's not too hot or cold, but just right.
What's your piping made of?
Plumbing is an essential part of your home, providing water for sinks, washing machines, dishwashers and showers. The pipes that make up this critical system are available in a variety of materials, including copper, chlorinated polyvinyl chloride (CPVC), polypropylene pipe (PP) and cross-linked polyethylene (PEX).
Choosing a piping material depends on your preferences.
For durability, copper is the material of choice. However, it comes with a hefty price tag.
If you are looking for a low-cost solution, PEX may be the right choice.
CPVC, similarly priced to PEX, provides the benefit of additional chlorine to further purify drinking water.
PP may be the best choice if you are looking to go green, as it is the only recyclable plastic piping option available.
Knowing your preferences and priorities will help you make this decision along with advice from your builder.
Before talking with your designer about color schemes and lighting fixtures, work with your builder to make sure the essential aspects of your home are addressed. The quality of the building materials selected by a builder says a lot about the quality of the builder. Choose a builder who believes in quality at every stage of the build.