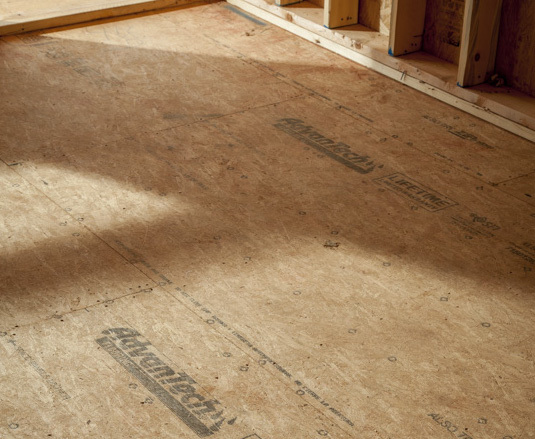 AdvanTech® Panels Integral Part of Floating Floor Systems in High-Rise
1 Min Read December 18, 2016
For over 50 years, Janos Spitzer has been renowned in the New York tri-state area for the finest custom hardwood flooring. He invests the time to understand each project's unique needs, evaluating everything from flooring system construction and material characteristics to pattern design and color palette.
Spitzer advised clients on several high-rise residential projects in New York City, and he has turned to AdvanTech® panels to complete subfloor assemblies built with an ear on sound – or a lack thereof.
Why Use AdvanTech Subflooring?
Because it is heavier than plywood, stays flat and is moisture resistant, AdvanTech subflooring panels do not need the weight of the finish flooring to stabilize the assembly. Those characteristics allow builders to install the subfloor system without the finish floor installation. As a result, finish flooring can be installed after all other trades completed their work, limiting potential damage to finish flooring.
Discover more about AdvanTech Subflooring Assembly here.